By SuperBox |
31
May 2022 |
0
Comments
A COMPLETE GUIDE FOR SUPERBOX S3 - THE GAME CHANGER
An English-centered android TV box is known as SuperBox. This box is used for streaming entertainment that you can connect with your TV/internet to set up a theater at home. SuperBox S3 is the latest and most advanced type of SuperBox released by the end of October 2021.

The s3 pro android TV box comes pre-loaded with an IPTV service that offers thousands of channels, on-demand movies & TV shows. You'll get some amazing and greater features not only in S3 but also in all generations of SuperBox.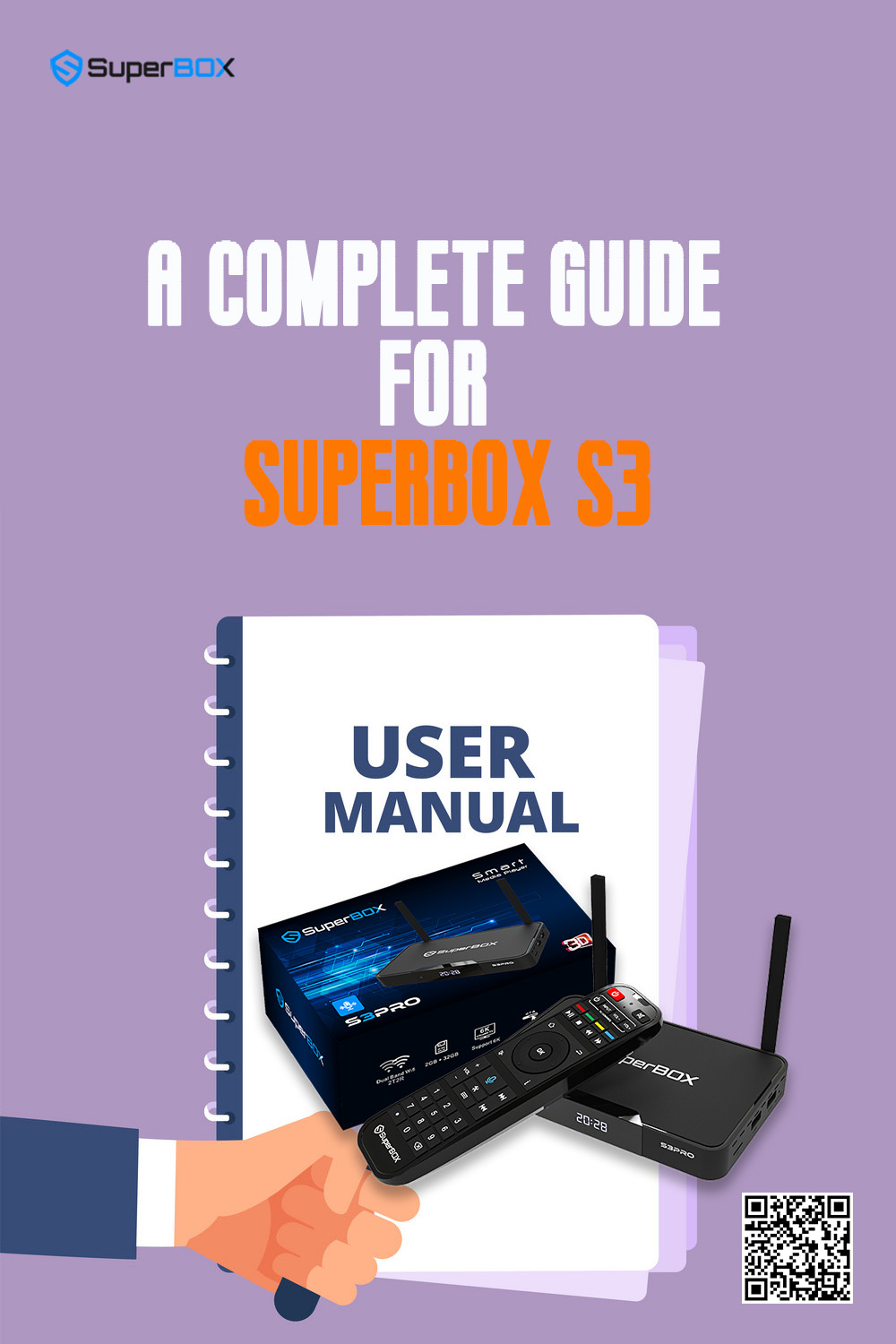 SuperBox S3 Features

Superbox S3 is quite similar to S2 in design with rectangular shaped & eternal antennas. S3 Pro has a power input, a couple of audio inputs, HDMI that supports up to 6k at 60fps, 100 megabit Ethernet, and SPDIF.

The right has a microSD port and two USB ports, 3.0 and 2.0, and a hard reset button. A premium remote control is also included in the box. The remote support both Bluetooth and infrared singles containing the voice control.

The minor change between S2 & S3 remote control is that the s3 Pro uses an android nine that sports a quad-core arm cortex a53 processor. The GPU is a mali 720 mp2, 2 gigabytes ddr3 ram and 32 gigabytes of storage. The setup of S3 is fairly easy and straightforward.

Where To Purchase SuperBox?

If you are looking for an authentic website to purchase the high-quality and performance S3 SuperBox, check the SuperBox Tech. It has been a China-based manufacturer of streaming media products since 2015. You'll get a comprehensive range of SuperBox from S1 to S3 cutting-edge technology with a warranty.

There are many other websites selling SuperBox but visit SuperBox Tech to purchase officially authorized & genuine products.


Benefits of SuperBox S3

The popularity of SuperBox S3 in the USA & Canada is because of its user-friendly features and powerful streaming. You can watch many Hollywood movies, US channels (education, kids, sports, news), and the local channels. There are some other benefits of using this SuperBox which are explained below;

Pay Once:
Unlike many other streaming devices, there is no Subscription or hidden fee for using the S3. You can enjoy thousands of different entertainment content with just a purchasing fee.

Infinite Options:
If you are a movie lover, S3 is the most suitable option for you, where you'll get >10,000 movies and TV series in your home theater.

Live Transmissions:
With the S3 SuperBox, you can enjoy your favorite match with live streaming, even if it's football or boxing.
Works Globally: No matter in which corner of the world you live in, you just need an internet connection with a TV to enjoy everything with this SuperBox.

High-Performance:
With SuperBox s3, you can enjoy the supreme quality output. This box support HDR & 4K/6K Ultra HD resolution. Now enjoy the smooth and clear streaming.
Conclusion
If you are looking for a permanent source of entertainment, SuperBox S3 will solve all your problems by providing you the endless channels. Here we have provided you with a brief guide that will surely help you purchase.