By SuperBox |
14
January 2021 |
0
Comments
How long does SuperBox last?
In recent years, more and more customers have purchased SuperBox Media Player, and many regular customers have recommended them to our new customers.

Of course, new customers often ask the following questions:
How long can SuperBox be used?
Does SuperBox's channel update fast?
Are SuperBox movies and TV shows really free forever?
How long is the SuperBox warranty?
SuperBox 7 Days Play Function
SuperBox TV Box offers popular live channels and sporting events for 7 days. With it, you can make sure you don't miss anything.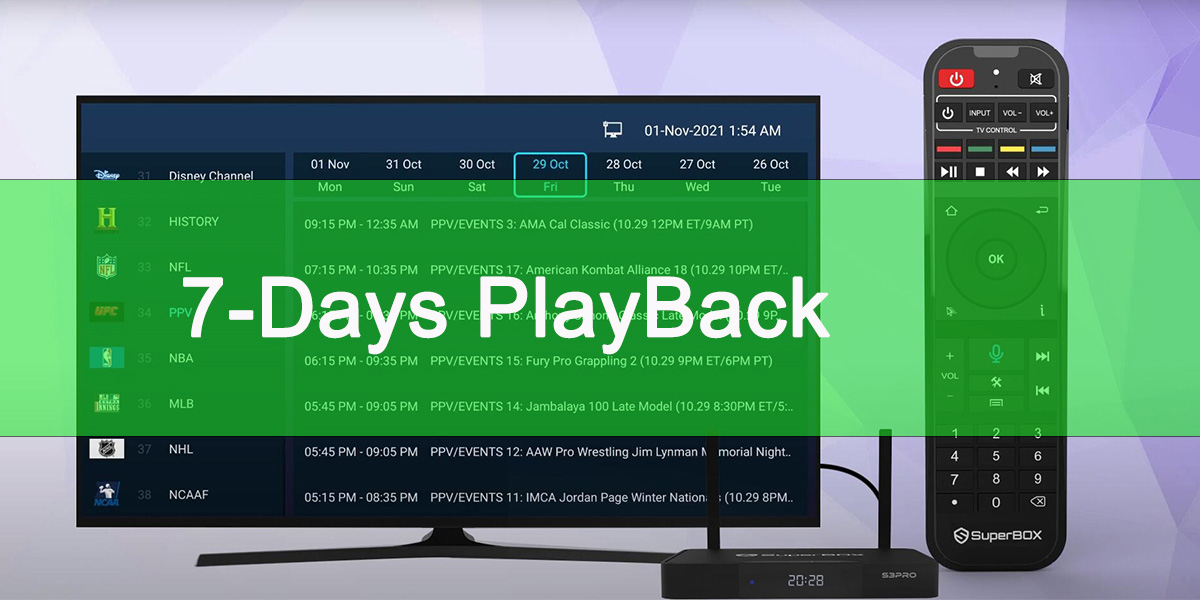 No need to record TV Yourself
You don't need to record TV yourself on the SuperBox, the pre-installed Playback app provides direct access to the last 7 days of TV news and sports, so you don't need to worry about missing any major news or events.


Lifetime TV Channels and VOD Resources (Movies and TV shows) to Watch
Our servers are constantly updated, with regular updates on our devices, you'll be able to watch the latest, hottest and most popular movies and TV shows for free. All these without you needing to support other fees, without topping up your VIP membership, you don't have to pay a lot of money for these movies and TV series, which can save you a lot of money.
How long is the SuperBox warranty?
The Superbox warranty is one year. If you have any problem with your SuperBox Android TV Box, please contact our customer service.
We will provide technical means to help you solve problems, general software problems can be solved by system upgrades, swiping, etc. If there are hardware problems, we will also detect and repair them, please feel free to use the SuperBox.