By SuperBox |
25
March 2021 |
0
Comments
How Smart TV Box Makes me Feel Good?
If you've ever wondered how to access your favorite content, a Smart TV device is the answer. Smart TV boxes can give you access to a multitude of apps and are a flexible, customizable place to enjoy your favorite content. Here are some ways to make your own Smart TV Box. Read on to learn more. And don't forget to check out our Smart TV reviews. We've covered everything from how to choose a box to what to expect when you use it.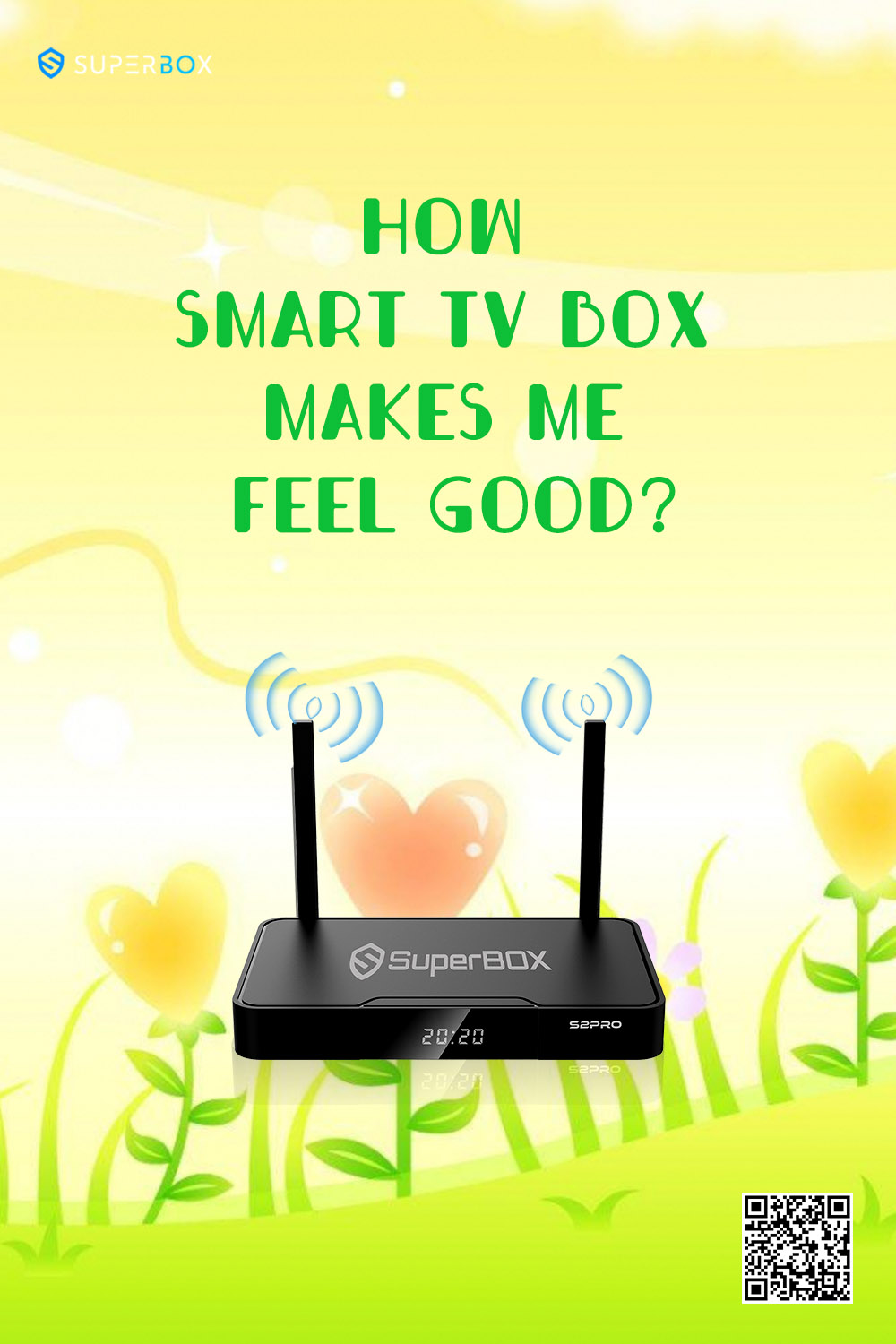 Smart TVs are a great place to access your favorite content
If you're a cord-cutter, you'll love having access to on-demand content on your smart TV. Not only do you have instant access to your favorite TV shows, movies, and music, but you can also access social networks, play games, and browse the internet without leaving your couch. If you're not a big fan of television commercials, smart TVs also offer plenty of apps for streaming media.

Smart TVs have a home page that links to individual app stores. While these apps are free to download, manufacturers are hoping to translate the popularity of paid apps on mobile devices to televisions. Some smart TVs offer apps from a popular music streaming services like Pandora, Spotify, iHeartRadio, and TuneIn. However, you should look into the specific features of the Smart TV you're interested in before purchasing one.


They offer a variety of apps
If you are considering buy Smart TV box, you should know that there are many different types available. You can choose one with limited internal storage or one with a lot of features. Android TV boxes are the most popular choice because they come with a variety of apps, including YouTube. Android TV boxes are powered by the Android operating system, which is a free and open-source program that makes it cheaper for manufacturers to produce hardware based on it.

For starters, there are the basic streaming entertainment apps available, such as Netflix, Hulu, Amazon Prime Video, HBO Go, and Plex. There are also apps for short-form and native internet video content, like YouTube. With this, it's easy to watch viral videos, talk-show clips, and music videos. The range of apps available is endless. With so many options available, you're bound to find something you like.


They offer flexibility
A smart TV box has various features that make it convenient for you to use it with different devices. Most of them have multiple inputs, such as HDMI, VGA, and Ethernet plugs. They can also be connected to the internet via fast Wi-Fi or a wired connection. Android TV boxes offer great flexibility, and you can easily install any app you want on them. However, you should be aware of some drawbacks of such devices.

Android TV boxes come with dedicated remotes. Some of them include apps like Netflix and YouTube. There is also the option to download other applications. These devices also offer flexibility as you can change the interface of their launchers. You can also find help online to set up the apps you want on the TV. Nevertheless, it is important to keep in mind that Android TV boxes offer fewer features than their Apple counterparts. Smart TV boxes are great for those who want to stream a wide range of media content.


They offer customization
With a TV box, you can access your favorite content on the big screen, such as Netflix or YouTube. If you are a Netflix user, it is crucial that the interface works well on the big screen. Luckily, the Android operating system is very customizable, so it is possible to use a different launcher on different TV boxes. Besides, it also allows you to set up apps and change the look of the launcher interface, which is very convenient if you frequently watch movies on your TV.

There are several Android TV box brands on the market, each offering a different feature set. Many feature the ability to cast content from Android mobile devices and the Chrome web browser, allowing you to watch premium content on your TV. Some even offer the ability to play games and integrate smart home systems into their setup. Ultimately, you have a choice between price and customization. While you won't be able to fully customize smart TV box, the price is worth it if you can get the features you need.