By SuperBox |
10
July 2021 |
0
Comments
How to check if your SuperBox is authentic and warranty period?
How to check if your SuperBox is authentic and warranty period?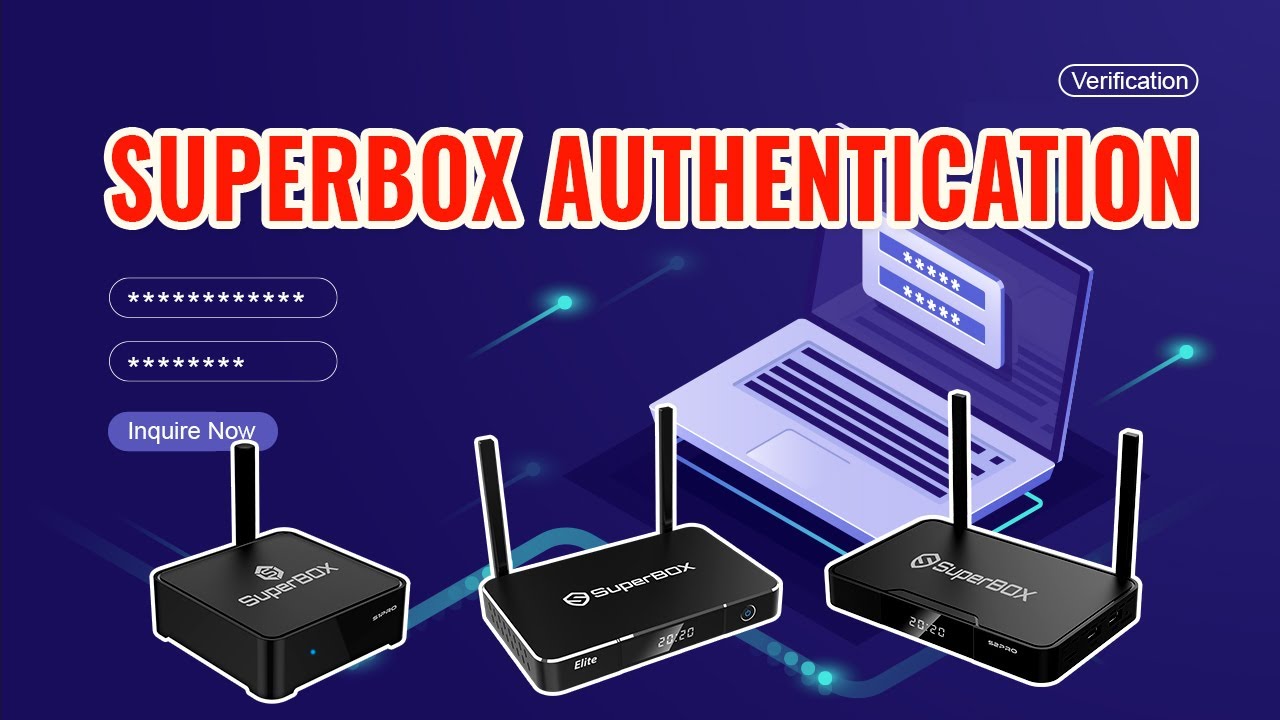 SuperBox takes a unique Mac Address to protect authentic products and offer customer service, customers should order from authorized sellers to ensure getting genuine SuperBox products. You can follow the steps to check if your SuperBox is authentic and how many days left of your warranty period.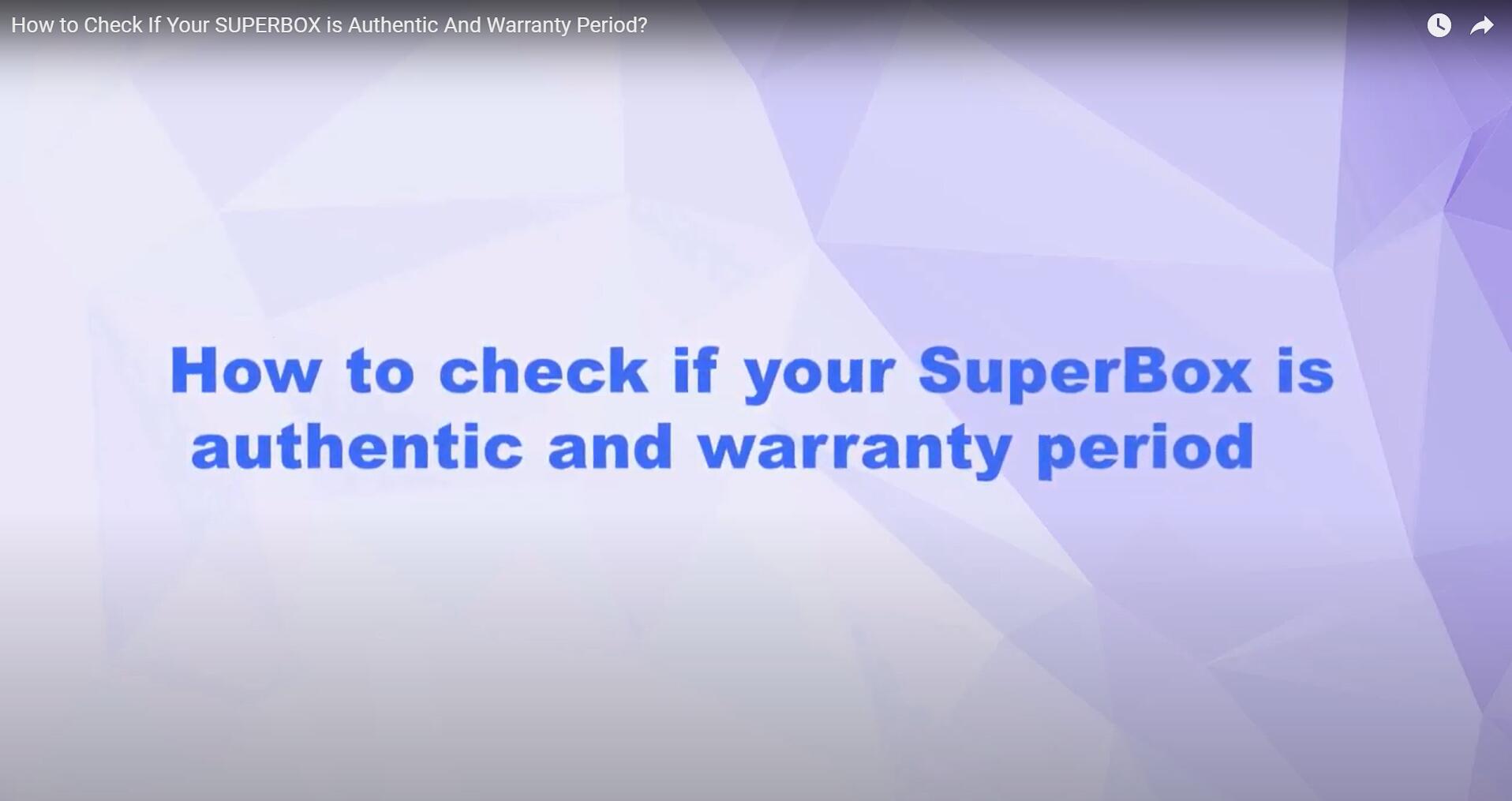 Check if the mac address on the package bottom of the box bottom of the screen is the same. If not please contact your seller for confirmation, go to SuperBox official website click the verification on the menu or click the link from the description below select the product model, enter your mac address and verification code then click the search button, if it goes to error messaging undefined information please feedback to us your seller.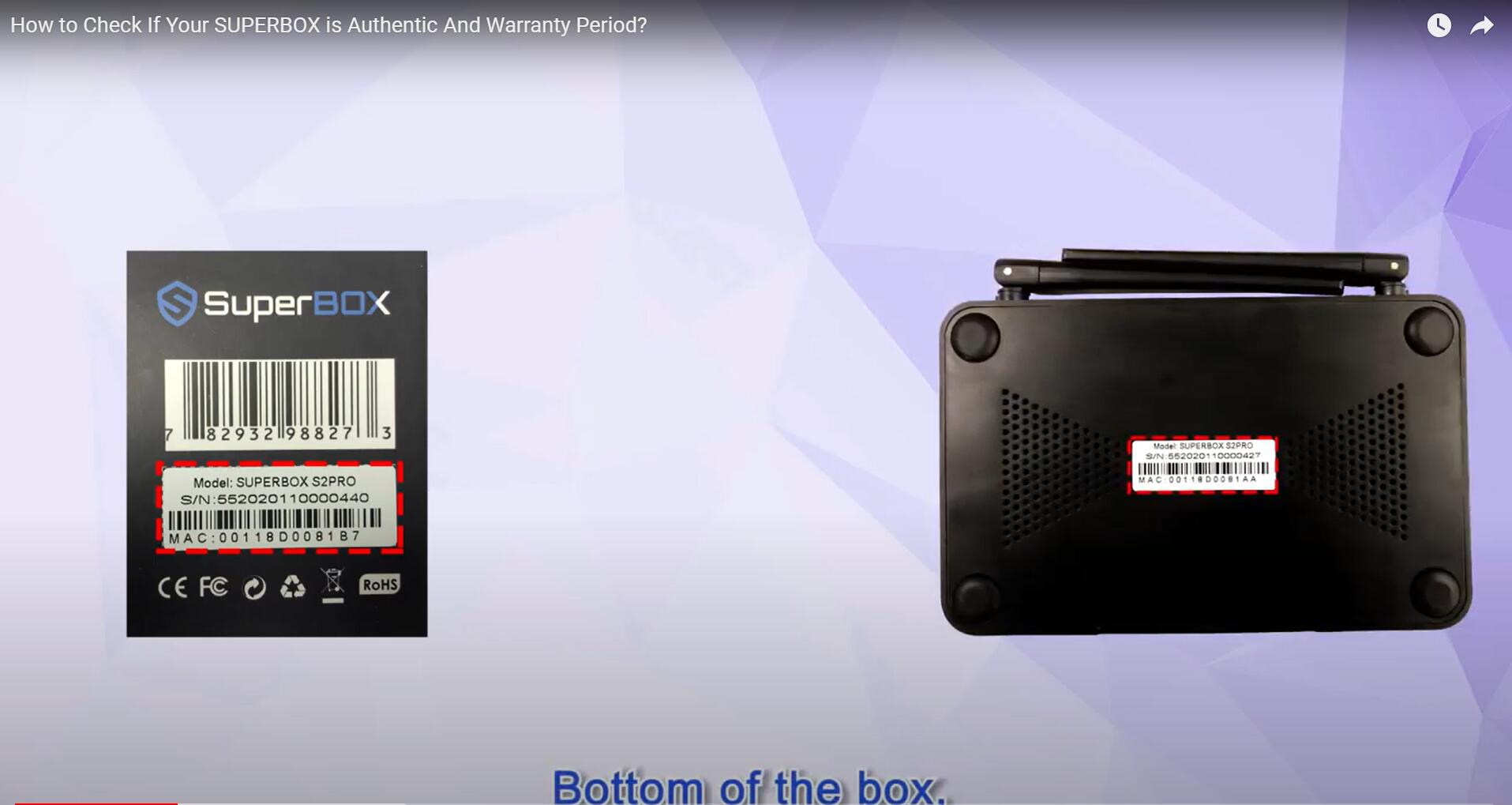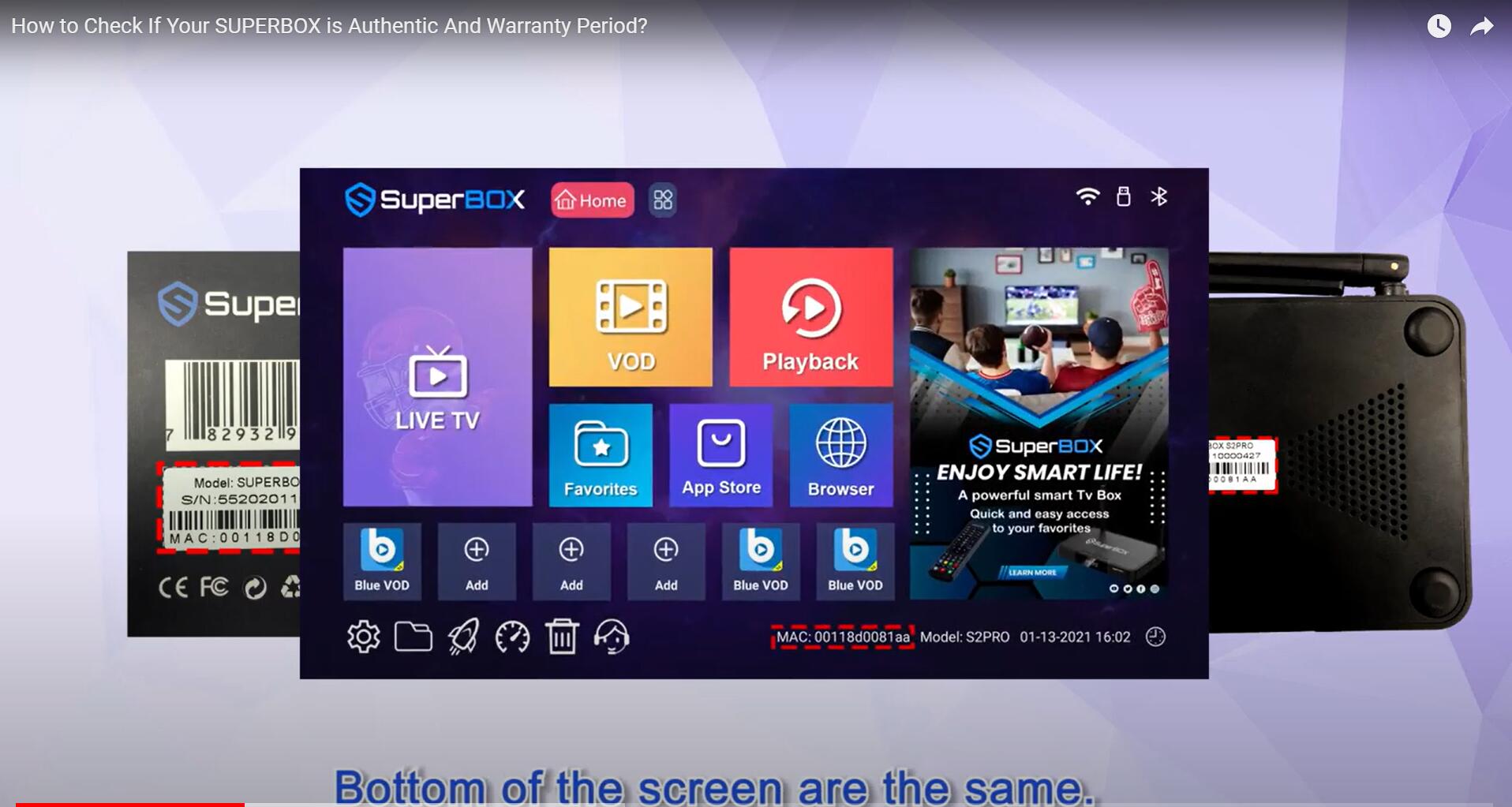 When the result goes to like this, double-check if the activation time was matched the date, when you activate the device some devices may appear earlier since the seller might activate it for you
you can confirm with your seller and you can also check how many days are left of your warranty.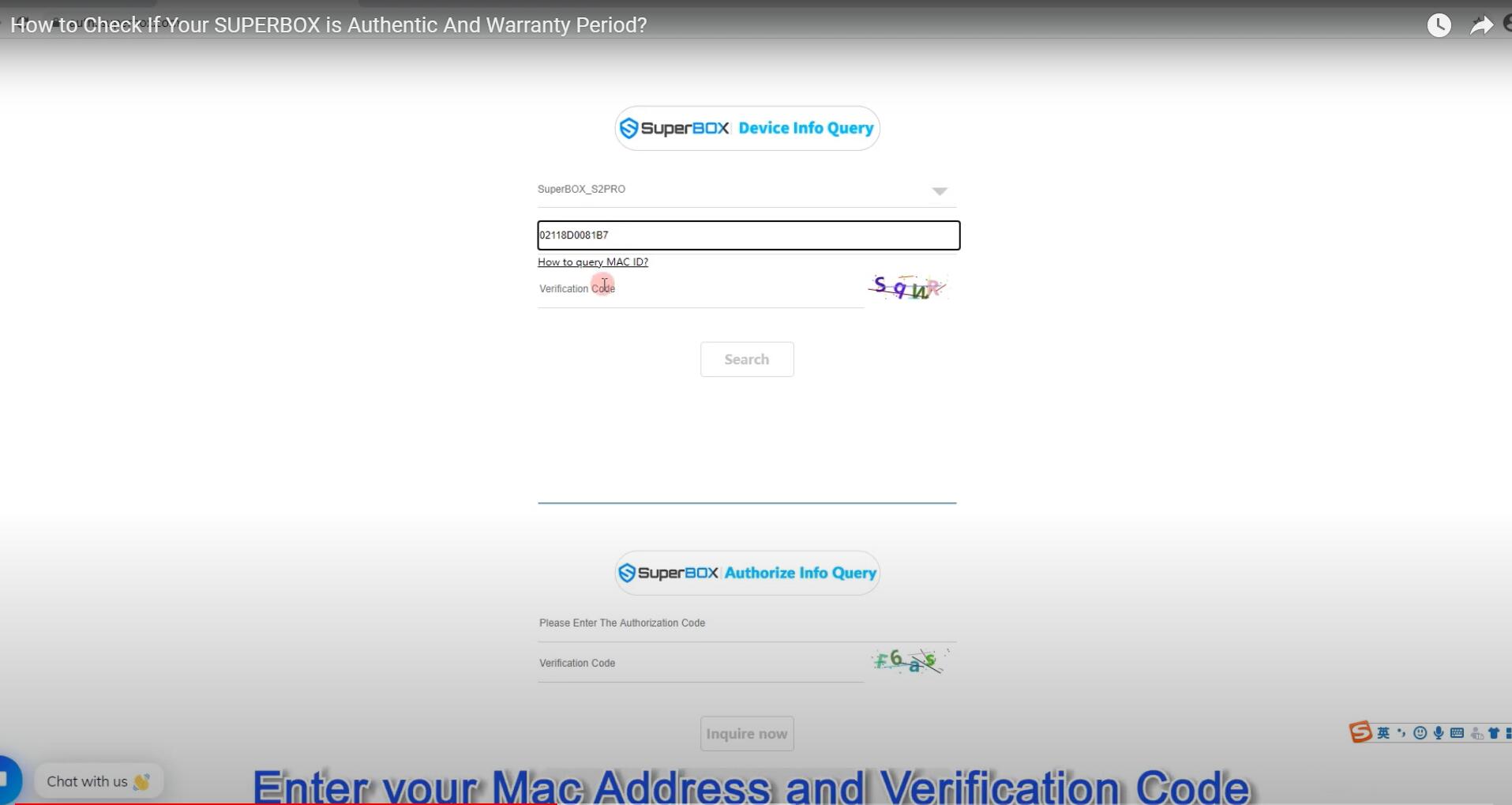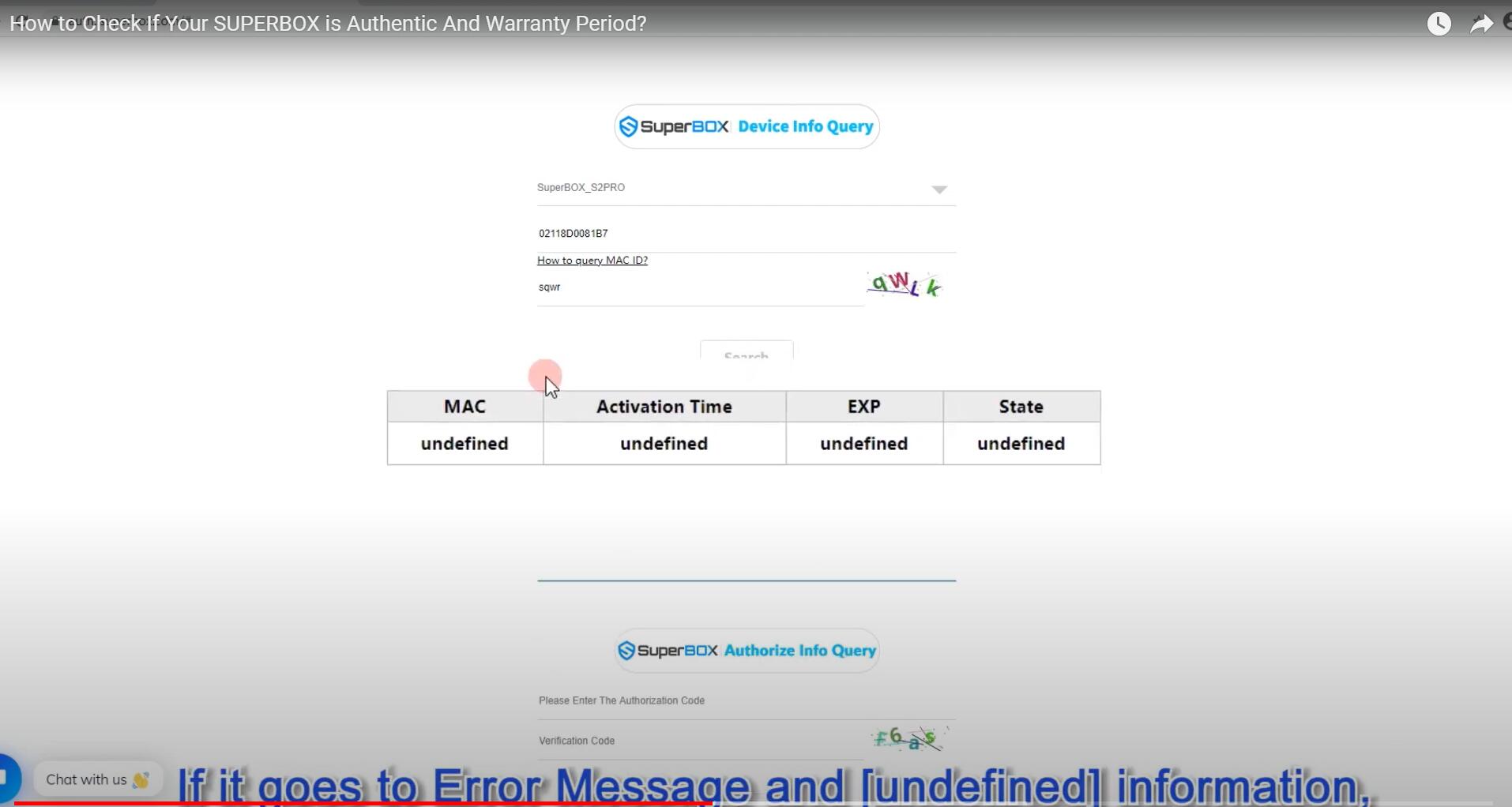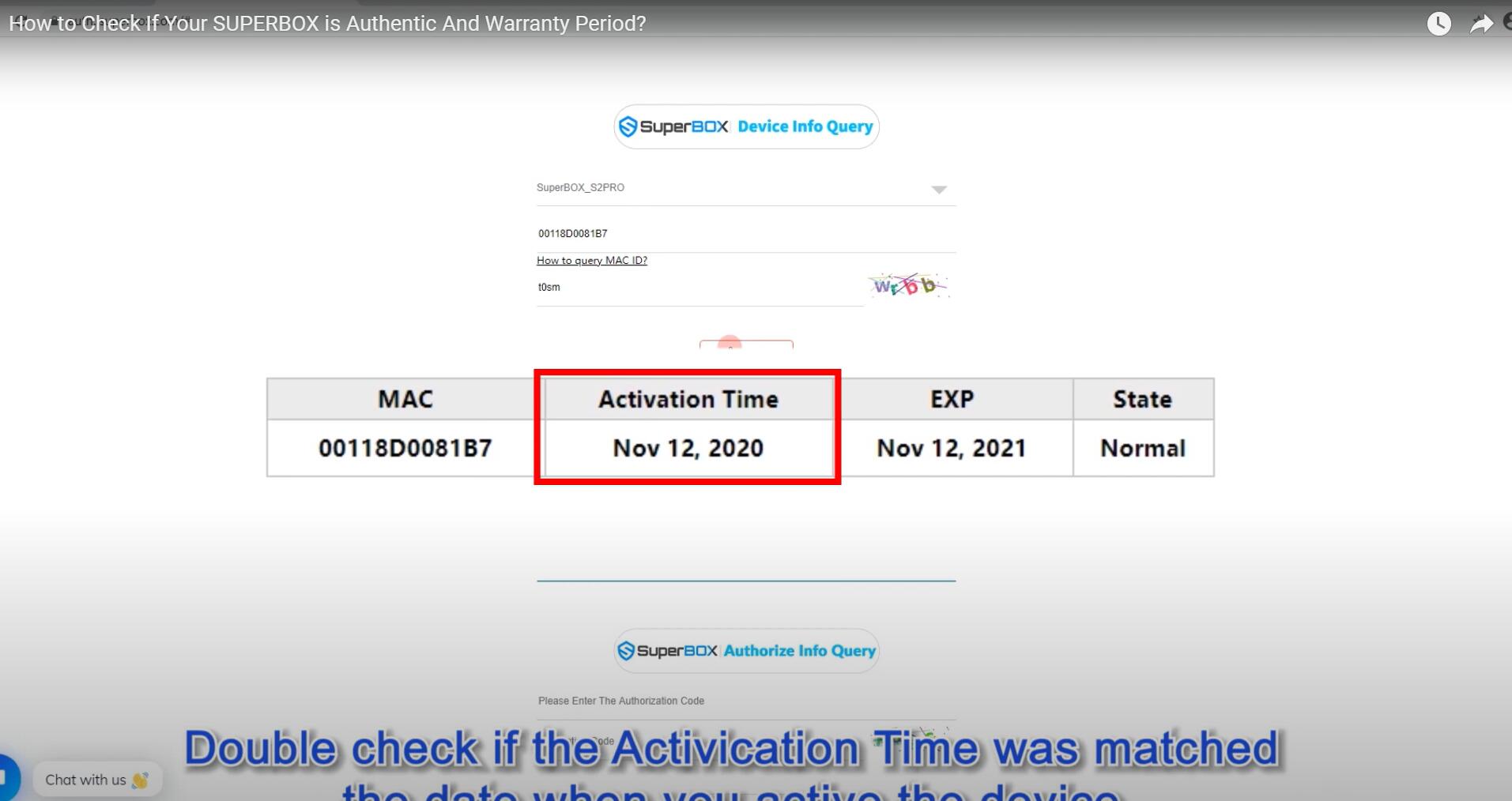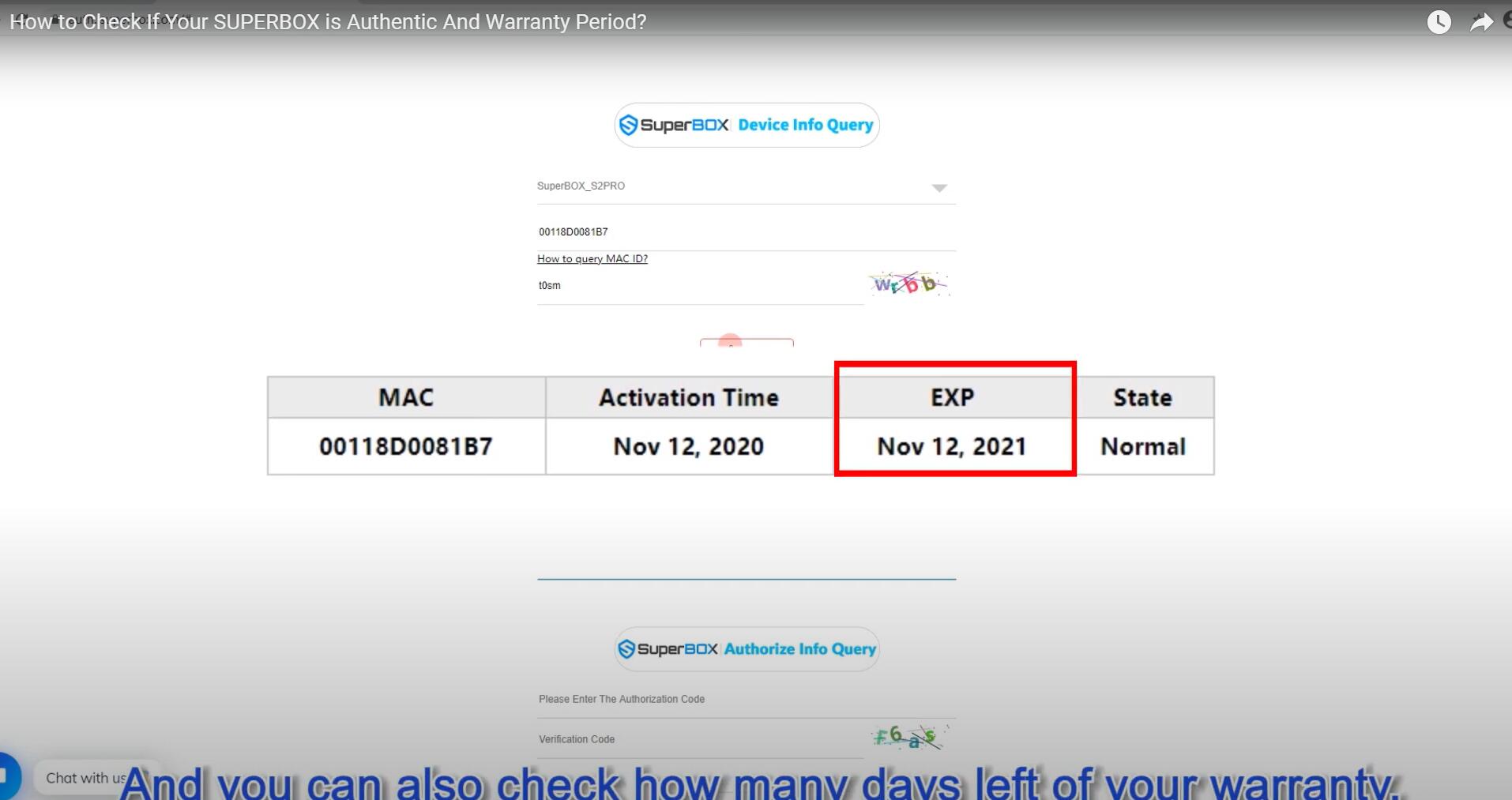 iSuperBoxPro is the official online store of SupeBox Tech. All SupeBox TV boxes are authorized for sale by SuperBox Technology, with a strict quality appraisal. Products purchased from this site will provide professional customer service for you. It is our aim to let customers buy easily and use happily!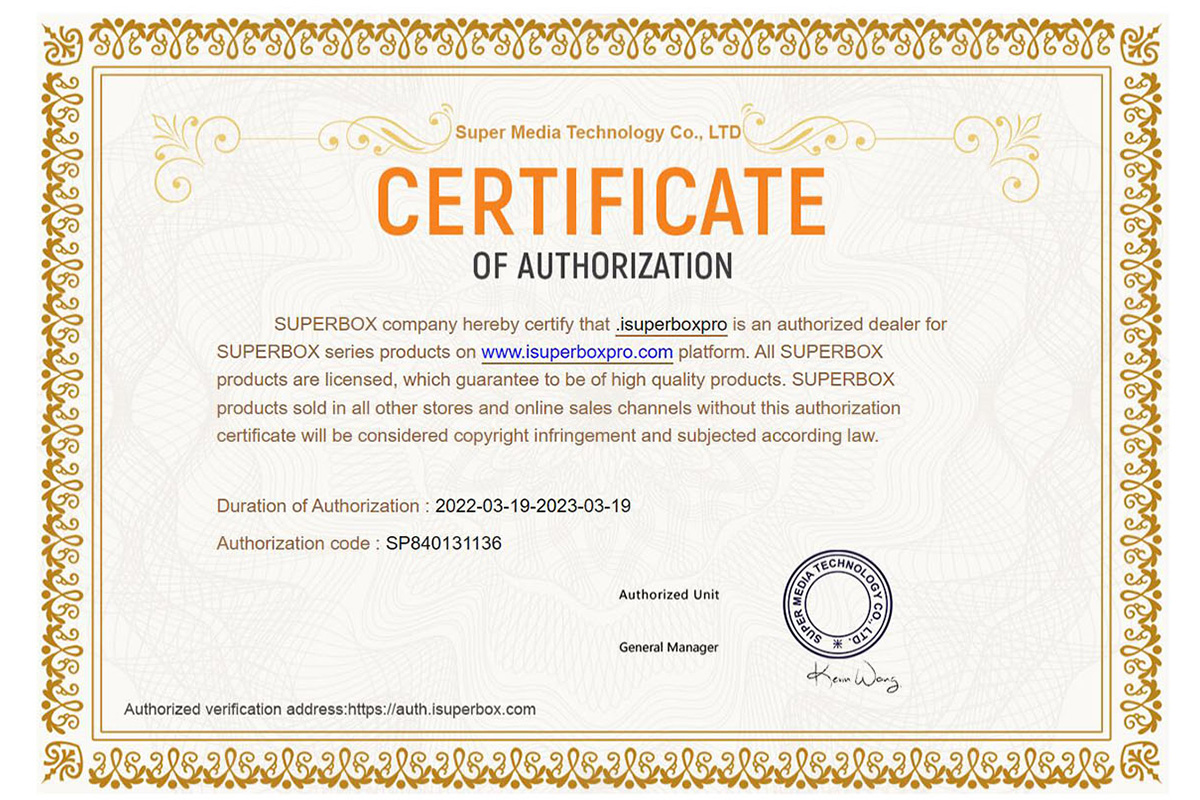 If you are interested in our supertv box, if you want to buy one or more SuperBox Smart TV Box. For distribution and wholesale, or any other questions please feel free to contact our sales team. We will be honored to serve you. Thank you.


* Email: sales@isuperboxpro.com
* WhatsApp/Telphone: +852 5178 1233