By SuperBox Store |
03
May 2022 |
0
Comments
How to Choose a Smart Media Player?
You can choose the best smart TV box for your needs depending on the features it offers. If you're not sure where to start, try a few of the free streaming services and see which ones you like the most. There are a variety of price points and types of hardware. Depending on how much you plan to spend, you can choose a low-cost unit or a high-end one with the latest hardware. Each box has its own interface and setup.
How to Choose a Smart Media Player?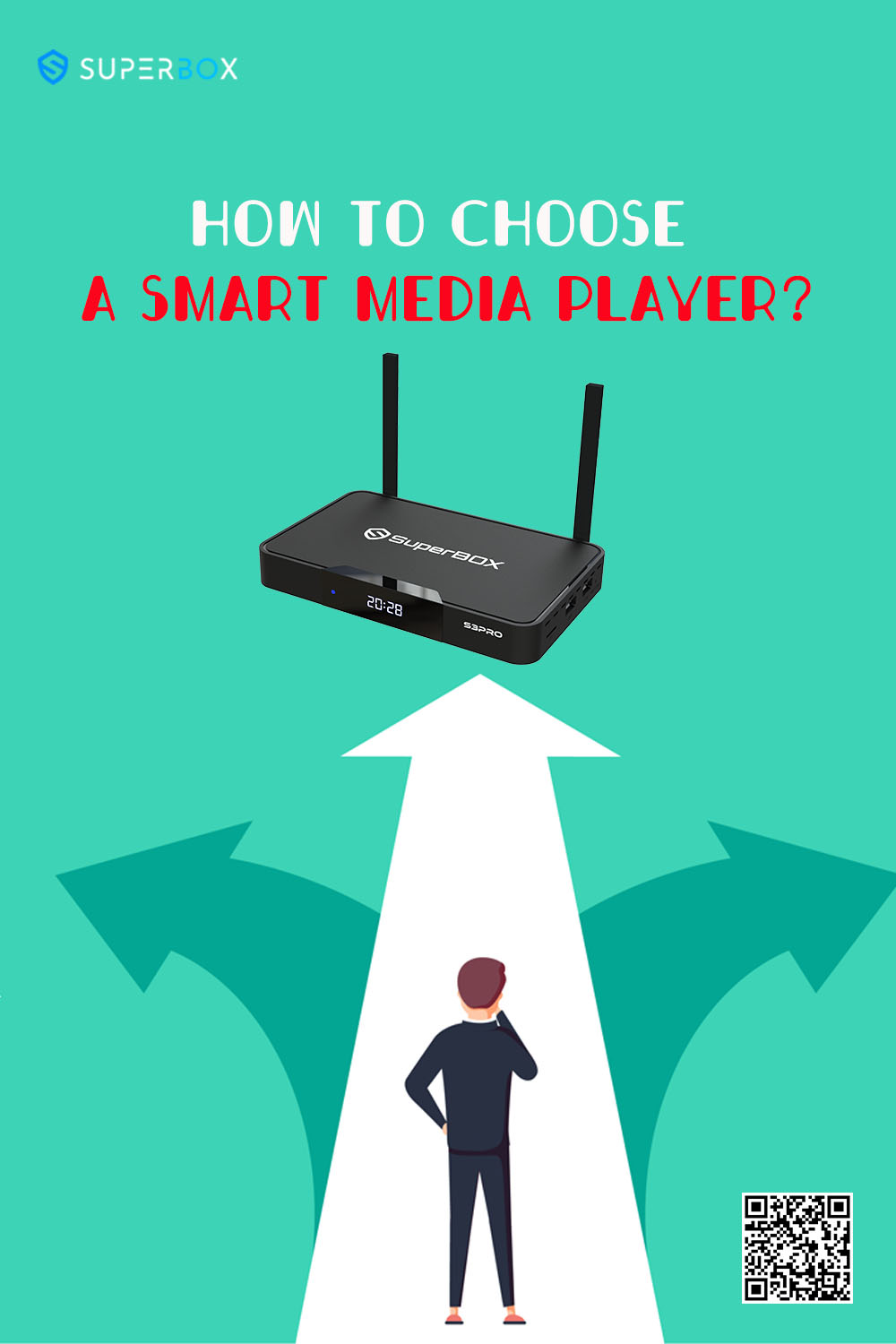 SuperBox is a great choice for people who want a high-end, powerful streaming device. It runs on Android 10.0 and is powered by a quad-core Cortex-A53 high-frequency CPU. Its large memory allows you to download a ton of stuff and watch it on your smart TV. You can watch movies, TV shows, sports, and other content without buffering. Another great feature of the SuperBox Android TV box is that it supports Bluetooth 5.0, which allows you to connect a keyboard, mouse, and other accessories to the box.
The Android TV boxes usually come with a dedicated remote for controlling the device. These boxes are capable of connecting to WiFi, so you'll be able to stream video content on the device. There are also apps that work on the box's Android operating system, such as Netflix and YouTube. If you're looking for a live TV streaming service, SuperBox TV is a great choice. You'll need an antenna connection to watch these live TV shows, but you can also use BlueTV and Netflix. You can even play music on your TV by downloading Spotify.
Most popular TV channels are offering streaming services. DirecTV bundles popular channels with high-quality streaming services. It has the same feel as cable TV but uses a TV box instead. The interface of these boxes is intuitive, so you'll find it very easy to use. These boxes connect to your internet router and television. They also include apps and streaming services, making them easy to use. If you're looking for a smart TV box for your home, make sure to compare prices and features before you buy.
If you're looking for a cheap smart TV box, consider the SuperBox S2 Pro Smart TV Box, which comes with more features for the price. It has a faster processor and better hardware than other Android TV boxes and has hundreds of reviews on Amazon. It's not the best TV box, but it's a great option for those who don't want to spend too much money. There are many different brands of Android boxes, but the SuperBox S2 Pro has received the highest reviews.