By SuperBox |
18
January 2022 |
0
Comments
How to use Smart Remote Voice Controller for SuperBox S3 Pro?
Hey guys, welcome to the official SuperBox store, in this video I'm gonna show you how SuperBox s3 pro invoice system works and every detail about it.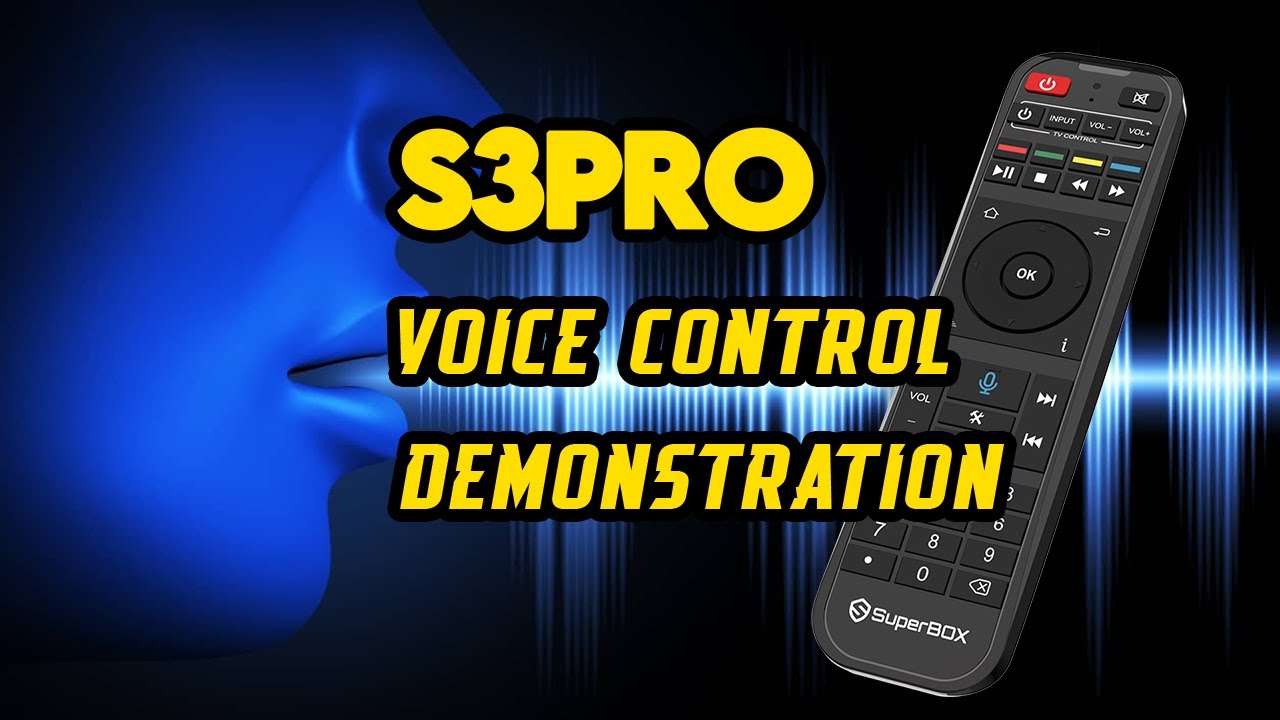 In the previous video, I've introduced how to connect the Bluetooth remote to your SuperBox s3 pro, by that we've activated the SuperBox s3 pro tv box built-in voice control system.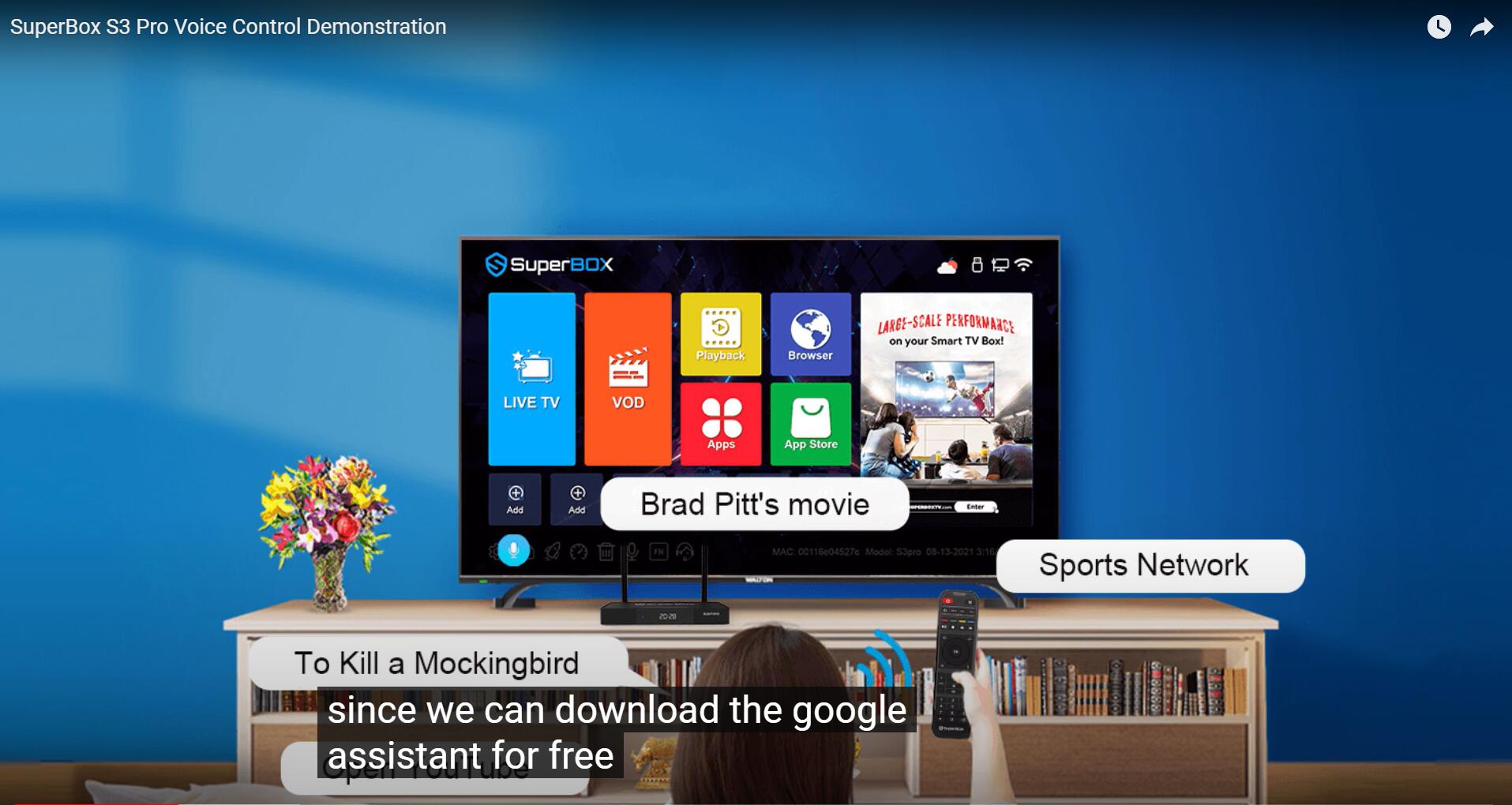 Now we can use the voice control function directly, but before demonstrating how it works, some of you may wonder why do we need to spend so much effort to create our own voice system, since we can download google assistant for free?
For this question there are two reasons:

The first one is SuperBox dedicated to providing the easiest streaming experience for all people.
We believe watching tv should be as easy as enough, You don't need to download it, you don't need to sign up for everything, all you need to do is turn on your tv then watch everything you want.

The next reason and also the most important is google assistant doesn't support any third-party apps including any of your tv apps any services, as a big pain, also the reason that IPTV users don't into voice control very much.

But SuperBox s3 pro's invoice system was built for supporting Blue TV, Blue VOD playback apps, in other words, you can speak and find certain tv channel names in the live tv section, speak movie's name, director's name, or actor's name in the VOD section to find certain sources, just by pressing the voice button on your remote, this function can almost free your hands and save a lot of time on searching, what a big probe for people bother to press so many buttons every time, especially for the old.
Now let me show you how it works:

Firstly, we can use voice control to open and close apps.
Just hold the voice button on the remote and speak the app's name or open the app, like open chrome, close chrome, youtube. You can also search anything on youtube by voice but before searching, you need to press the voice button one time to activate the function in the long, Press the voice button to search super box, best movie 2021.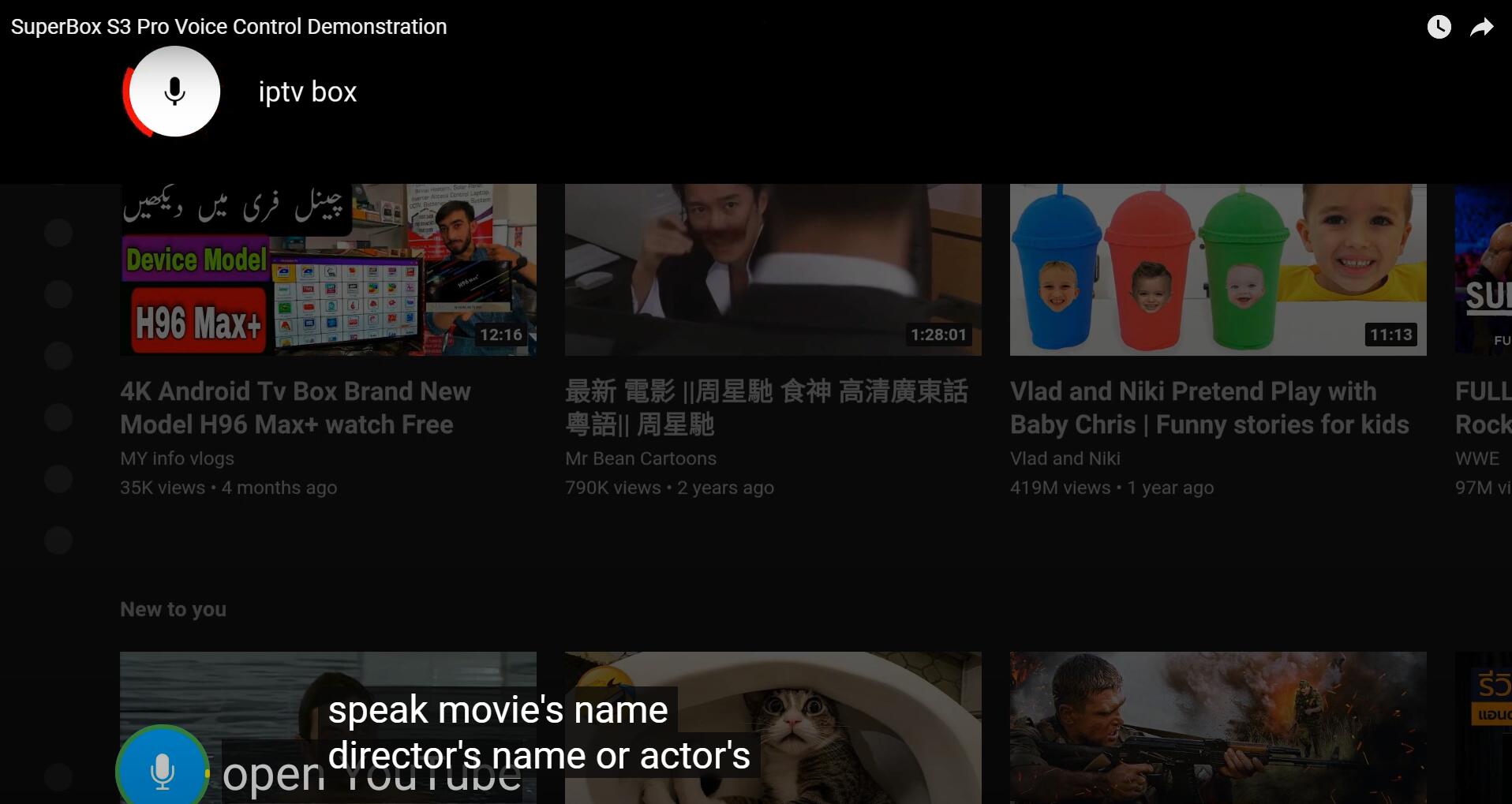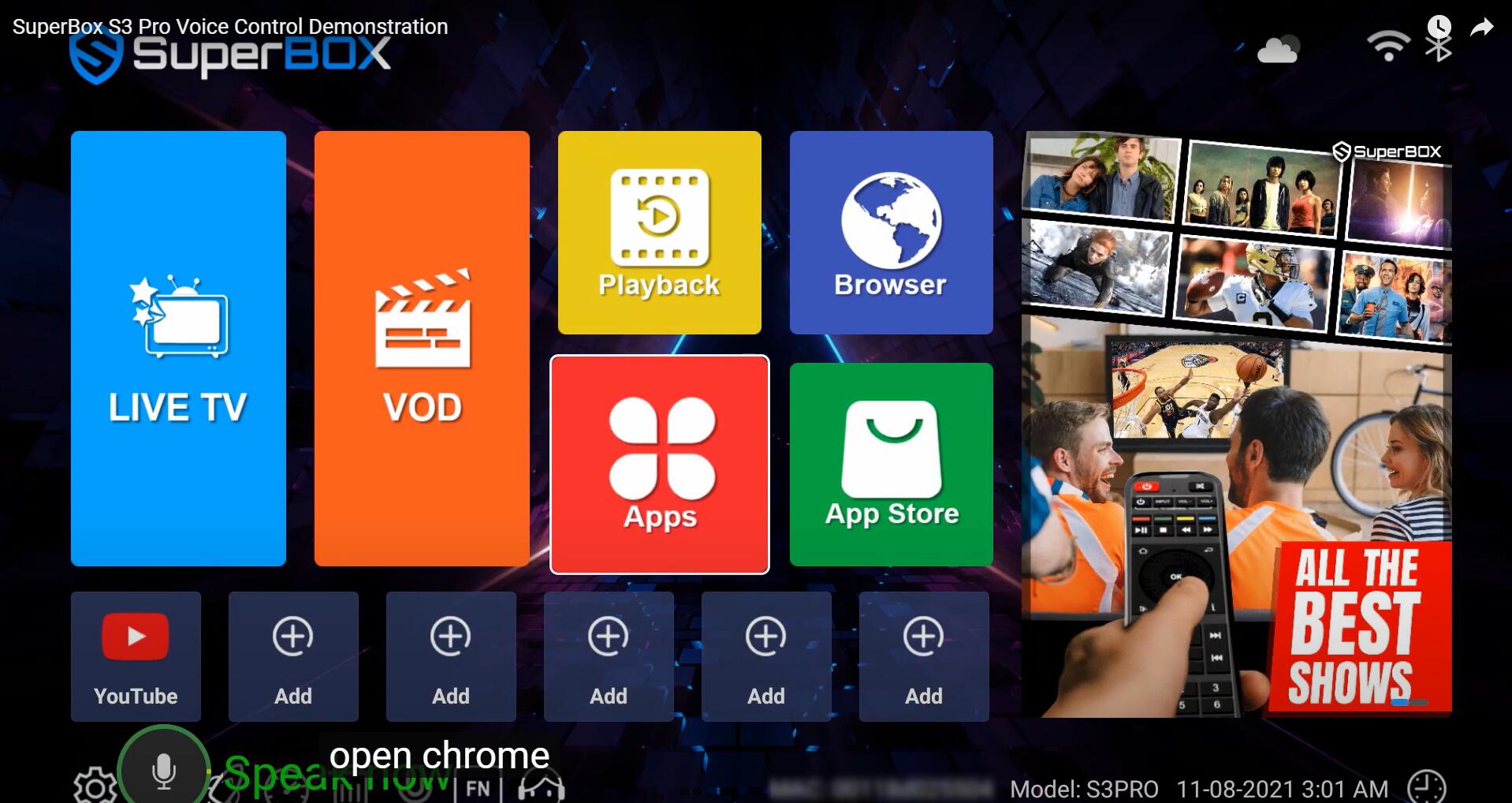 Secondly, how to use it to control Blue TV?
let's see, open the blue tv app then we can search certain tv channels' names, Disney channels. it will display the searching page and we select the specific source. We can also search tv channels' names on the home screen but we need to aid in tv after the channel's name like "animal planet" on tv.
Thirdly, how to use it at the control Blue VOD?
we can see the video to open the blue VOD. then we can search movie's name, director's name actor's name to search movies tv series Loki, it will search directly. then we can search the exact source for playing searching actress name like "Brad Pitt" then we can select movie zoning stars only. We can also search the director's name, "Steven Spielberg", then select movie sony director zoning,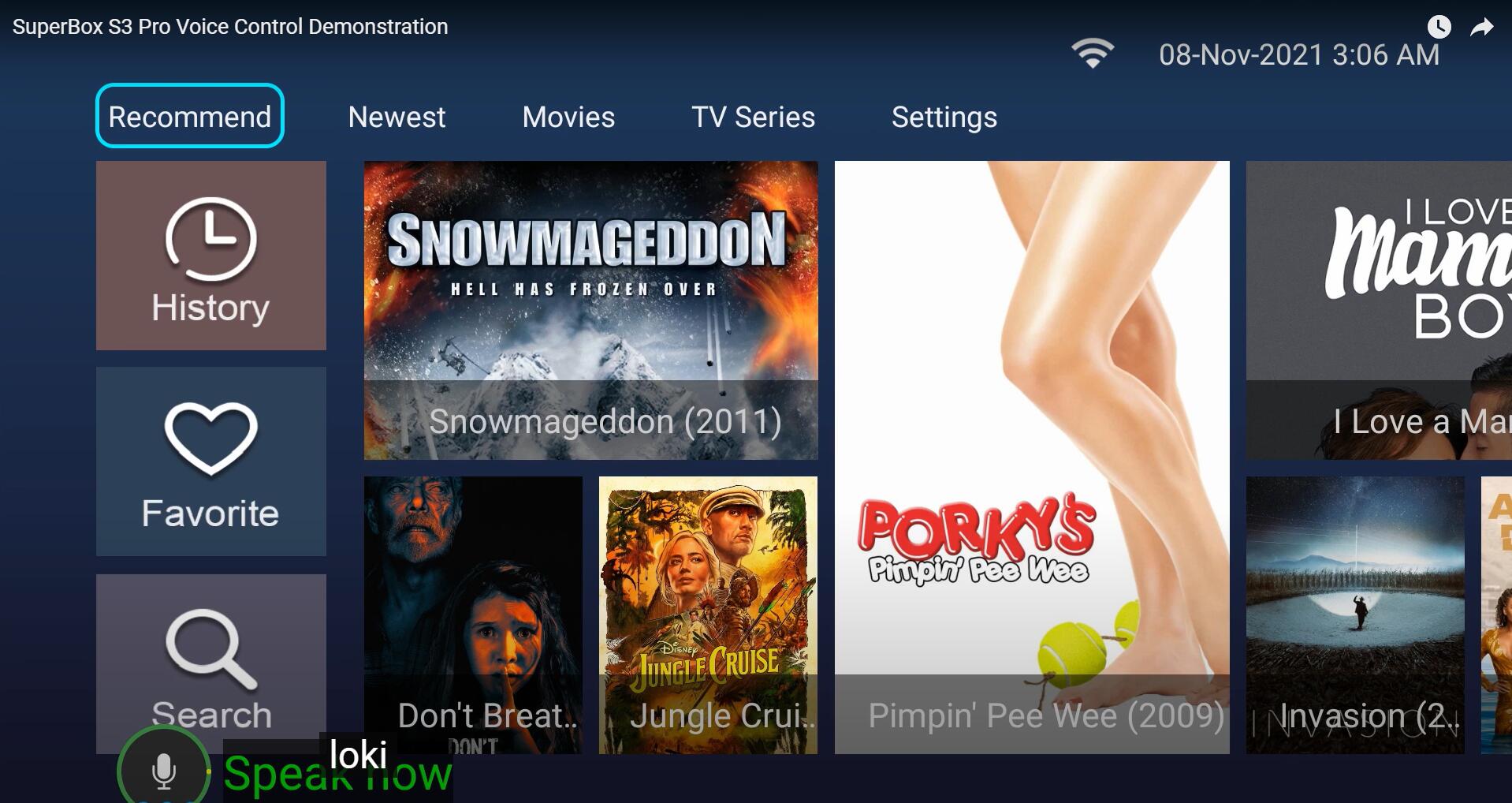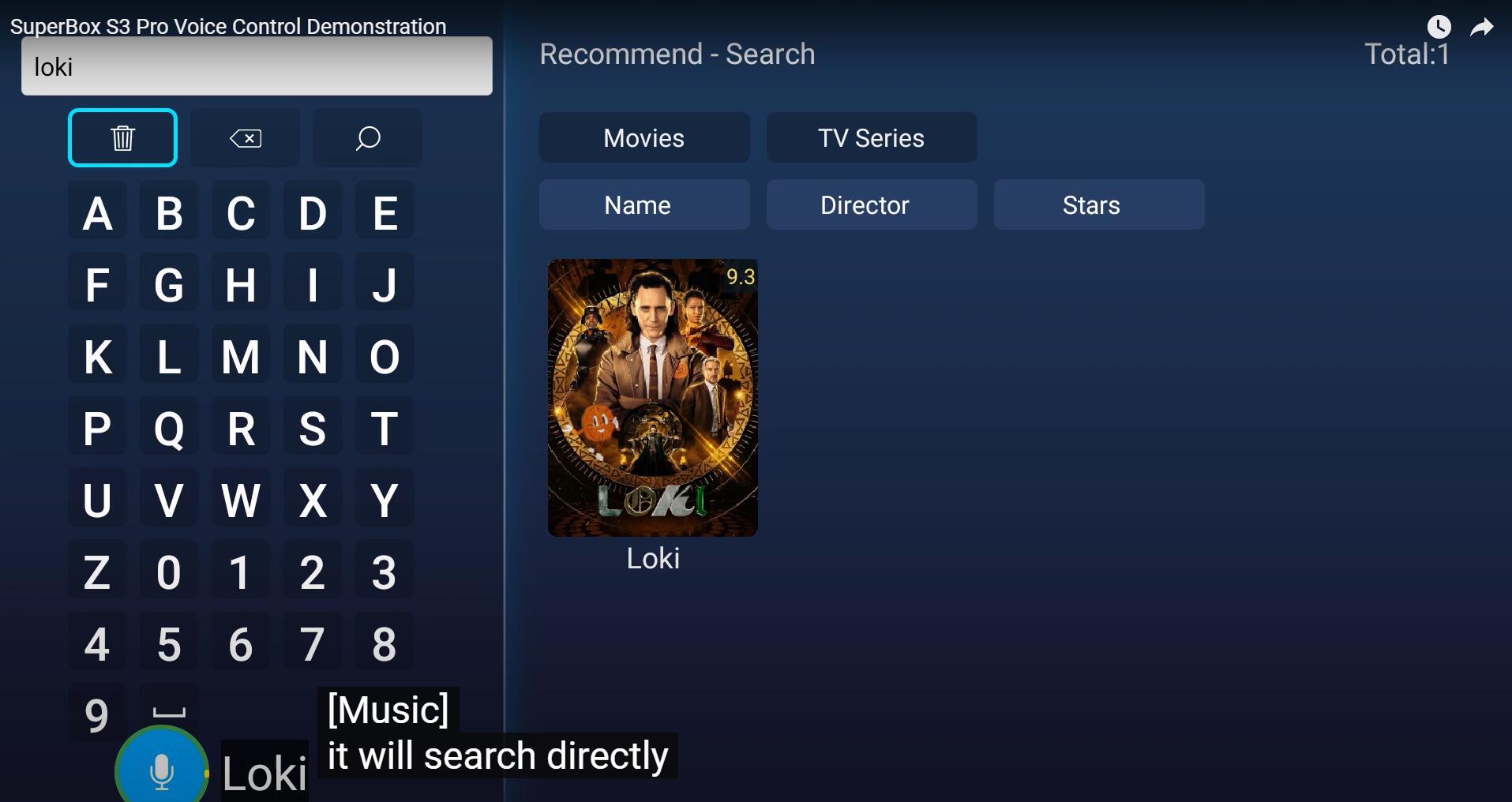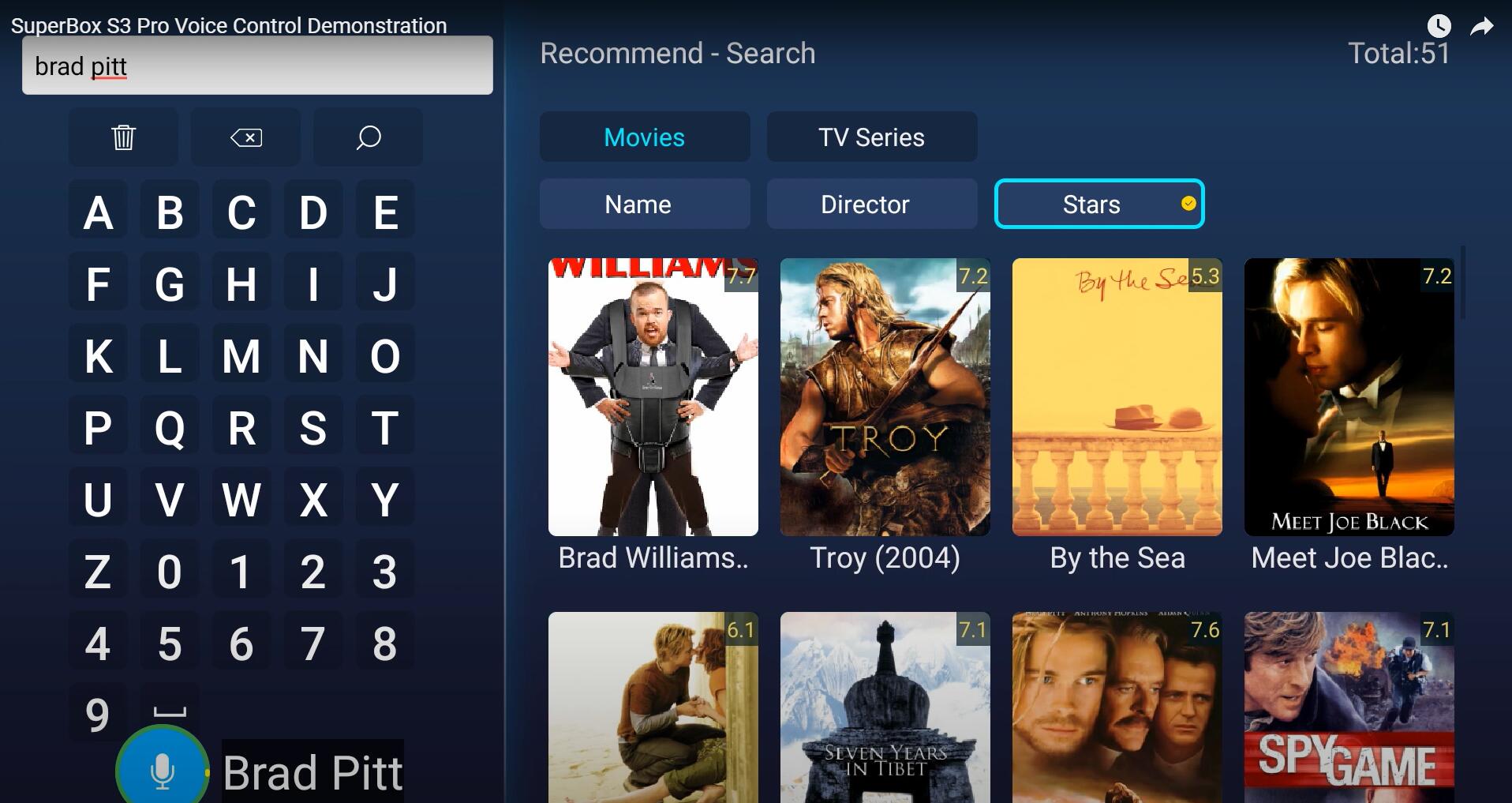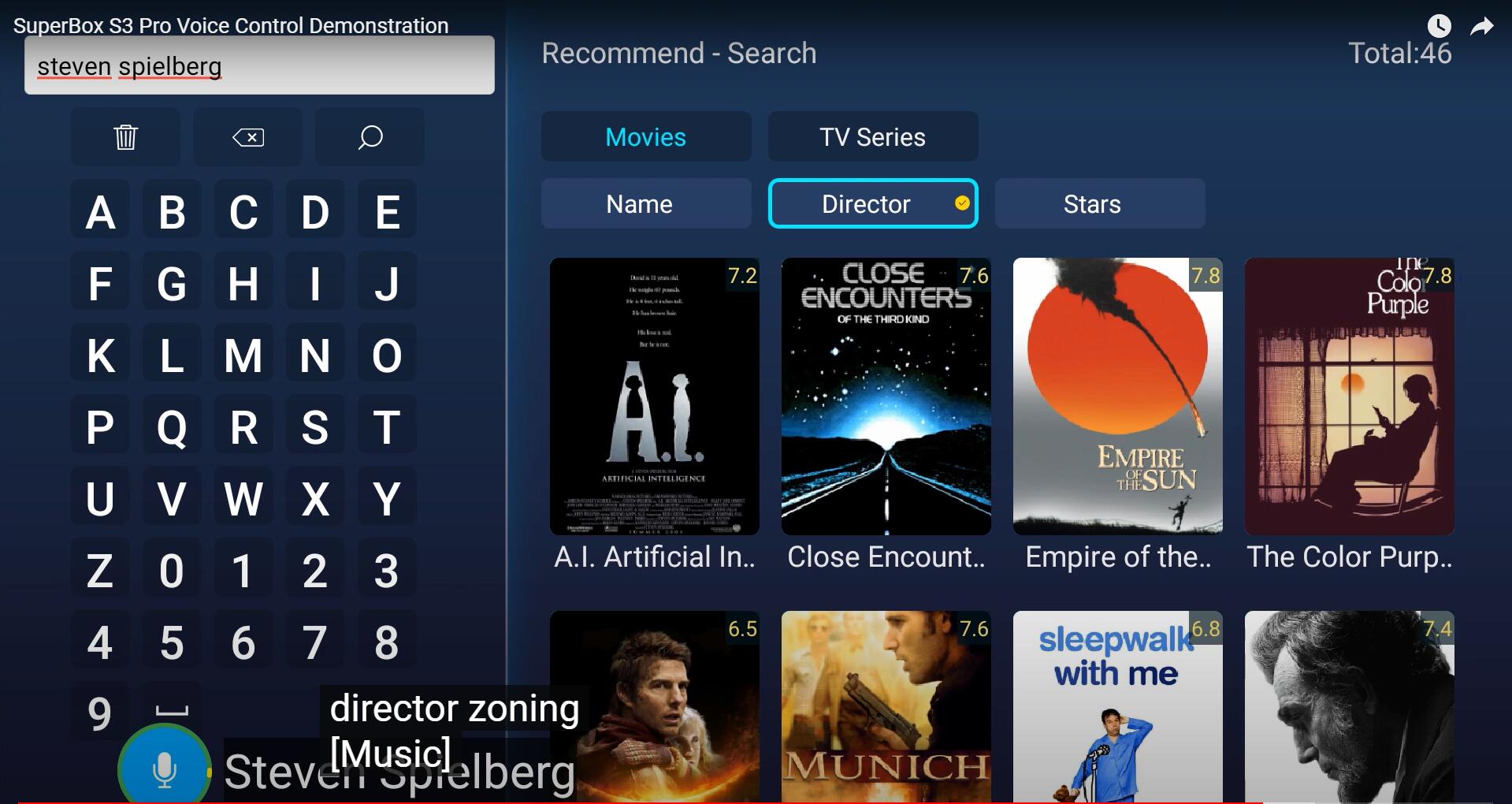 The voice control also works on the playback app we can see the FOX news channel in playback, then it will open playback and navigate to the fox news channel directly.
Finally, if you want to disable the voice function, but don't want to turn off the Bluetooth. You can click settings device preferences and accessibility select the ai speech and switch the enable button off. The voice function will be disabled.
Okay, thanks for watching please hit the, like button and follow our channel we'll have more tutorials and good news in the future.
If you are interested in our android super box, if you want to buy one or more SuperBox Smart TV Box. For distribution and wholesale, or any other questions please feel free to contact our sales team. We will be honored to serve you. Thank you.

* Email: sales@isuperboxpro.com
* WhatsApp/Telphone: +852 5345 6811