By SuperBox |
01
March 2021 |
0
Comments
How to use Voice Control for the latest model SuperBox S3 Pro?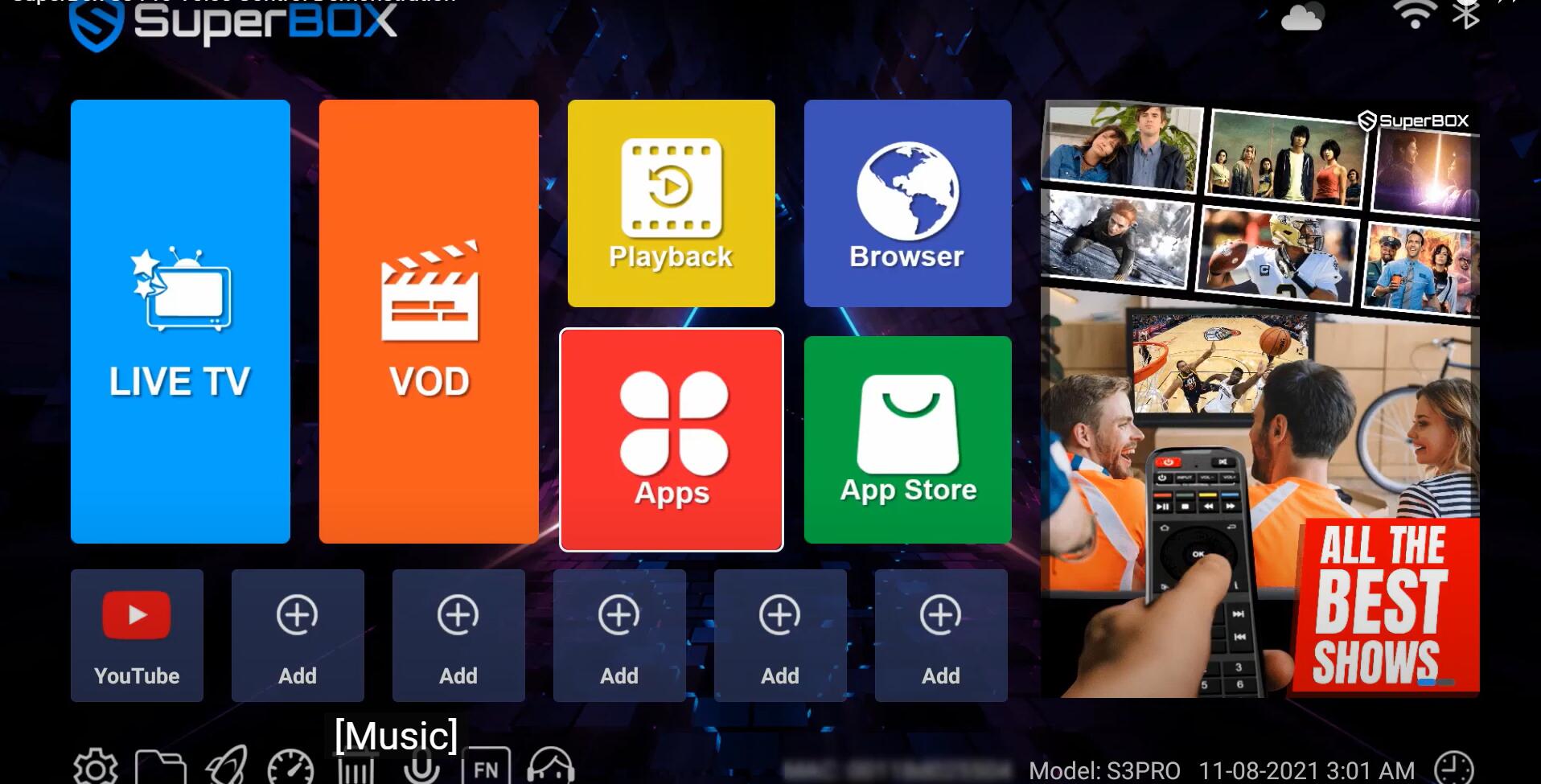 SuperBox S3 Pro comes with a powerful voice control remote control function, so, how do we use it?
First, we can use voice control to open and close apps. Just hold the voice button on the remote, and speak the app's name or open the app like "open chrome", "close Chrome",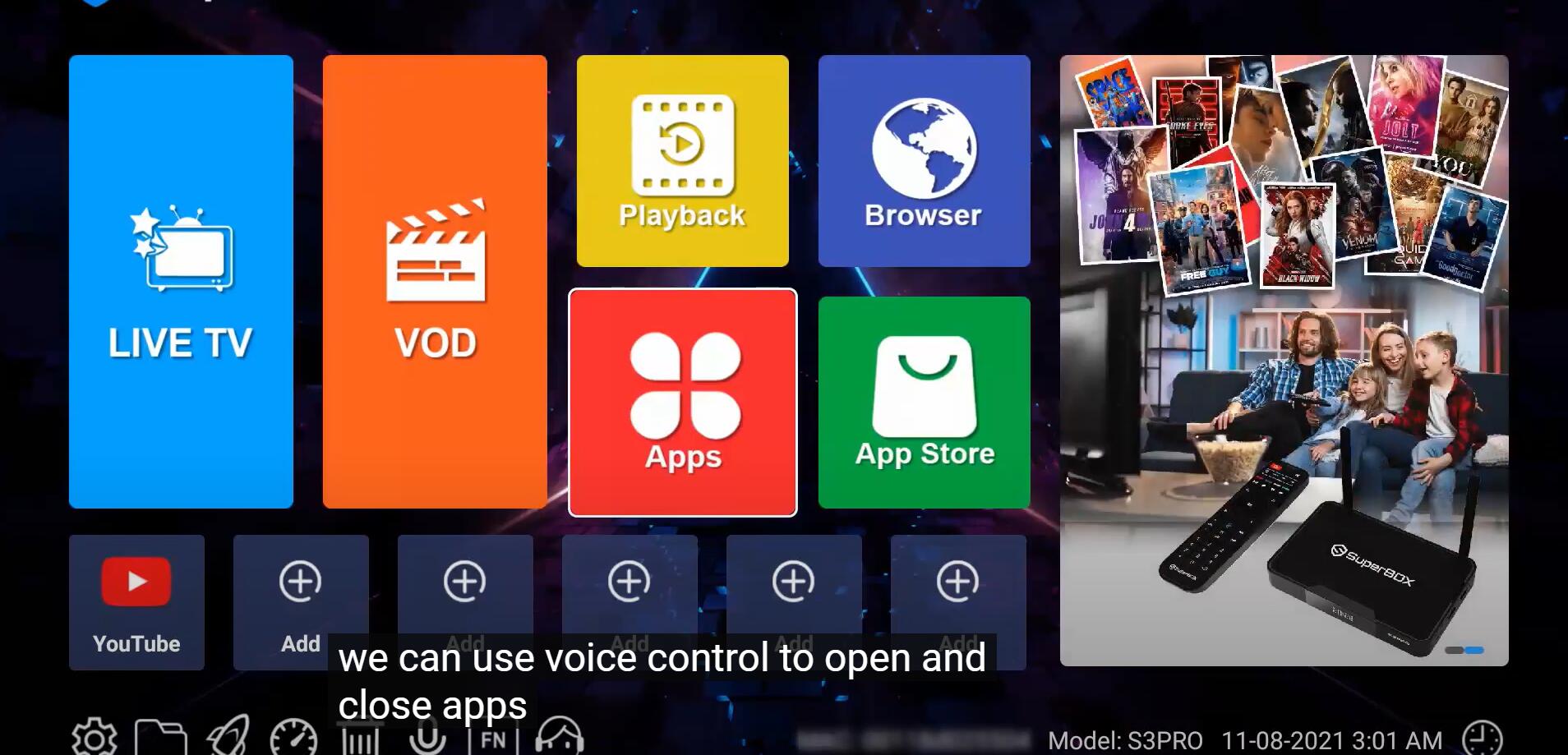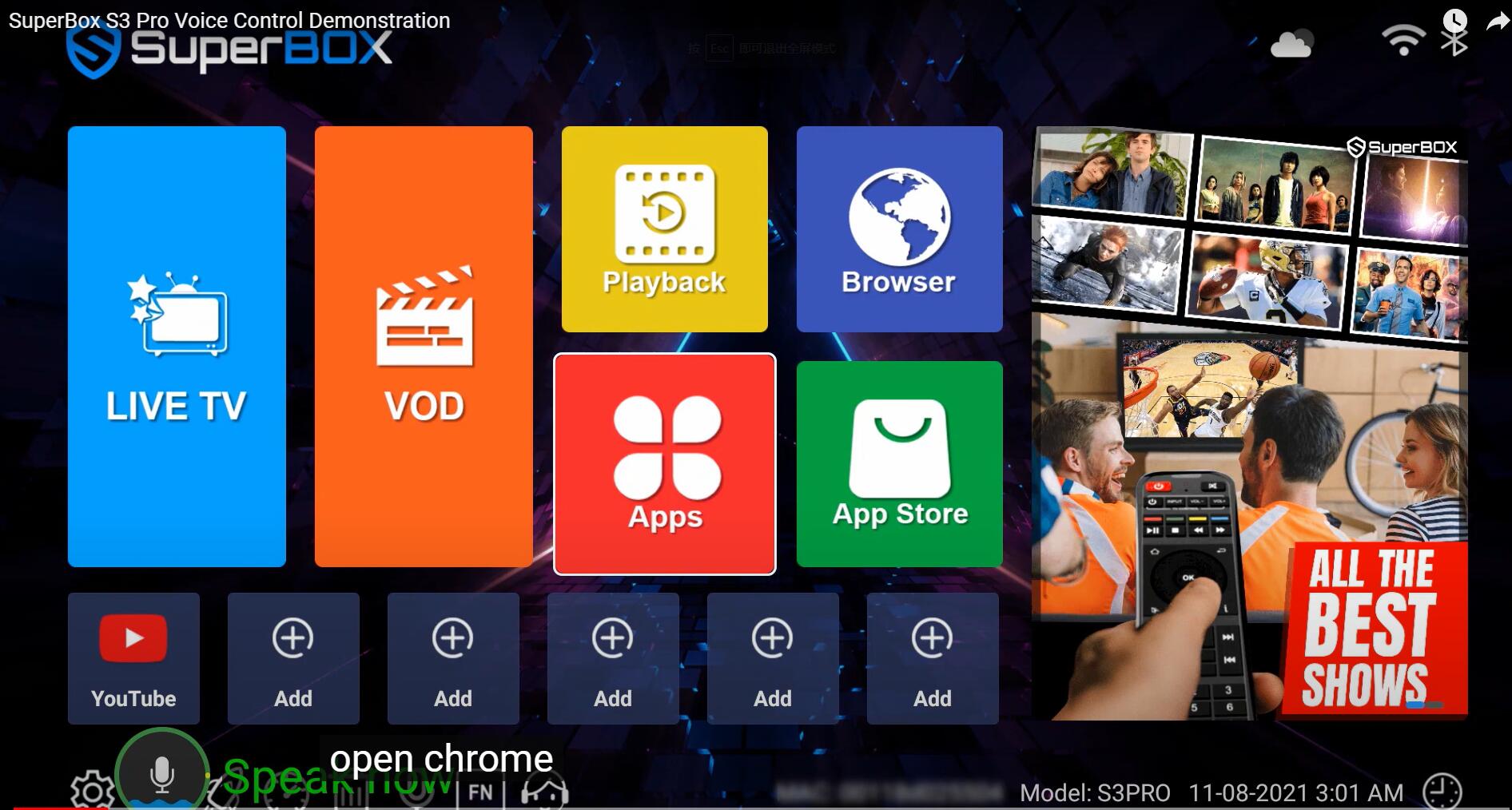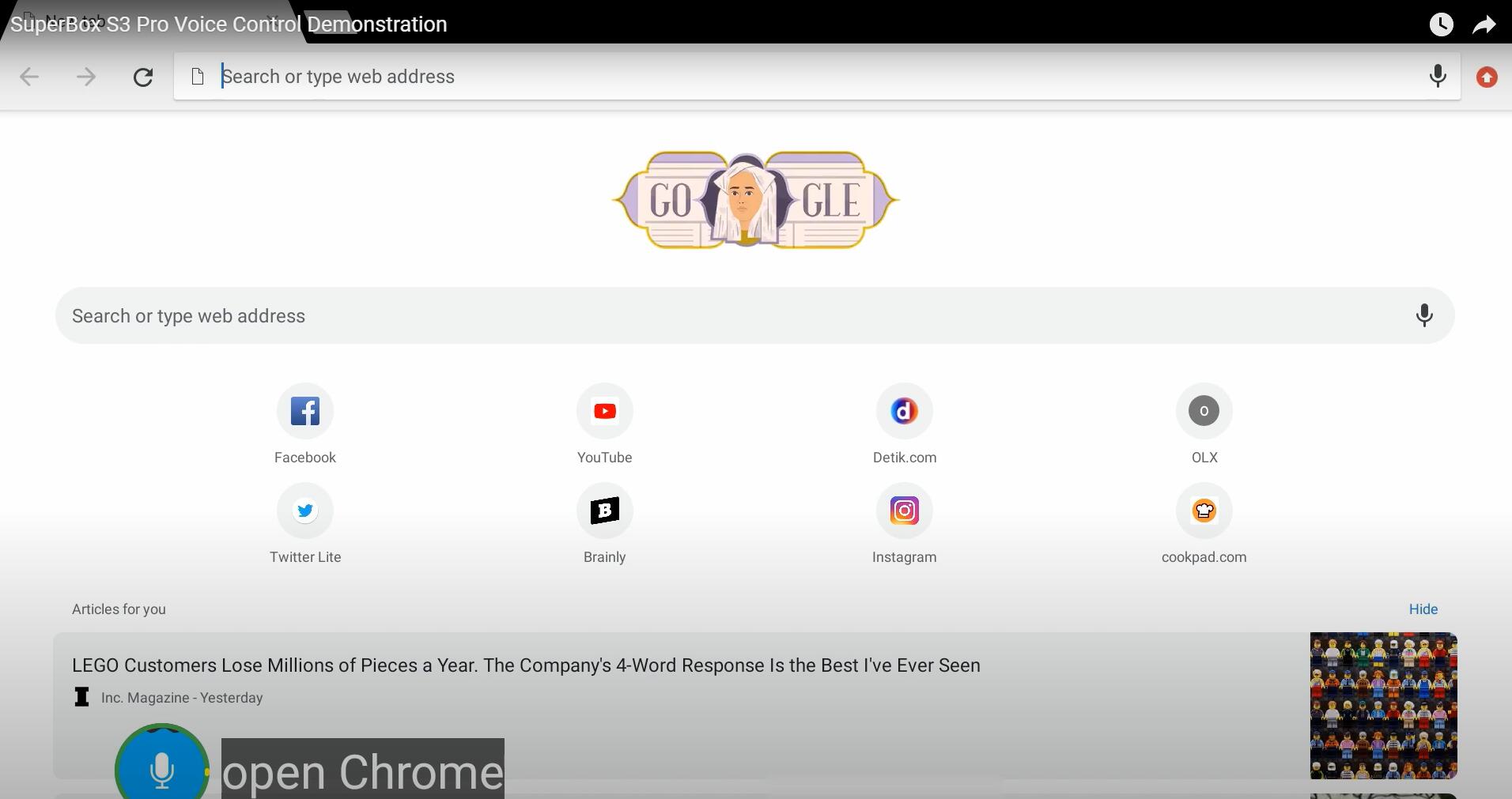 "open youtube", etc.





"best movie 2021"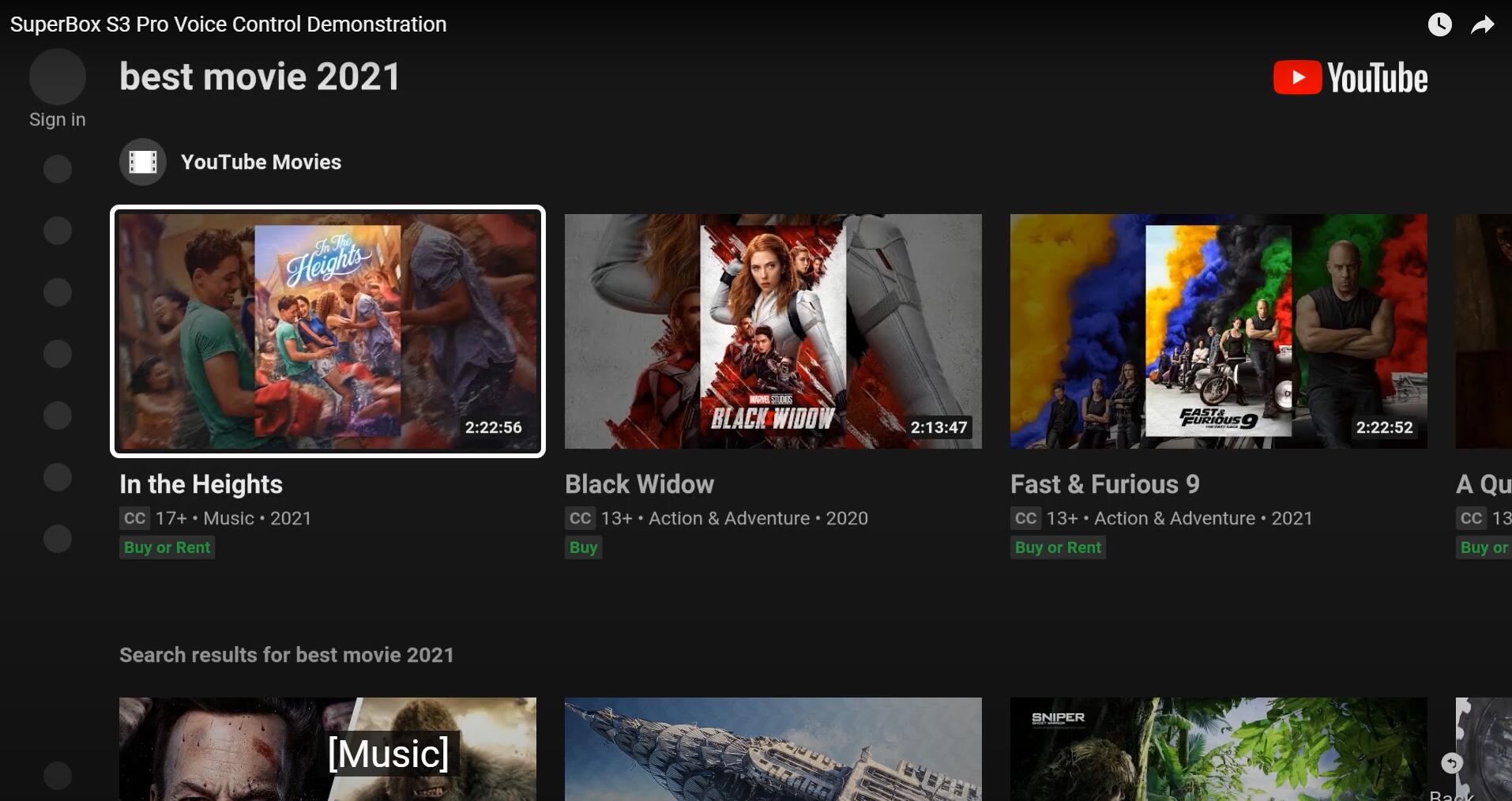 You can also search for anything on youtube by voice. But before searching, you need to press the voice button once time to activate the function in youtube, then long-press the voice button to search.


The next is how to use to control blue TV. Speak "Blue TV" to open the blue TV app. Then we can search certain tv channels' names, such as the Disney channel, it will display the searching page and we can select the specific source. We can also search the tv channel's name on the home screen, but we need to aid in tv after the channel's name like "animal planet in tv ".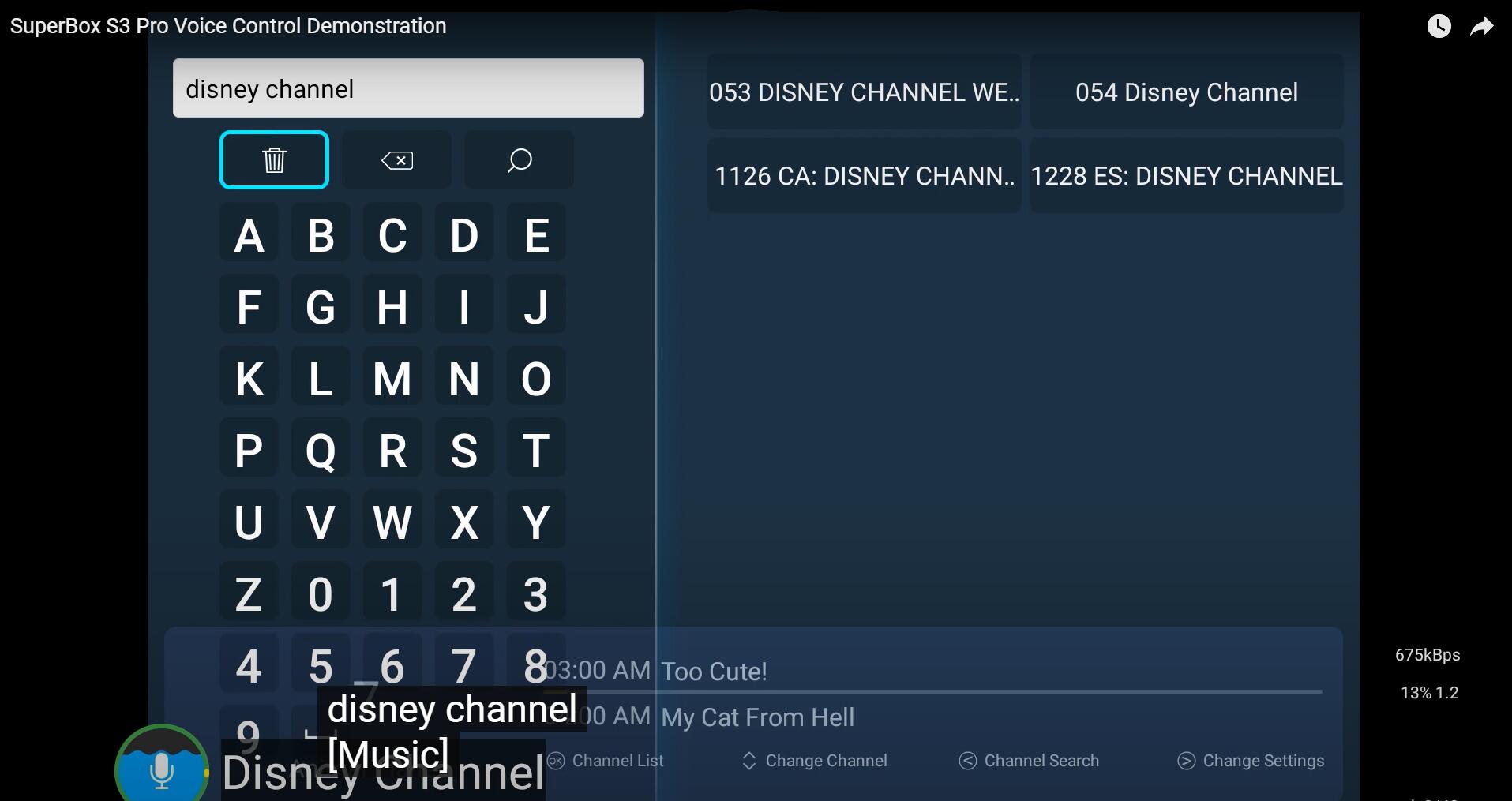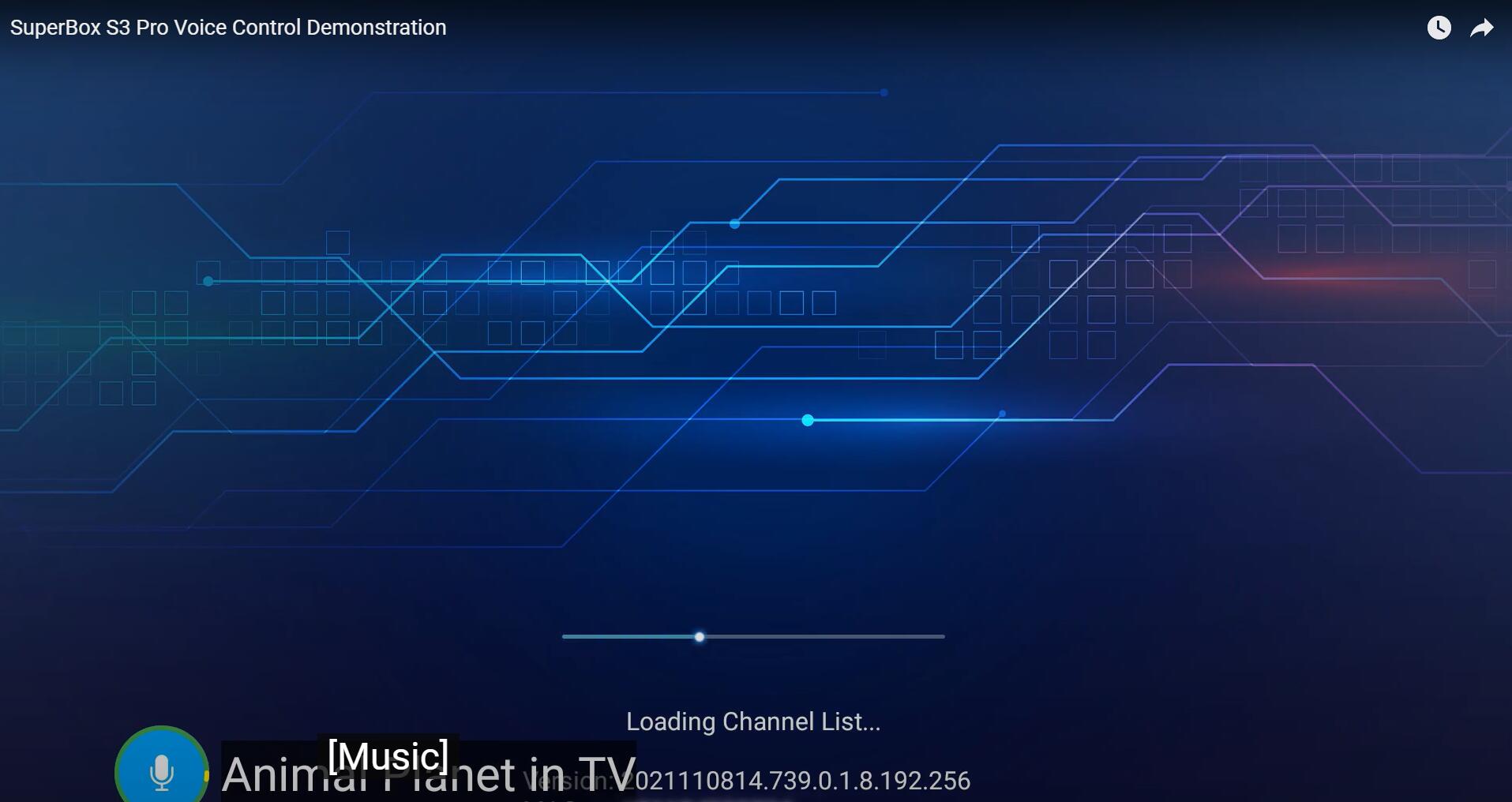 The next one is how to use it to control SuperBox Blue VOD. We can see the video to open the Blue VOD, then we can search movie's name, director's name, actor's name to search movies tv series. Let's see, "Loki", it will search directly, then we can search the exact source for playing.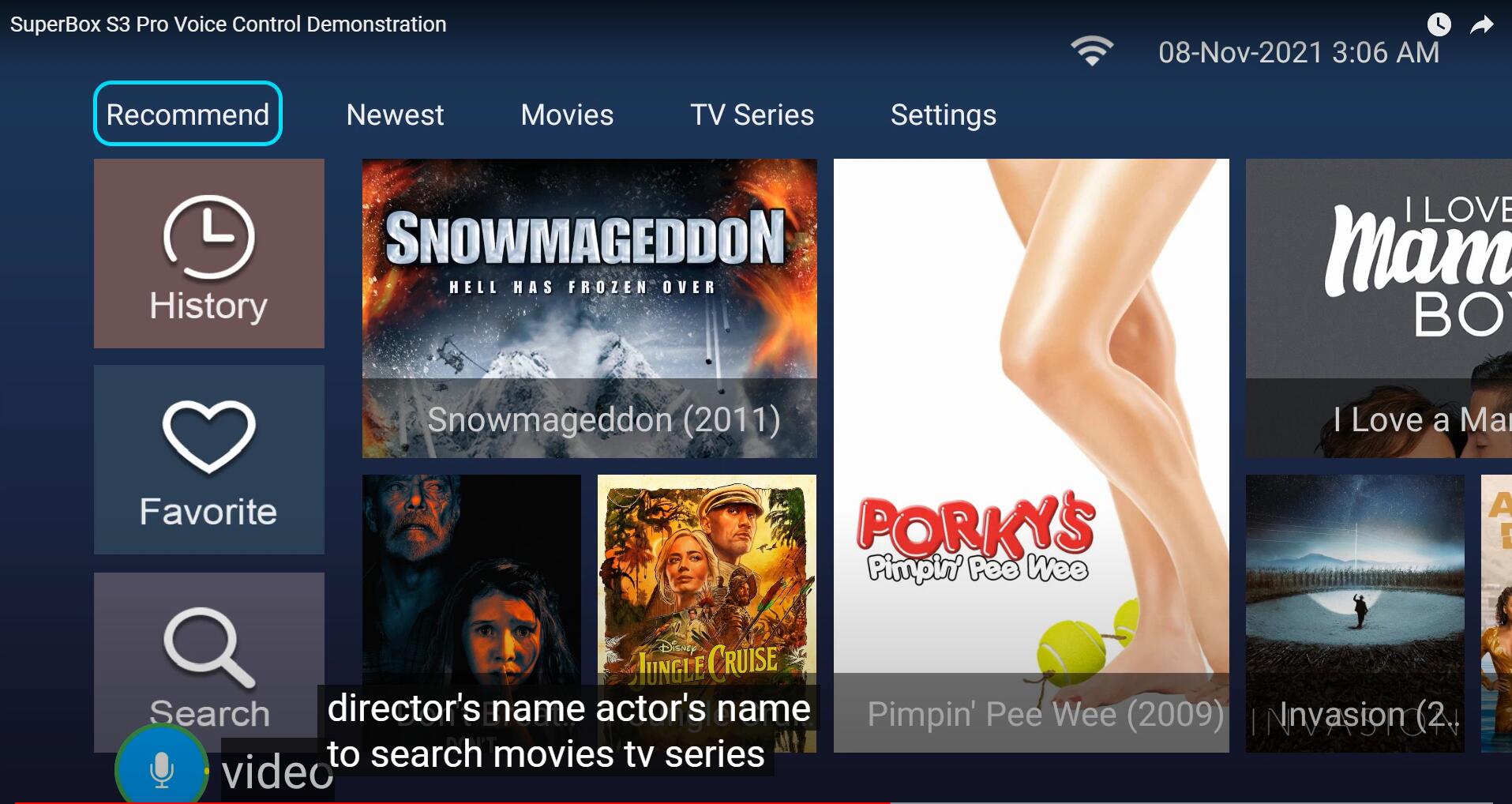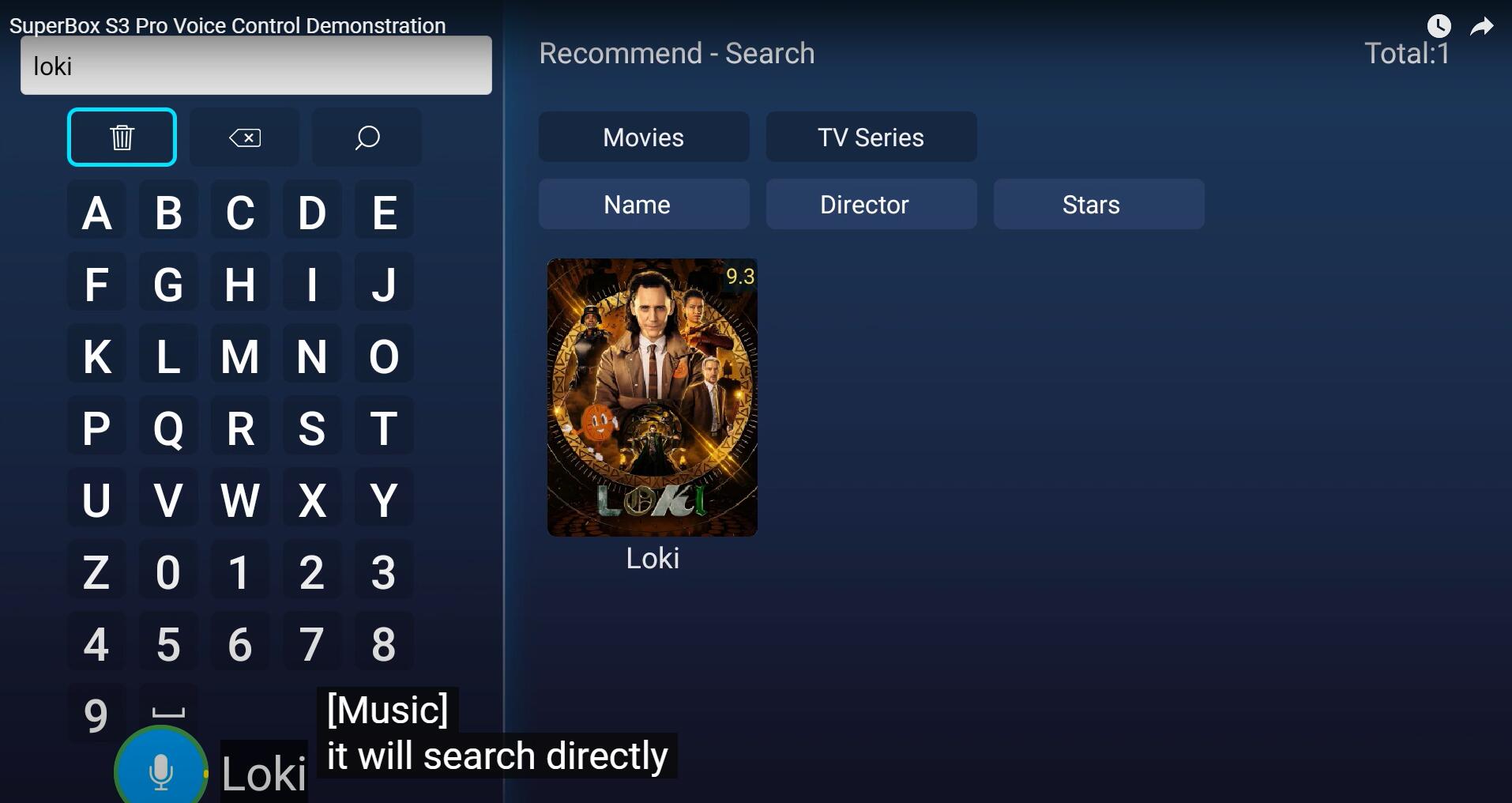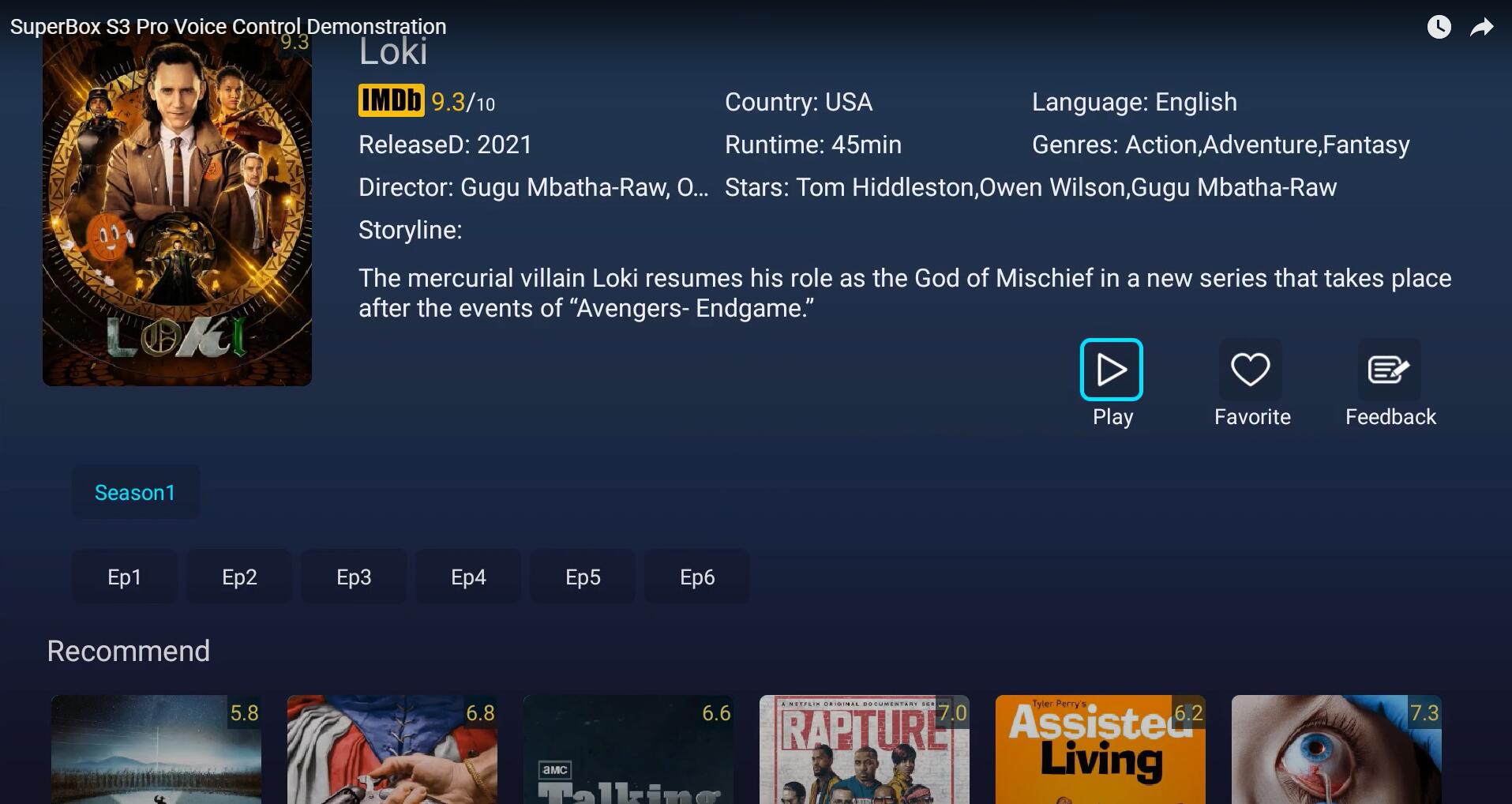 Search actor's name like "Brad Pitt", then we can select movie zoning, stars only. We can also search the director's name, like "Steven Spielberg", then select movie sony, director zoning.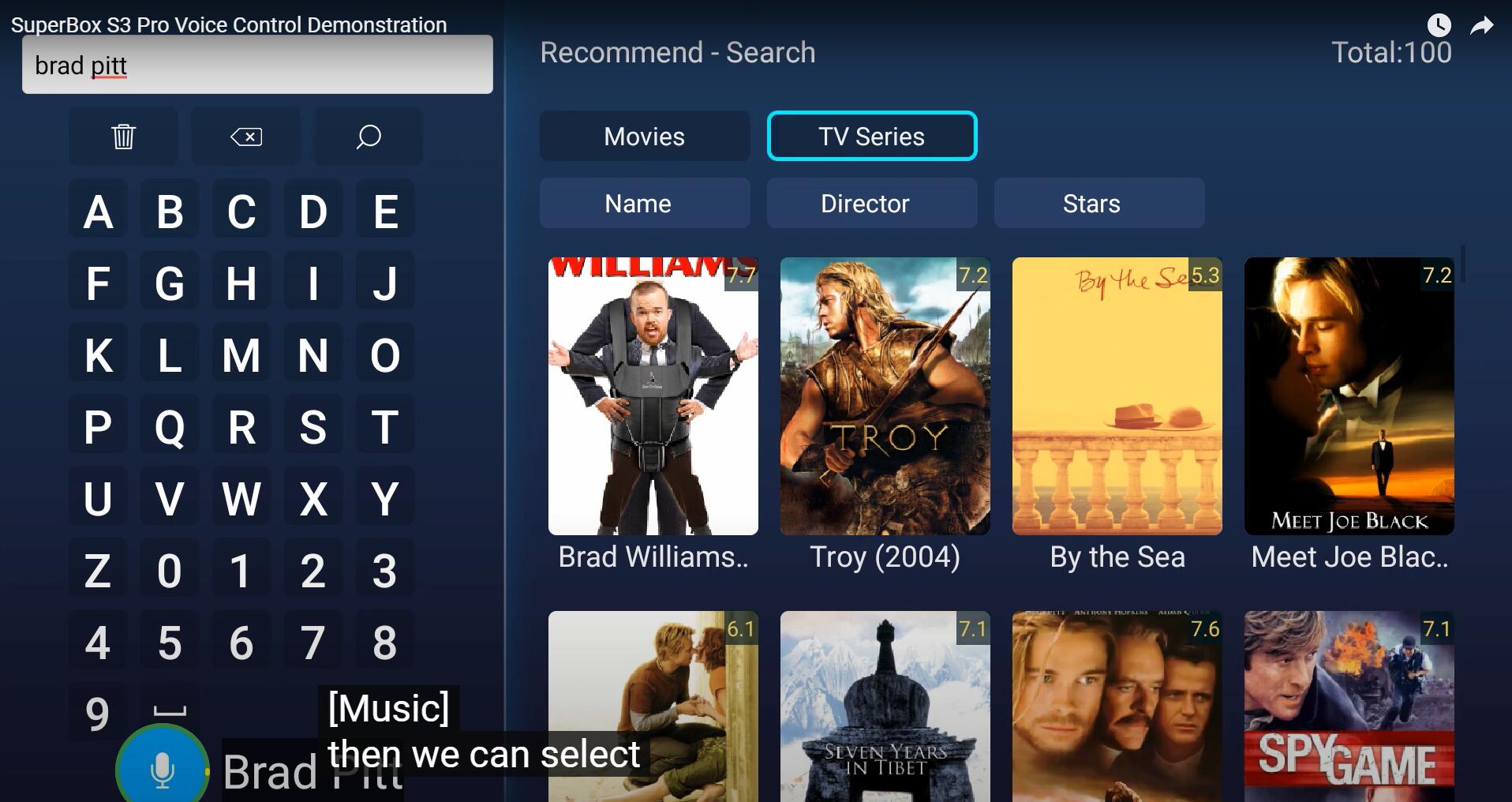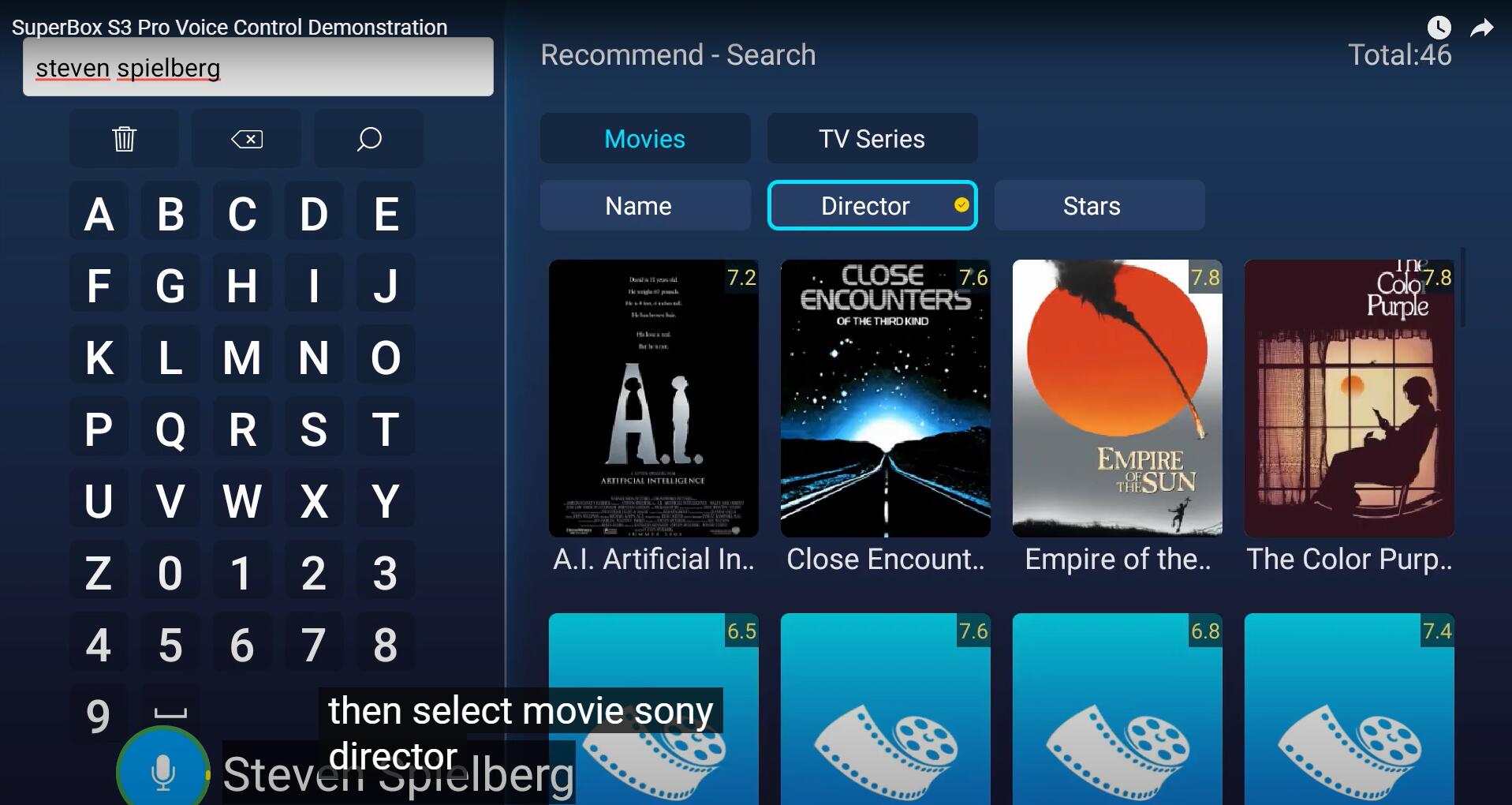 The voice control also works on the SuperBox S3 Pro playback app. Such as we can see the "FOX News" channel in playback, then it will open playback then navigate to the FOX news channel directly.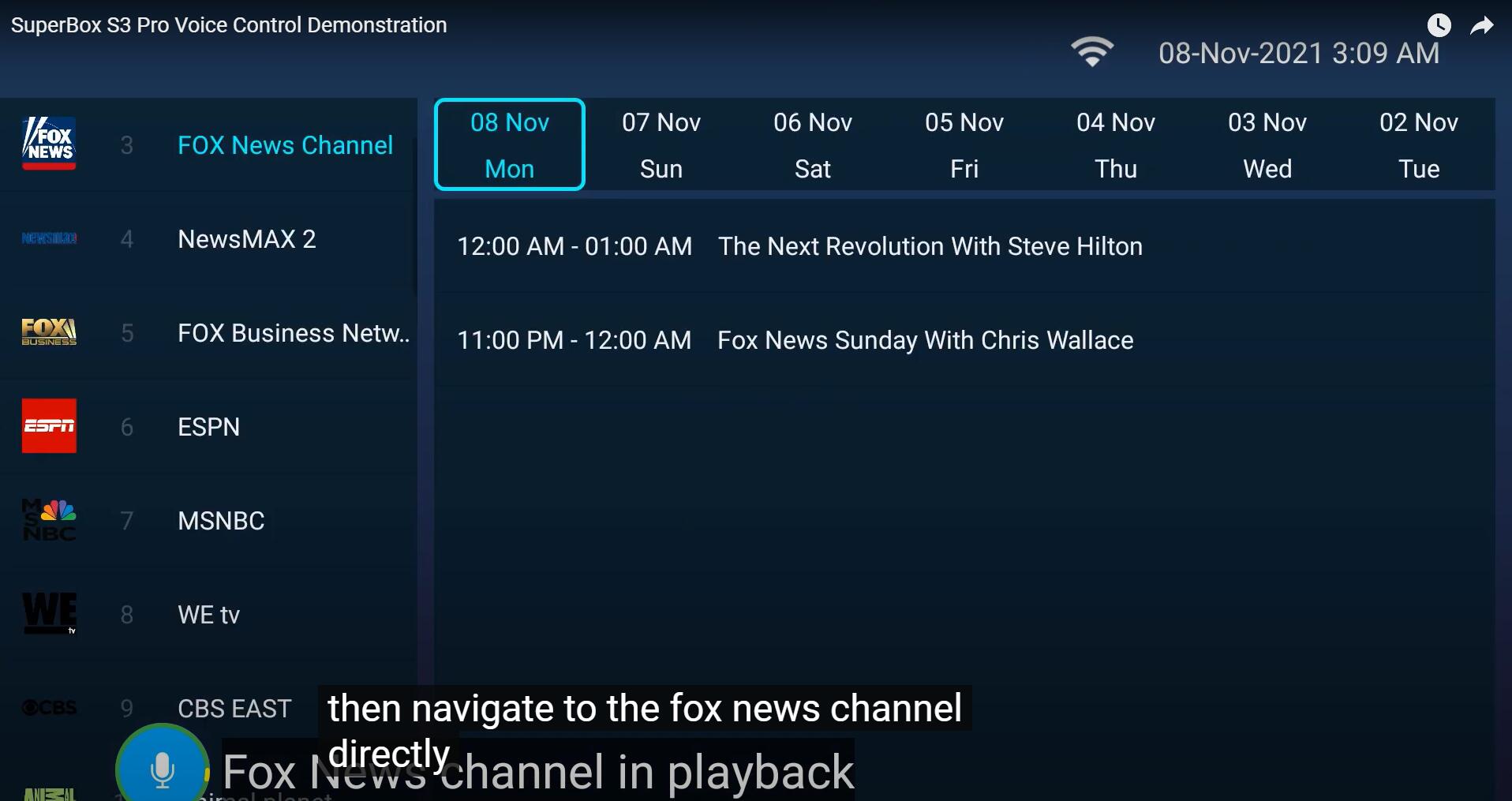 If you are interested in our SuperBox TV Box, if you want to buy one or more SuperBox Smart TV Box, please feel free to contact our sales team. We will be honored to serve you. Thank you.
* WhatsApp/Telphone: +852 5178 1233