By SuperBox |
06
June 2019 |
0
Comments
SuperBox S1 Pro Unboxing and Accessories
Hi there, today we're unboxing in the IPTV box, so this particular one is from SuperBox and it's the S1 pro.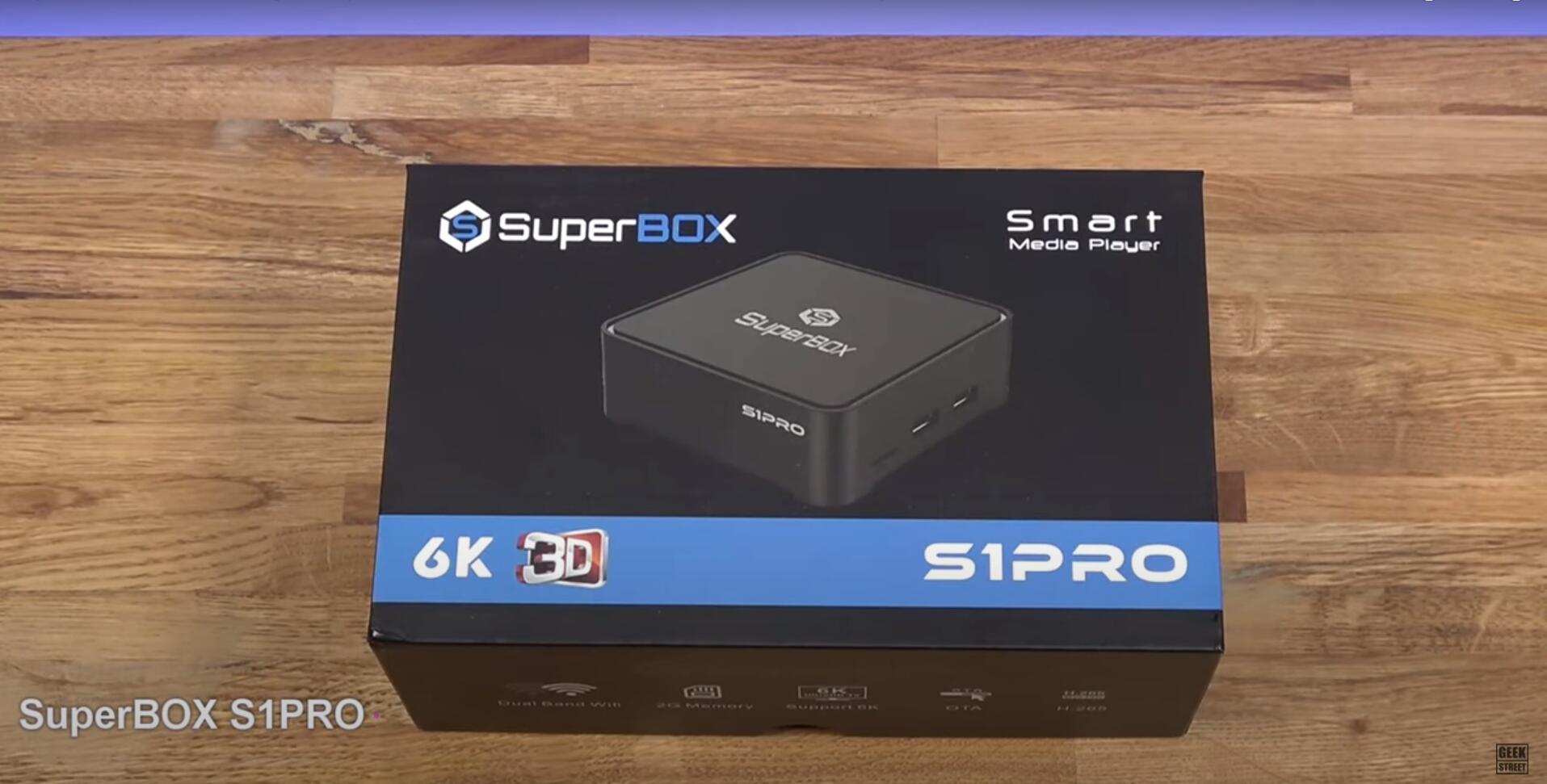 Details are in the description below for anyone thinking of purchasing, so this particular box has no monthly fee they say it has up to a thousand stable channels on there and 10,000 plus movies on demand.

So let's take a brief look around the packaging.


It comes in a compact box with a smart media player 6k, dual-band Wi-Fi. Spinning around just got some branding manufacturer details there and branding.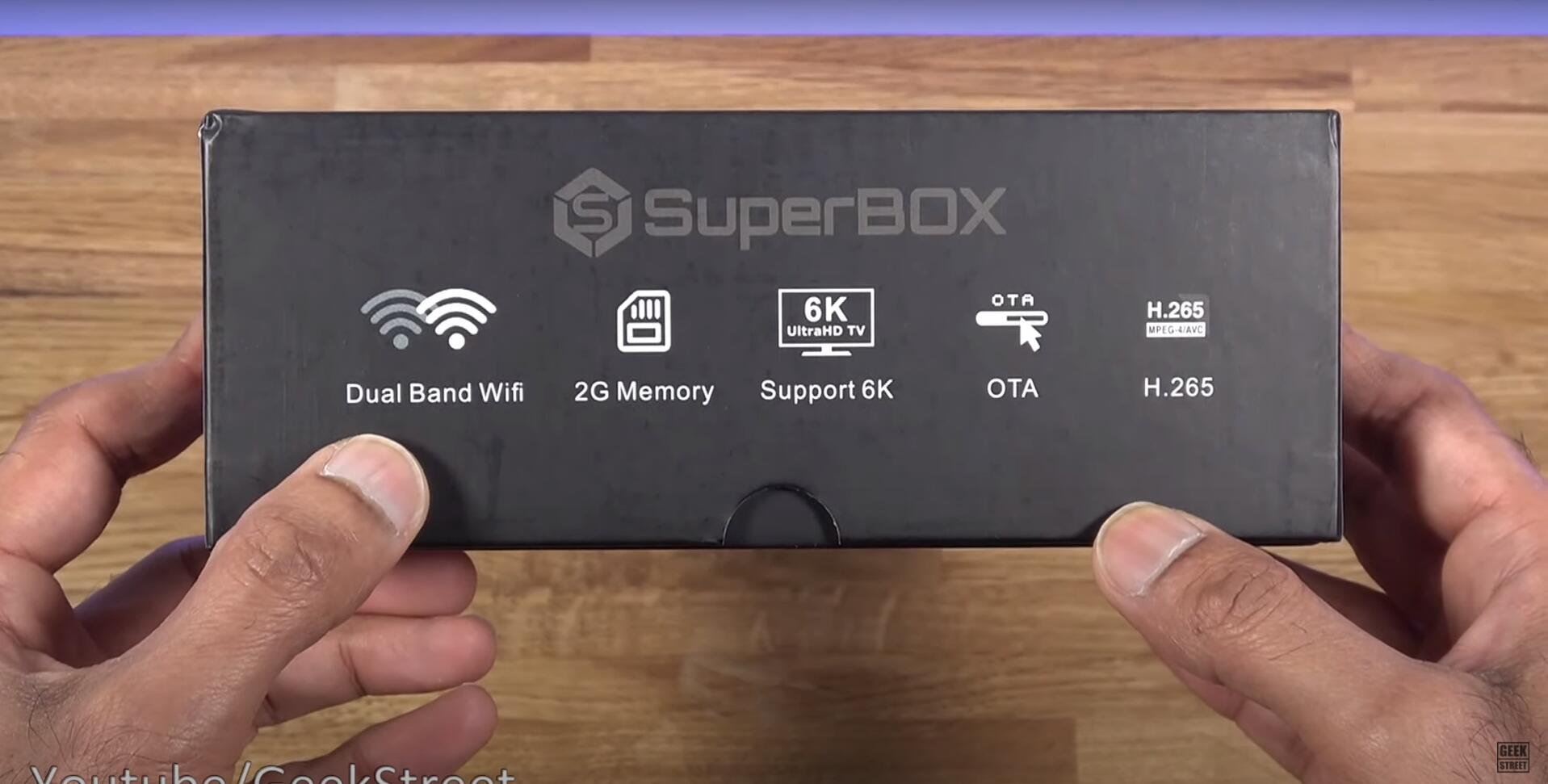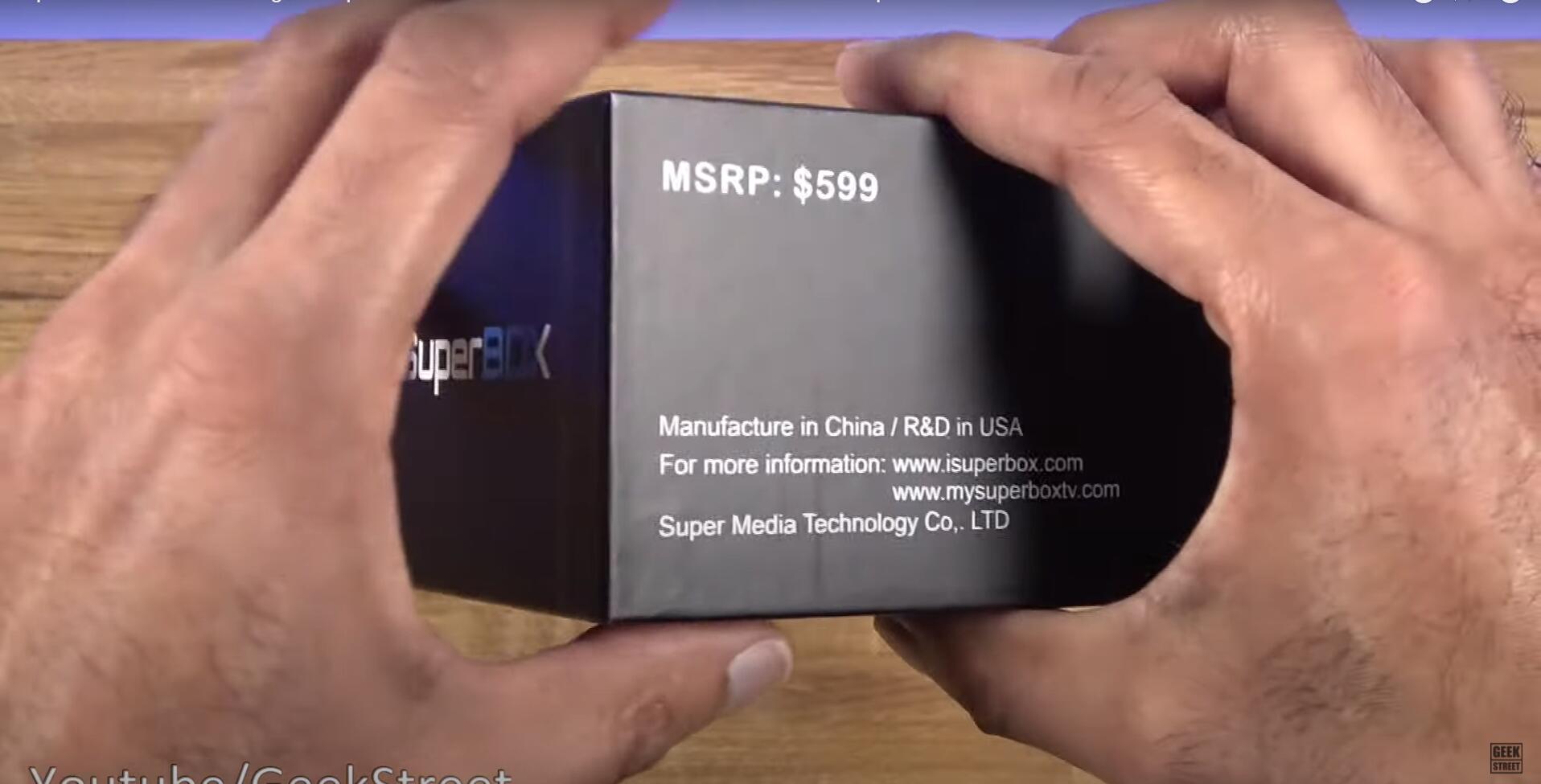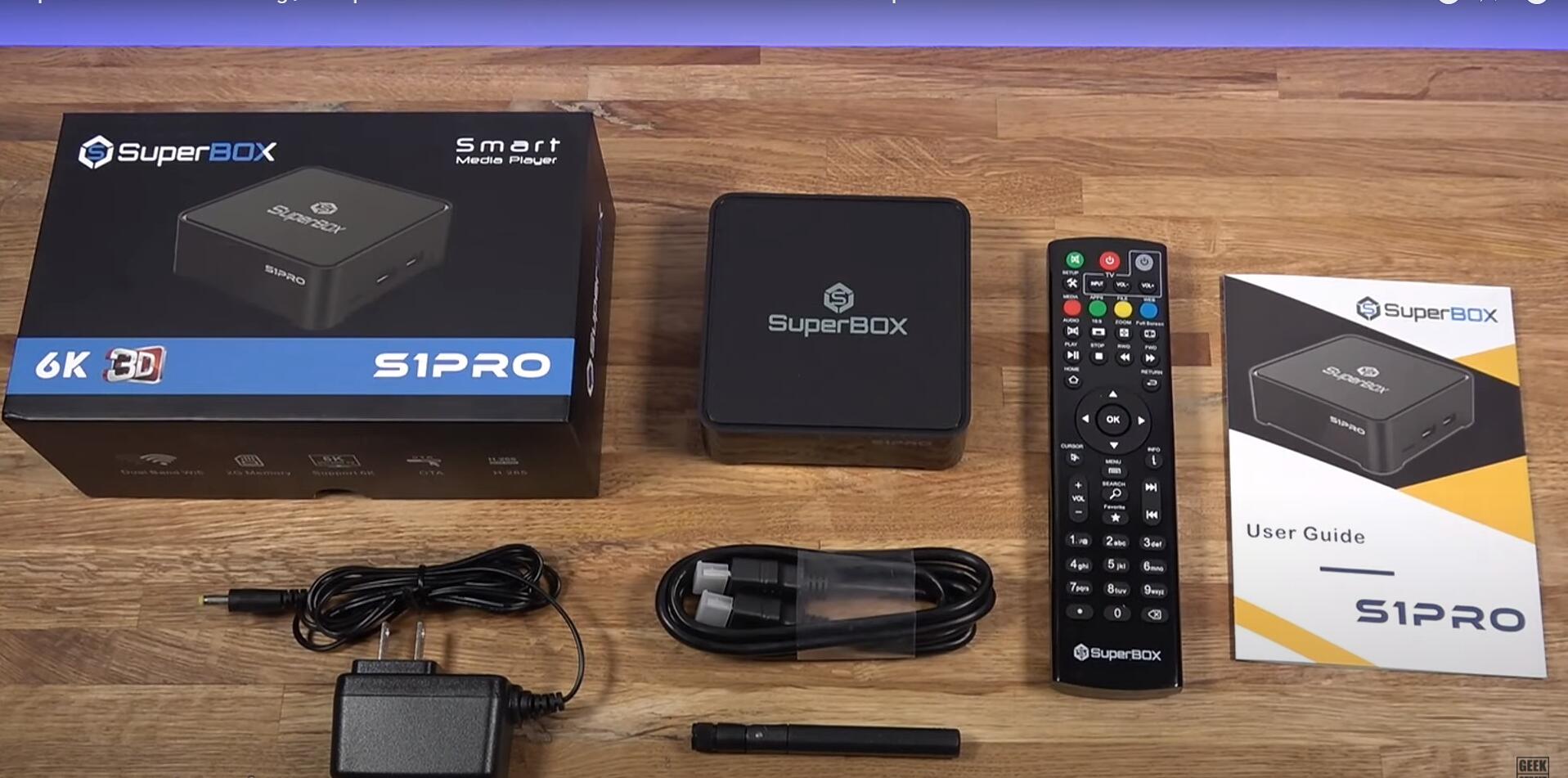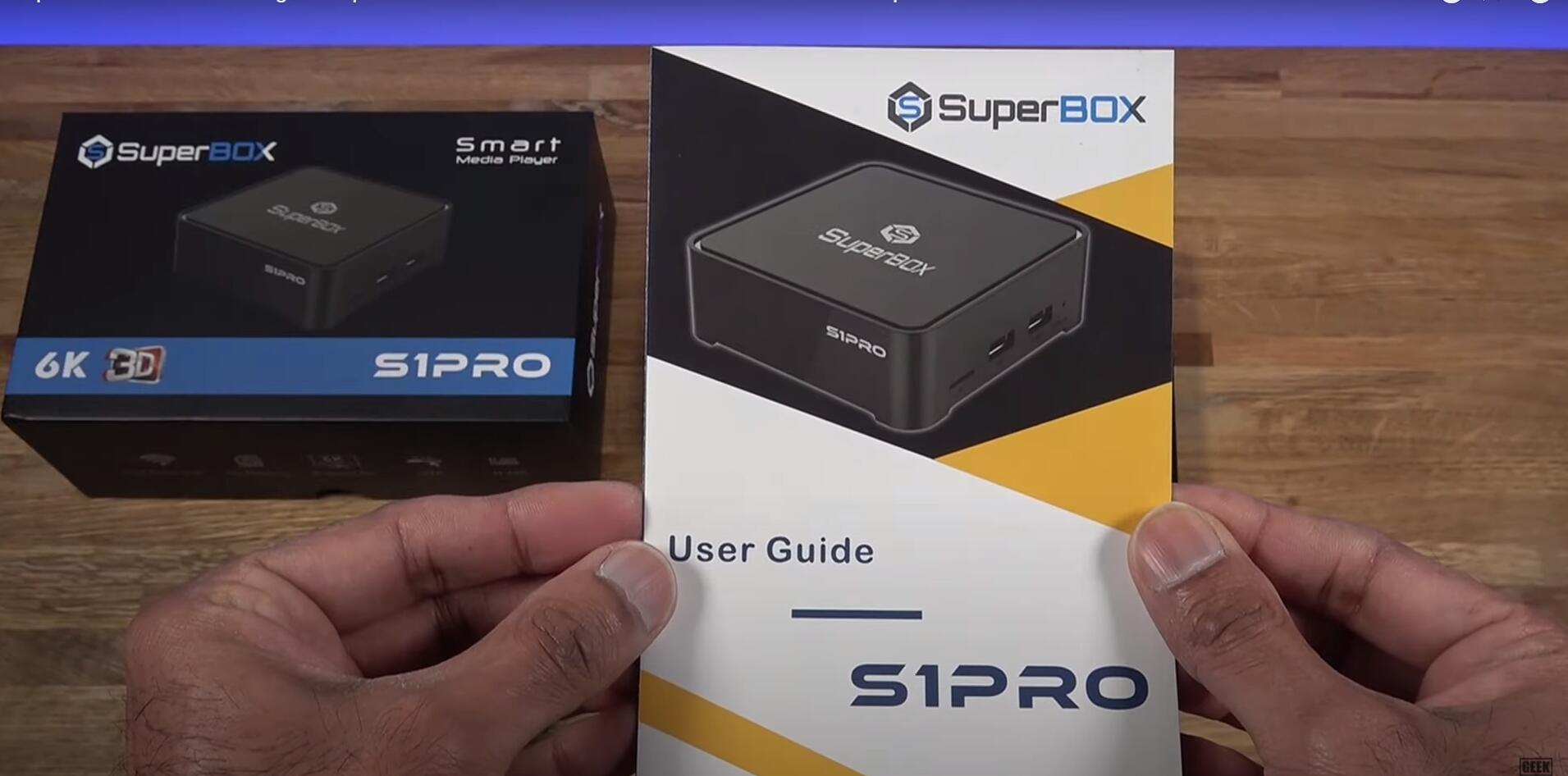 Let's open it up and see what you're getting in the box. Let me quickly run through the items one by one.

1. You will get a user guide details are all in English. Open it up it shows you a package's contents and details on connecting it up and using the box. Very brief in terms of detail.

2. A remote control glossy around the top matte black finish at the bottom takes two triple-A batteries and the build seems reasonable to you.

3. An HDMI cable, it's 1 meter in length and cable quality feels good, a power adapter plug on this is a US plug, length for the cable is 135 centimeters, DC connector on there comes in close you can see the output is 5 volts two thousand milliamps.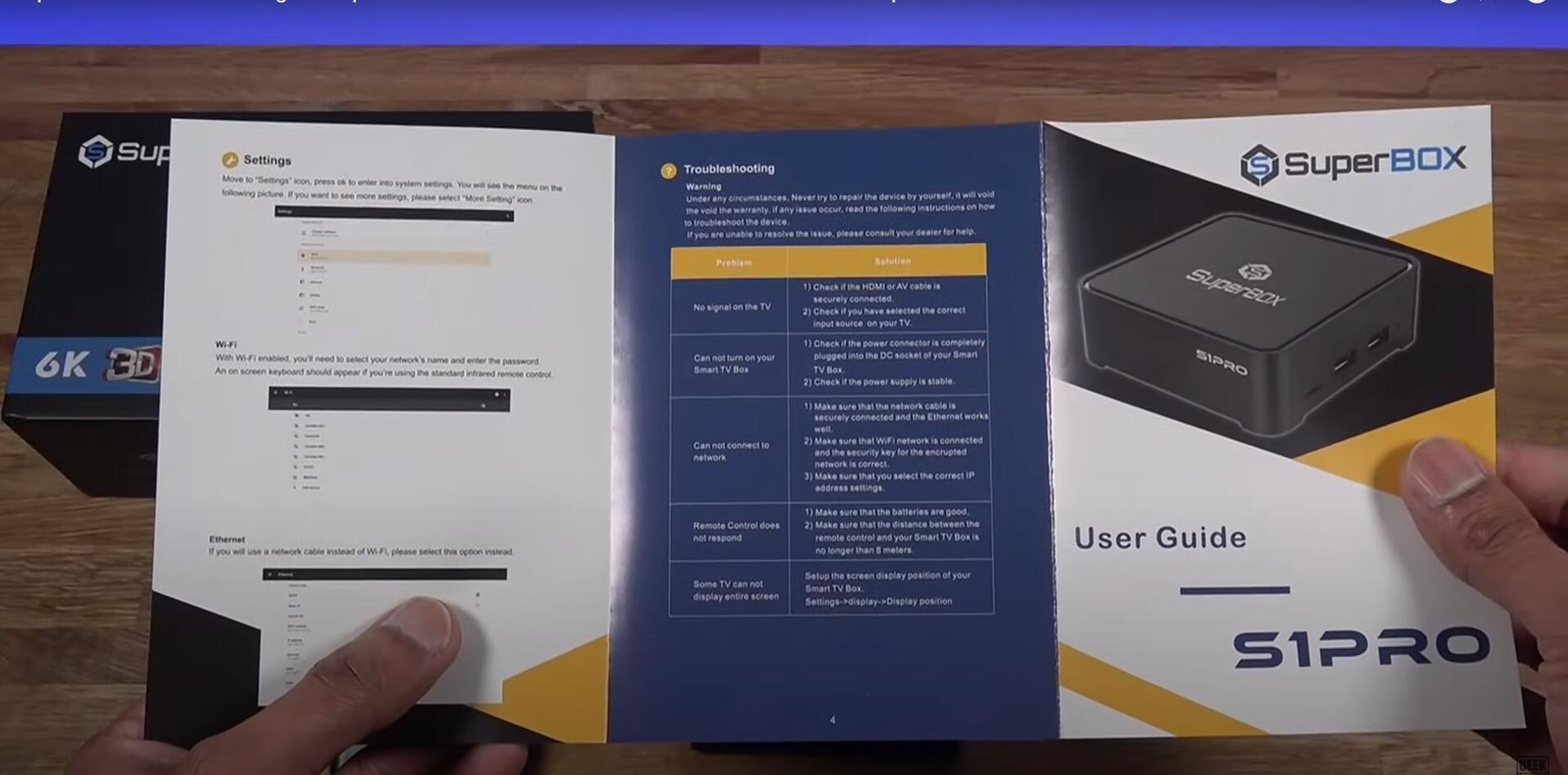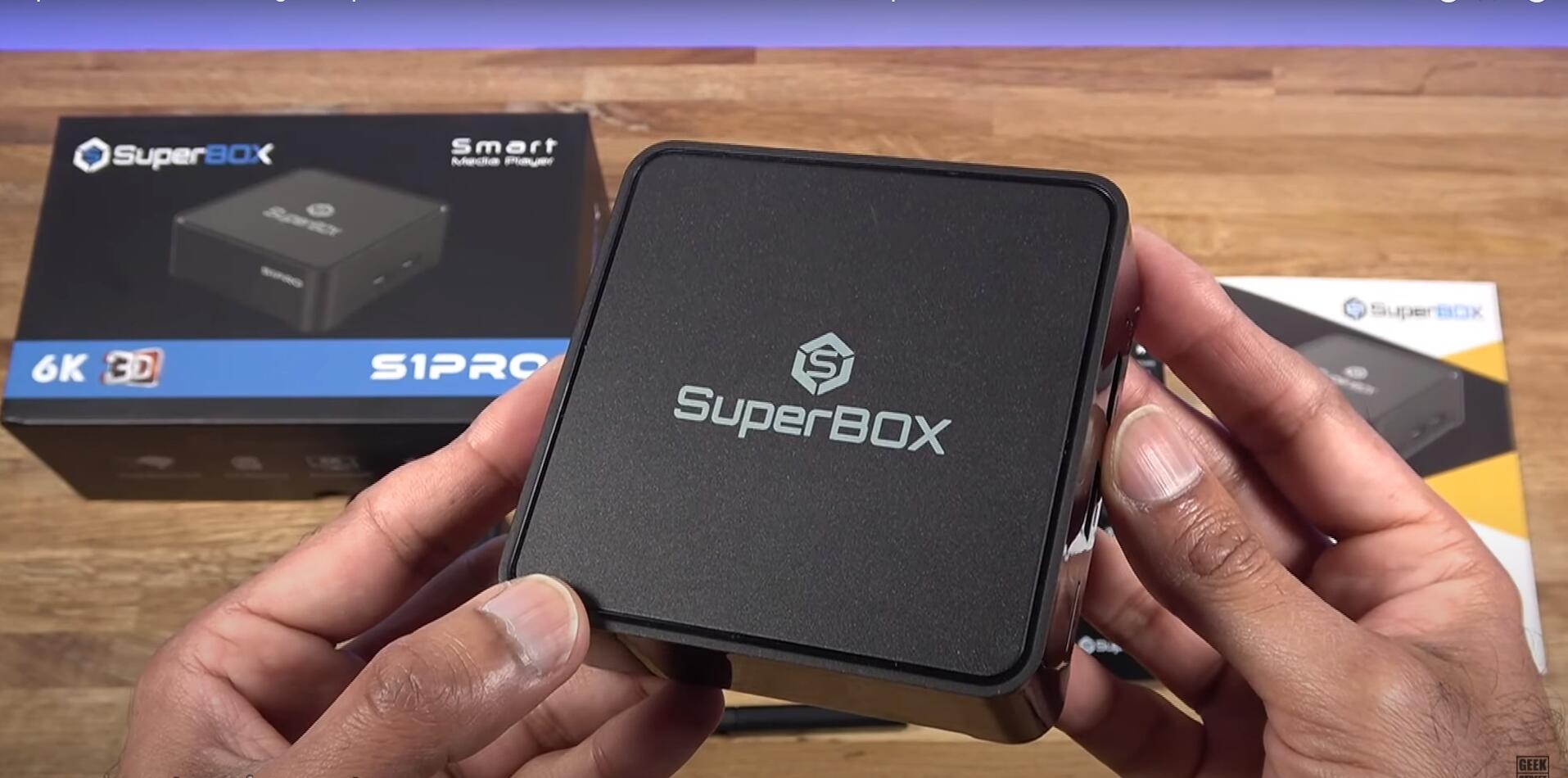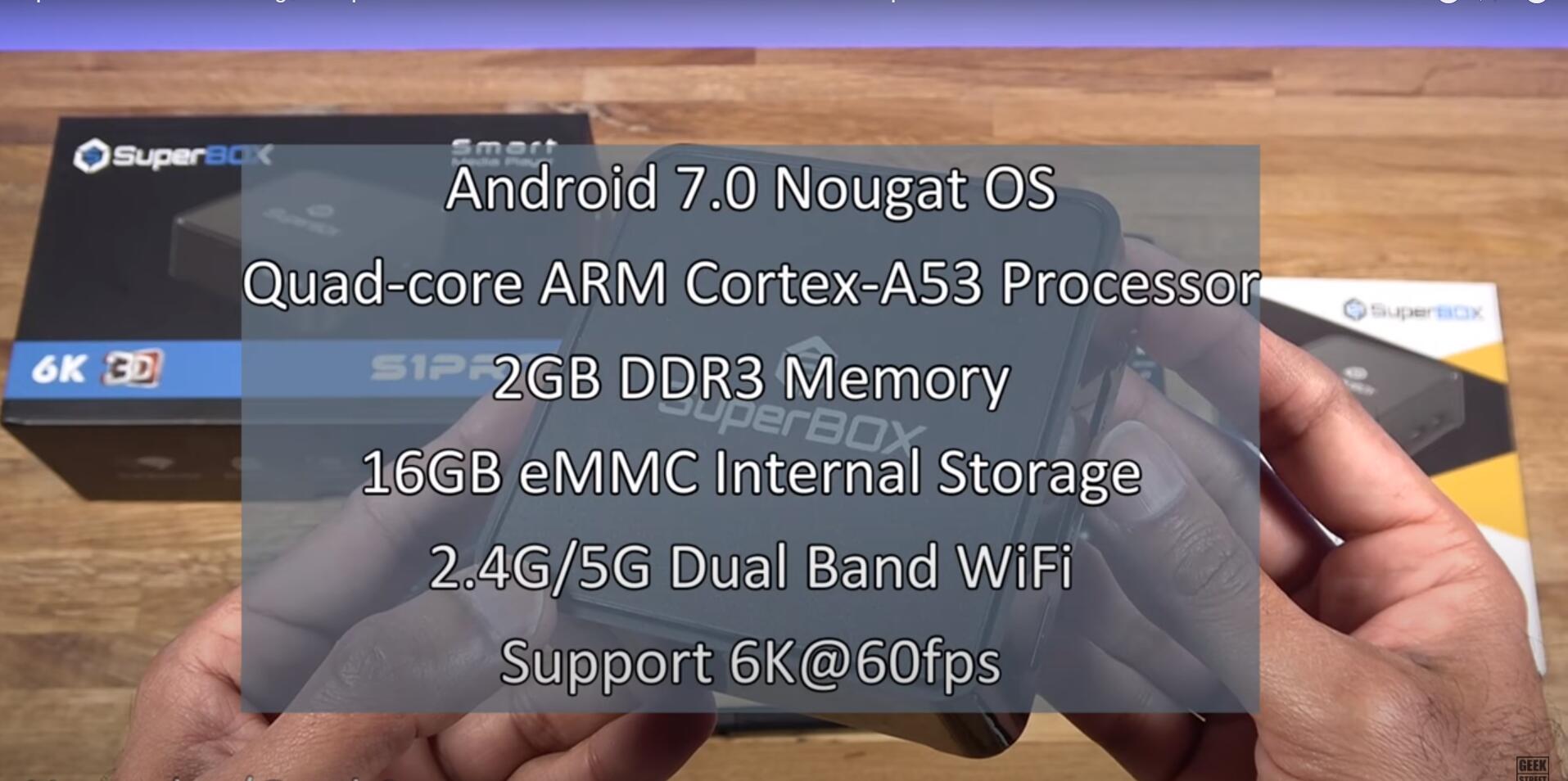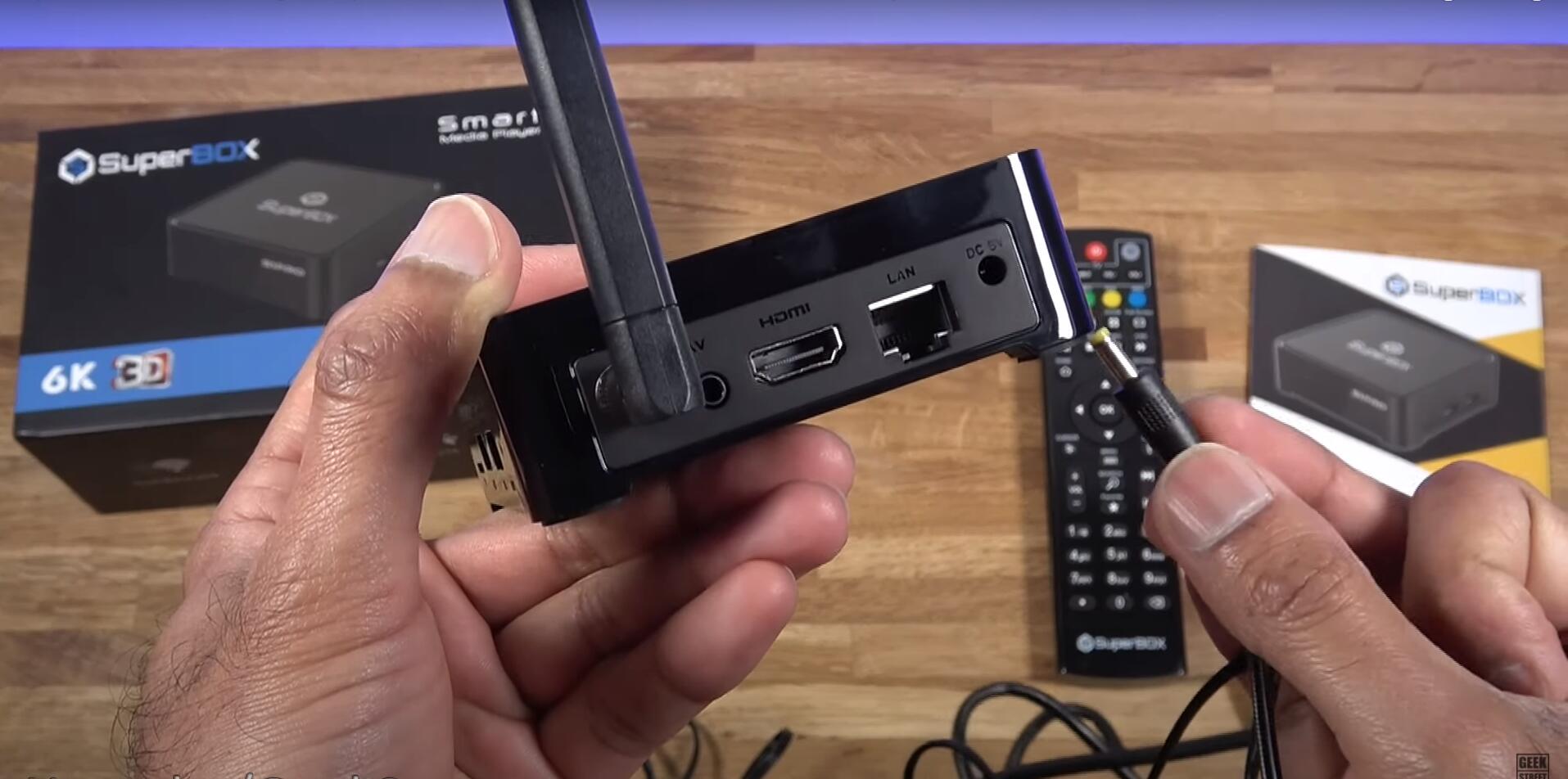 OK, Get connected and obviously, you'll see a red indicator light, come on now looking at the box is the lights went from red to blue so the devices started up.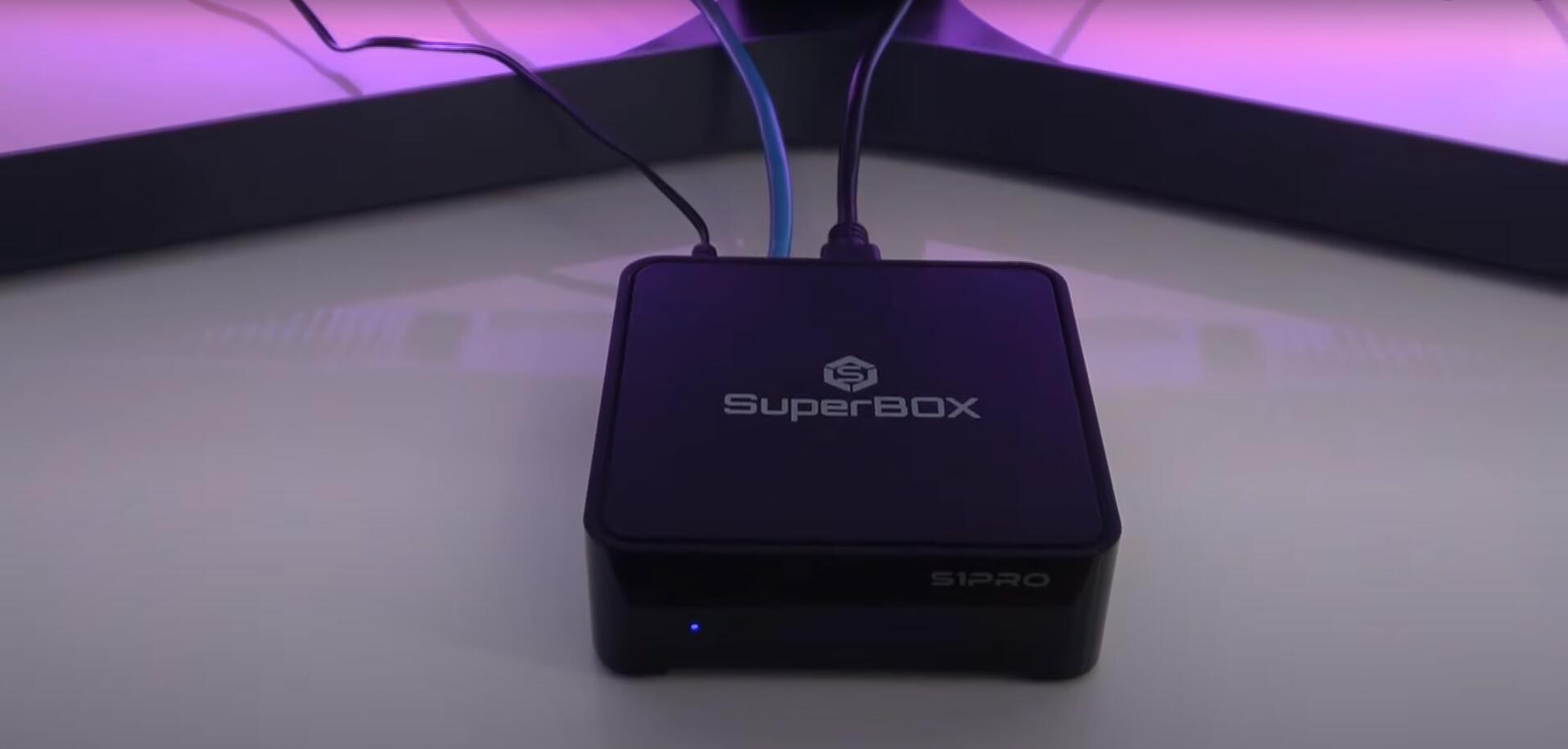 We're presented with a disclaimer notice so it says:
"Thank you for purchasing SuperBox, super box is an empty and open entertainment device due to the nature of this item. We are not in any way responsible for the content streamed or viewed by users, all applications are available either through a variety of app stores or available through the internet. It is the user's responsibility to satisfy
themselves that either they or the site's access for streaming the contents have the correct copyright. agreements in place and are entitled to this content the burden of determining this falls completely on you the user. SuperBox does not take any responsibility for how you use this device."

Okay, we agree to that. That's the initial screen you're presented with looking on there you can see a live TV VOD apps app store in my favorites browser.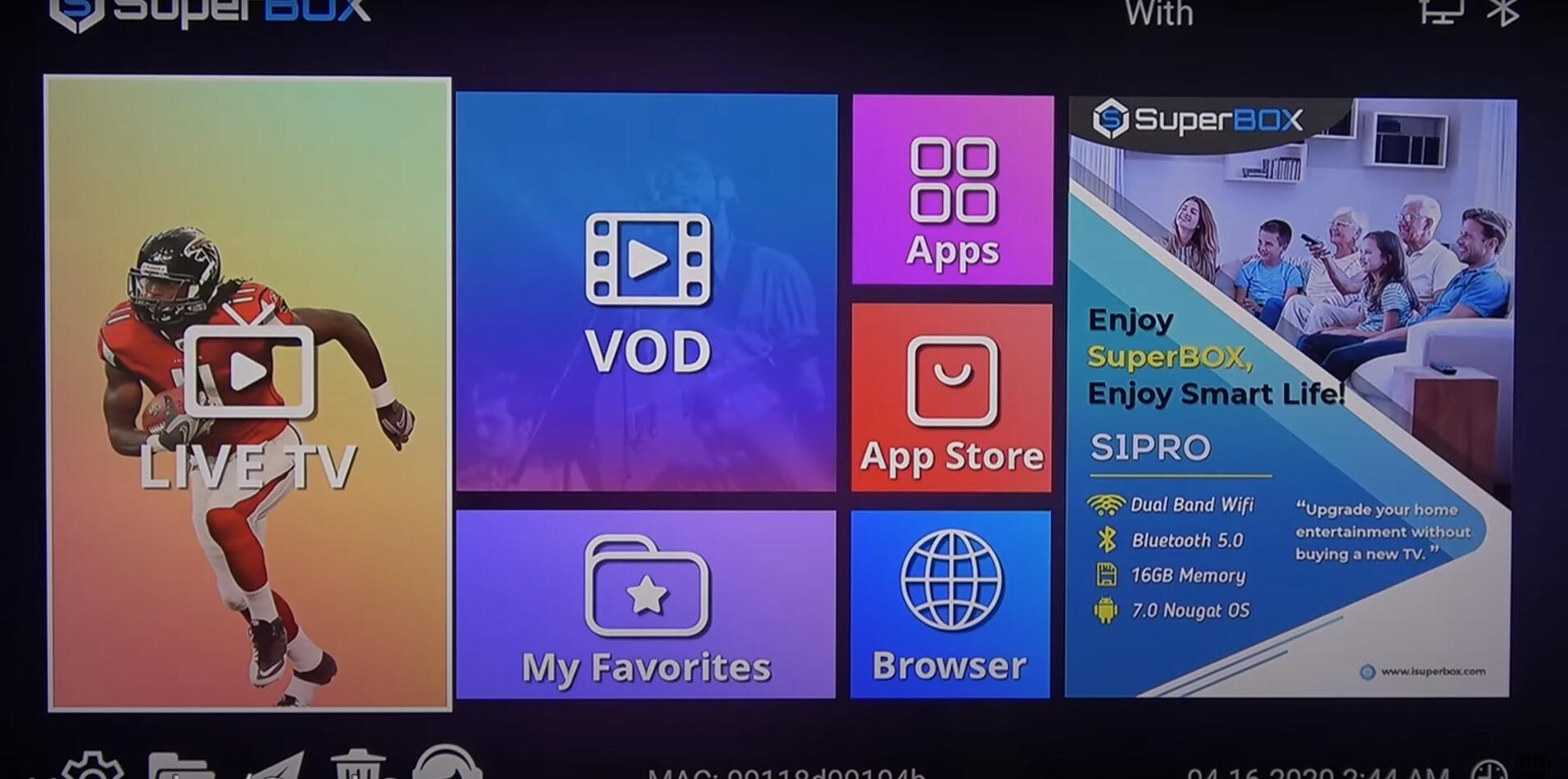 Now coming back going to Apps you can see it there so blue vo deeds if I click on that parental password, you can add one if you wanted to skip that for now, going to movies going down all movies and you can see there in the corner it says ten thousand two hundred and seventy-four movies available if I click on new, releases, action-adventure, animation, biography comedy crime, documentary, drama, family, fantasy, and loads of movies.

If you look in the top right-hand corner you can see the total number of videos in this genre, if I click back click on the next one you see our total is changing.

Let's keep going down, if I click on that one total of one thousand two hundred and forty-two different series here and again, you've got all the genres here at the side, quickly click through them, the selection is massive.

Okay, let's come back to Blue TV.
That's something streaming right now, there's a large selection of channels on here it's interesting to you can stream directly to the box a number of different channels.

There's a lot there really is okay so I've had a test around with the TV services a lot of channels there and streaming-wise services seemed pretty good.


So far with the little tests, I've done I've not seen any buffering on this. It did work pretty well, both live TV channels and movies shows. Good performance.

That's all. I hope this will help you. I'll recommend you this powerful SuperBox S1 Pro TV box.