By SuperBox |
08
May 2022 |
0
Comments
SuperBox S3 Pro Review - Best Streaming Media Device 2022
One of the biggest complaints about cable and satellite TV is that they require a set-top box to view content. Luckily, there's an alternative called a SuperBox. SuperBoxes work by downloading content from servers at the transmitting end, so you can request content over the internet whenever you want. You can watch the same content on multiple televisions with a single SuperBox. If you have multiple TVs, though, this could be a problem.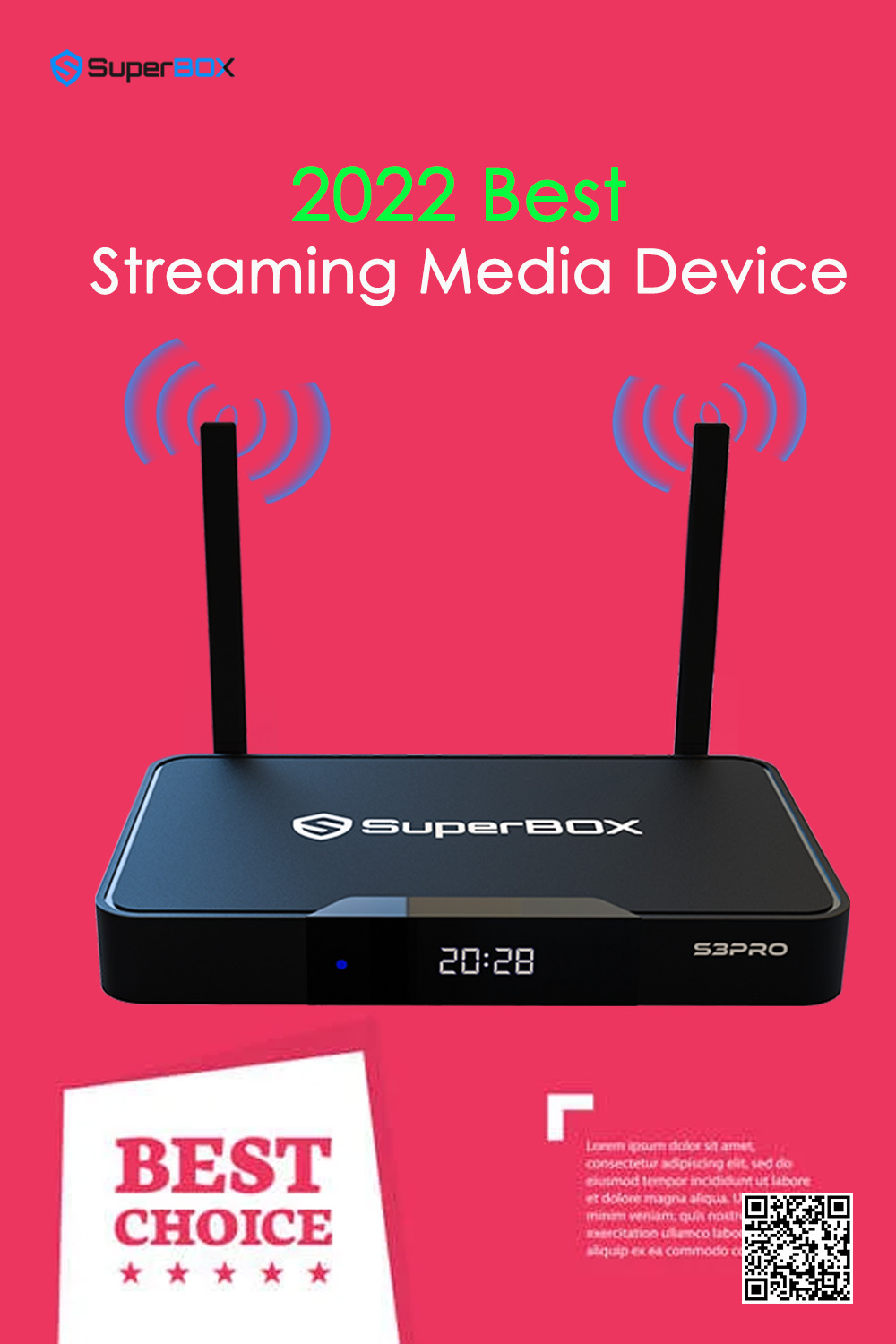 In addition to cable alternatives, SuperBox provides thousands of HD live premium channels. You can watch movies, TV shows, sports, and live news in HD quality. Whether you're interested in American Football, Baseball, Basketball, Ice hockey, Cricket, or soccer, SuperBox will give you the entertainment you want for free. There are even 18 different movie channels to watch! With a wide variety of programs to choose from, SuperBox is the perfect solution for cutting back on your cable TV costs.

SuperBox S3 PRO is easy to install and operate. Installation takes about five minutes, and the box is compatible with HDR TVs. It also supports 4K HDR videos and can be used in many countries, as long as you have a suitable internet connection. It will work in almost every country with a TV and an internet connection. This device is incredibly easy to use and is a great addition to any home entertainment system. If you want to try it out, make sure to get the SuperBox S3 PRO!

Another great feature of the SuperBox is that it allows you to watch content on your TV without worrying about copyright laws. You don't have to worry about downloading pirated content as it is illegal in Canada. If you want to watch something on your SuperBox, be sure to buy a licensed copy from a reputable website. These are the best boxes for watching movies and TV shows. So, don't hesitate to get one today. You won't regret it!

The SuperBox S3 Pro comes with a premium remote control, which is both Bluetooth and infrared compatible. This remote also supports voice control. You don't need to install any Google Assistant software to use it. All you need to do is push the voice button and speak your commands! Using the SuperBox is easy and convenient! It's time to upgrade your home entertainment system. You can't go wrong with this model.

The SuperBox S3 Pro is the top IPTV box. It comes with advanced voice control, 32GB storage, two external antennas for dual-band WiFi, ethernet connectivity, and an integrated web browser. In addition to all of these features, SuperBox S3 Pro supports HD resolution and dual-band WiFi. If you want to enjoy your favorite shows on your SuperBox, you should upgrade your SuperBox to the latest model. You can buy a new one at any electronics store or online.

The SuperBox S3 Pro Android TV is another popular option for streaming. Its HDMI and AV ports allow it to be connected to your TV. Moreover, it comes with a quality power adapter that delivers stable power. It's also easy to set up and connect. You just need to plug it into the power source and connect it to your TV. A few minutes of set-up will get you ready to enjoy TV in no time.