By SuperBox Store |
02
May 2022 |
0
Comments
Upgrade Your TV With a SuperBox
If you're looking to upgrade your television, then you need a smart tv box android. These devices are designed to make television viewing fun, convenient, and easy. There are over 500,000 apps available for download on the Superbox. With its help, you can watch TV shows, movies, and music. With this box, you can even browse through your photos, watch video clips, and more! But before you invest in one of these devices, be sure to read this quick guide.
Upgrade Your TV With a SuperBox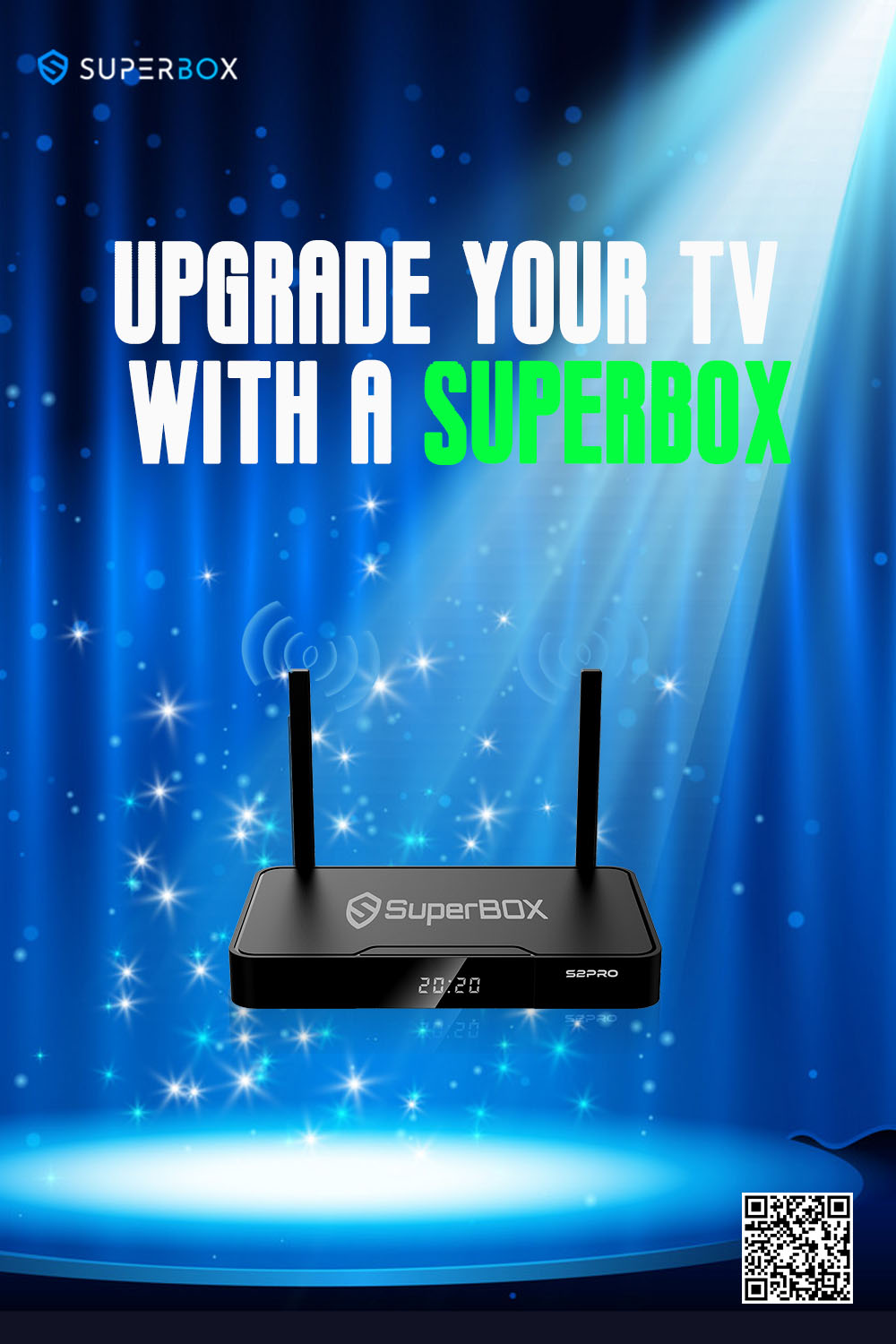 The SuperBox S3 PRO comes in a durable cardboard box. It is decorated with a blue and red theme, and it displays the name of the unit as well as the device's image and primary features. The SuperBox logo and a link to its website are also printed on the box. This makes it easy to find and install the device. You can install the SuperBox Elite 2 in just five minutes. There is no subscription fee for the unit.

If you're looking for an IPTV box that comes with English-based software, you'll want to consider the SuperBox S3 Pro. This IPTV box comes with a voice control, a Bluetooth remote, and 32GB of storage. It uses a quad-core ARM Cortex-A53 processor and Android 9.0 OS. It has a sleek rectangular design and an updated interface. It also supports two-band WiFi. And it has a built-in web browser.

Another great feature of the SuperBox is its premium remote control. The remote control is equipped with infrared and Bluetooth capabilities. And if you want to use voice control, you can even do so without downloading the Google Assistant software. The process is as easy as pressing the voice button. And the SuperBox S3 Pro offers a $30 discount code for those who want to purchase the box wholesale. You don't have to worry about paying extra fees for the apps, since all you need to do is pay once and you'll be good to go.

SuperBox provides ongoing customer support. If you run into problems with your SuperBox, you can always send an email to customer service. The support team will respond to your query within 24 hours. Aside from the warranty, SuperBox also provides lifetime technical support. And as long as you follow their instructions, you can enjoy thousands of TV channels. They're also a great introduction to hydroponics. They're available on many websites, including Walmart and Amazon.

iSuperBoxPro is the official SuperBox website. Please buy SuperBox products on iSuperBoxPro directly. Thank you.