By SuperBox |
15
April 2022 |
0
Comments
What Channels Can You Get on a SuperBox S2 Pro Android TV Box?
Android has become a unified and universally accepted operating system for many devices, creating its own ecosystem. With the help of Android, TVs that used to be just for watching live shows are now smart TVs. TV that can play whatever you want to watch. But buying a decent smart TV in an equally good size could dig a hole in the pockets of many potential buyers. So, to avoid paying these extra costs, the developers created a simpler solution called "Android TV Box", which achieves TV boxes with all channels free!


So now, you might actually be wondering what channels you can get on your Android box? Well, if you haven't before, you're probably considering it now, especially after reading this article and realizing the potential that an Android box can give you unlimited TV. One advantage is that you don't need a smart TV to work. In fact, it actually makes your TV "smart".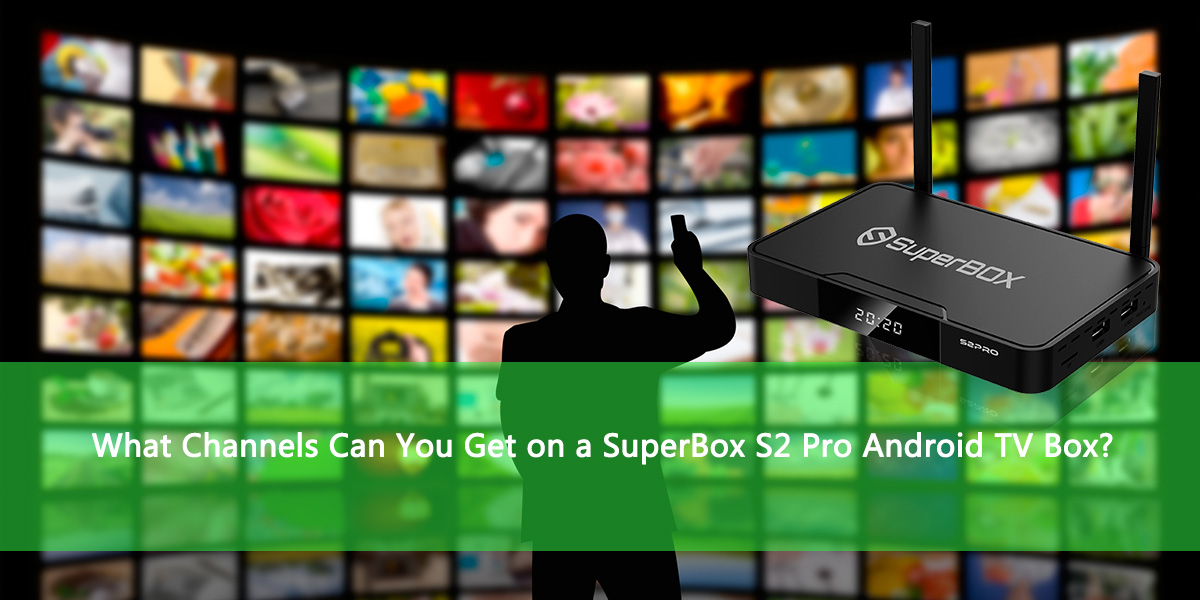 How many channels does SuperBox S2 Pro have?
Superbox S2 Pro TV Box has over 1300 channels. It has 871 US channels, including 244 Internet TV channels, 251 regional local channels, 144 sports channels, 117 24/7 channels and 115 pay-per-view channels. You also get 130 Canadian channels, 105 Latino channels, and 17 Filipino channels.
Please click on the hyperlink below to see the SuperBox S2 Pro full Channel list on our detailed page:
SuperBox S2 Pro Channel List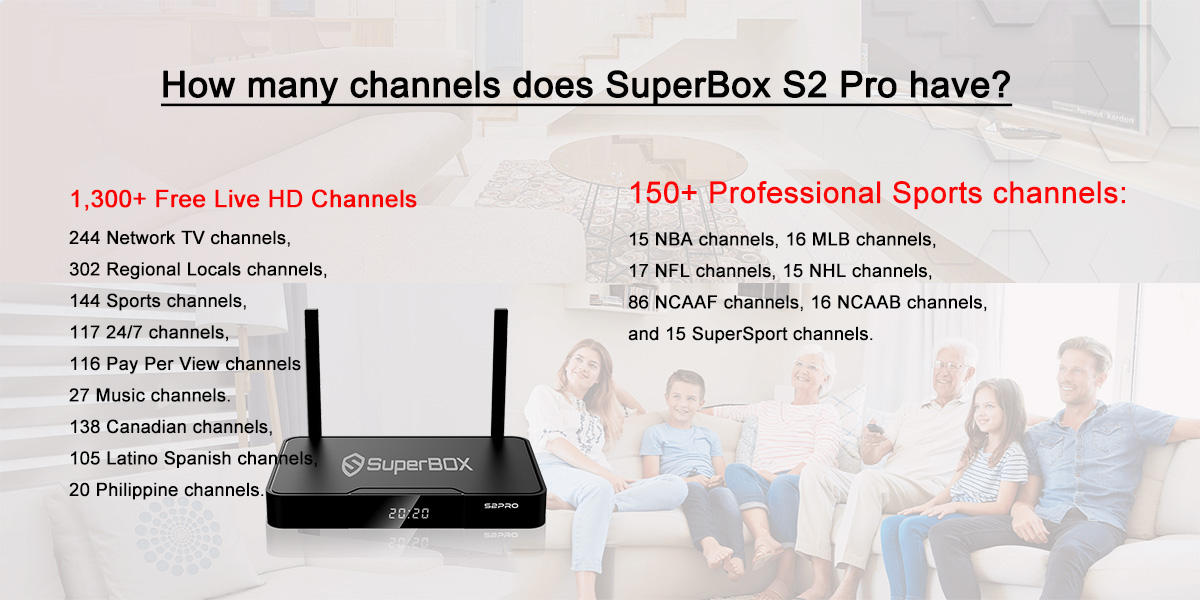 Can you get local channels on SuperBox?
Sure. Since SuperBox is mainly designed for North American customers, if you live in the US, this TV box is perfect for you. There are many local channels for your region, including US, Canadian, Latino, Filipino, and more.


Another very useful feature for SuperBox S2 Pro Android TV Box:
7-day streaming available on CNN, CNBC, FOX News, PPV, NBA, MLB, NHL, NFL and NCAAF. They are stored in the cloud. You don't have to download or record. Just connect to your internet.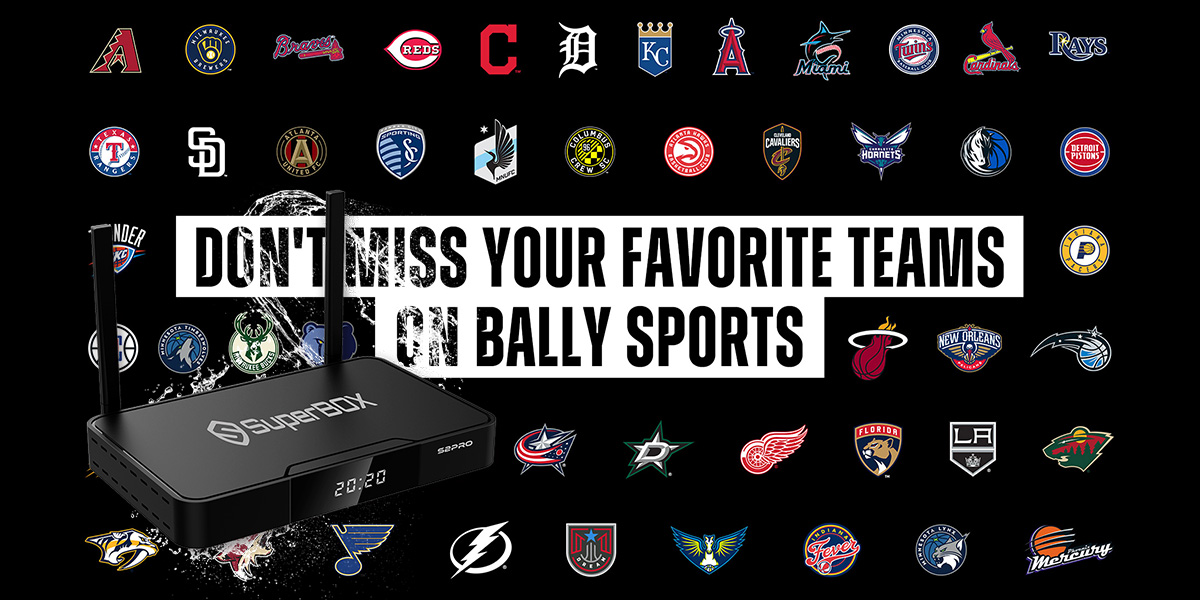 Conclusion:
If you're considering or wondering what a great gift to give your loved one, you should consider getting them an Android SuperBox. It has replaced some people's cable subscriptions, and the person you get it may be forever grateful that it will allow him or her to live stream sports and news broadcasts. Plus, if he or she misses some of your favorite primetime episodes, with the Android box, he or she can stream those episodes anytime.