By SuperBox |
10
April 2023 |
0
Comments
Where Can I Get the SuperBox Latest Model S4 Pro TV Box?

We are thrilled to introduce you the latest SuperBox T box model SuperBox S4 Pro, the latest addition to our TV box lineup that is designed to transform your TV into a smart entertainment hub like never before!

Featuring cutting-edge technology and powerful performance, the SuperBox S4 Pro offers an unparalleled TV viewing experience. With its ultra-fast processor, extensive storage capacity, and advanced connectivity options, you can enjoy seamless streaming, gaming, and browsing right from the comfort of your living room.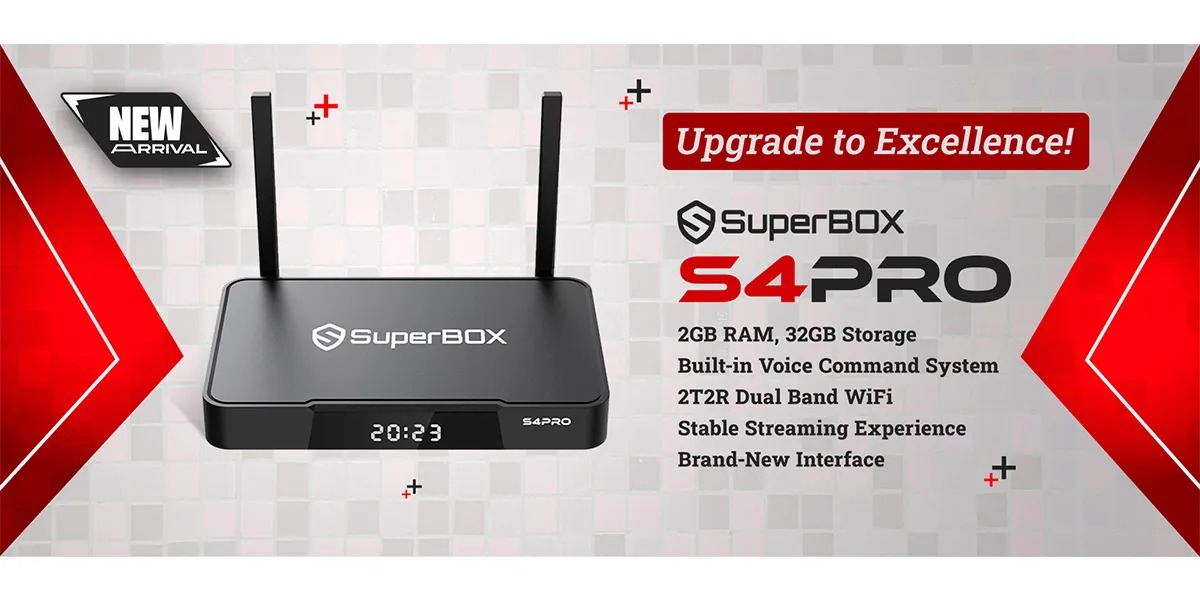 After waiting for one year, now SuperBox S4 Pro has finally launched and is ready to sell in the market. Where can I order this latest model?

We already listed it on our official website: www.isuperboxpro.com. Please feel free to make orders.

Here are some key features of the SuperBox S4 Pro:

Ultra-HD 6K Resolution: Immerse yourself in stunning visuals with support for 6K resolution, bringing your favorite movies, TV shows, and games to life with incredible clarity and detail.

Powerful Processor: The SuperBox S4 Pro is powered by a high-performance processor that delivers lightning-fast performance, enabling smooth multitasking and quick app launches.

Extensive Storage: With ample storage space, you can store your favorite movies, TV shows, apps, and games, ensuring you have all your entertainment at your fingertips.

Advanced Connectivity: The SuperBox S4 Pro comes with multiple connectivity options, including Wi-Fi, Ethernet, USB, and HDMI, allowing you to connect to a wide range of devices and enjoy hassle-free streaming and gaming experiences.

User-Friendly Interface: The SuperBox S4 Pro features a user-friendly interface that is easy to navigate, making it a breeze to access your favorite content and apps with just a few clicks.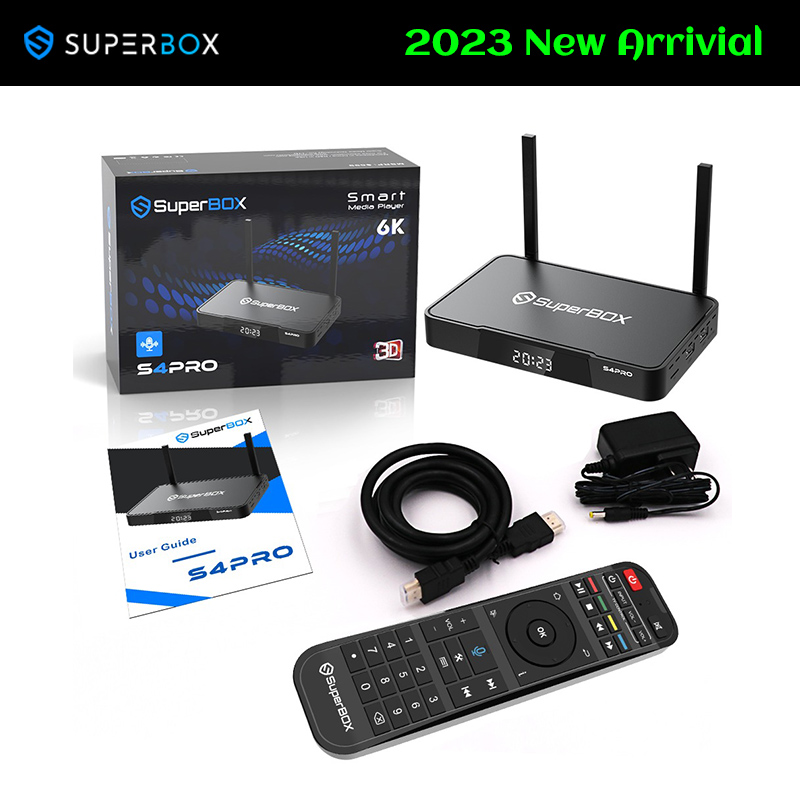 Upgrade your TV experience with the SuperBox S4 Pro and unlock a world of entertainment possibilities. Whether you're a movie buff, a sports enthusiast, a gamer, or just looking for a smart TV solution, the SuperBox S4 Pro has something for everyone.