By SuperBox |
23
March 2022 |
0
Comments
Why buy SuperBox S3 Pro Smart TV box?
Many customers have already used SuperBox TV box products, such as SuperBox S1 Pro, SuperBox S2 Pro. But also some customers know about SuperBox S3 Pro for the first time, so there are lots of questions you may ask:

What is SuperBox S3?
What does the SuperBox S3 do?
What is SuperBox S3 streaming?
How long will SuperBox S3 last?
Can I get Netflix on a SuperBox S3?
Can you watch SuperBox S3 on your phone?
Do you need Internet for SuperBox S3?
Does SuperBox S3 need a VPN?
Is it worth buying SuperBox S3?
.....................


Yes, this amazing TV box will have free, live TV for the rest of your life. You will be able to watch movies and tv shows whenever you want. You can also use the SuperBox S3 Pro Playback App to catch up on your sports and news. All that you need will be provided in your box for the rest of your life.

SuperBox S3 Pro has been a great way to save thousands or even thousands of dollars for our customers.

You don't need to preload anything. Everything is already preloaded. All you have to do now is to set it up. Let's jump on to TV and take a look at all its cool features.
Let's also take a look at what features does SuperBox S3 Pro has:

1. This remote has a fully integrated voice command capability.
All you have to do is press the blue button and speak into it. You can choose any channel, watch whatever movie, see whatever actor, or just enjoy the films of whatever director you like. I can now say, "Take me to the NFL Red Zone" and I am completely free.
Talk pay-per-view UFC, take me to UFC, take me to UFC pay-per-view channel. You can do anything you want from this remote, and I'm going to show it in just a few seconds here on TV.

2. Powerful live, on-demand, and Playback functions
Superbox has built-in, BlueVOD, BlueTV, PlayBack these are the three big ones. and the installation is very easy just like before said. BlueVod going to be your on-demand movies, BlueTV going to be your live tv, and Playback going to be your playback if you miss maybe a sporting event or news or something like that.


3. Rich ESPN channels
You'll see that this box comes with tons of ESPN channels; you don't need to pay for them regularly. ESPN News, ESPN plus all the ESPN plus channels, and even Spanish ESPN are all available. There are tons and tons of ESPN channels. The same applies to NFL. Let's say that "NFL" is Sunday football. If it pulls up NFL, it will pull up the NFL Network, NFL Red Zone, which includes all the games.


4. ADD CHANNELS TO YOUR FAVORITE LIST
If I want to see regional media and I live in Columbus, then I would go to ABC Columbus. To do this, hold down the okay button for three seconds and you will see a star. Now, when you go up the favorites, which should be at the far left, click on it and you'll find the Columbus channel.


5. SUPERBOX S3 PRO FREE LIVE CHANNELS
All the channels are listed here. Do a quick overview. Once you have your favorites, your network tv network's going will be all these channels. I'm going to just go through them really quickly so you can see exactly how many channels you have. You can contact us to view the complete channel list.
* 24X7 channels, which I know many of our customers love. You can also find pay-per-view events here. You can see that there are events happening every day.
* NBA means you get the complete package. All the games for the NBA will be included in the NFL. You have major league baseball and the NFL. NCAA football. All your college games are right here. It's super simple. You have a hl package for college basketball.
* Now you have music channels. If you would like to listen to music, here are all of them, Canadian channels, and Latino channels. SUPERSPORT channels, which is new, MLB and NHL music, and then that seems like it is it as there are many channels here. There are many.
* There are thousands of channels, which is crazy, but it's easy to find what you're looking for.


6. SUPERBOX S3 Pro BlueVod
BlueVod contains an incredible number of movies. How many movies were? It was approximately 12 533 films. There are many movies here and I'm going to show you how to voice them all in just a few seconds. Once you have your tv series, there are about two 2/391 series. You can also check by genre. If you enjoy documentaries, you will find all of them here.


BlueVOD is great. They are high quality and don't buffer. It takes only a few seconds to load the boxes, then it plays flawlessly. It works great, even though you don't have the fastest wi-fi.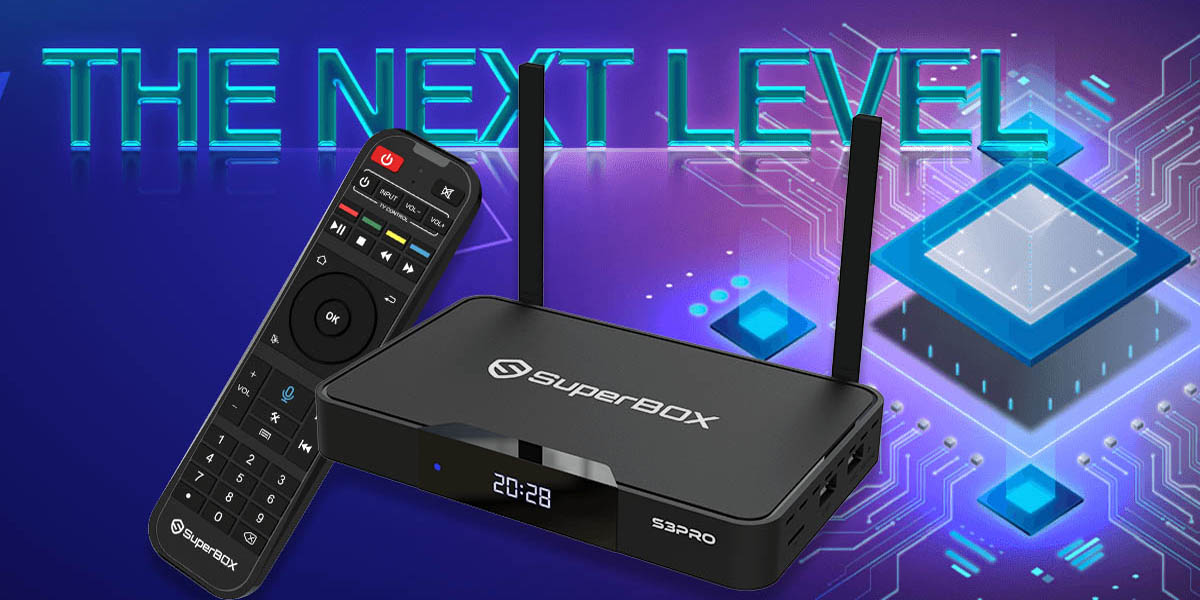 If you are interested in our SuperBox TV Box, if you want to buy one or more SuperBox Smart TV Box, please feel free to contact our sales team. We will be honored to serve you. Thank you.
* WhatsApp/Telphone: +852 5345 6811