Download Center
Welcome to the SuperBox download center, you can download Apps, Netflix, User Guide, Youtube, Firmware for the latest SuperBox.
This step-by-step tutorial will show you how to install a downloader on SuperBox Android TV Box.
✔. SuperBox TV Box Brochure & User-Guide Download:
| | | |
| --- | --- | --- |
| | | |
| SupeBox TV Box Product Manual | | SupeBox User Guide |
✔. SuperBox TV Box Common App Download:

In Superbox, the commonly used APPs are the "Blue" series of APPs, including "Blue TV", "Blue VOD", and "Playback". Only after downloading these Superbox Apps, we can watch TV programs and on-demand videos normally.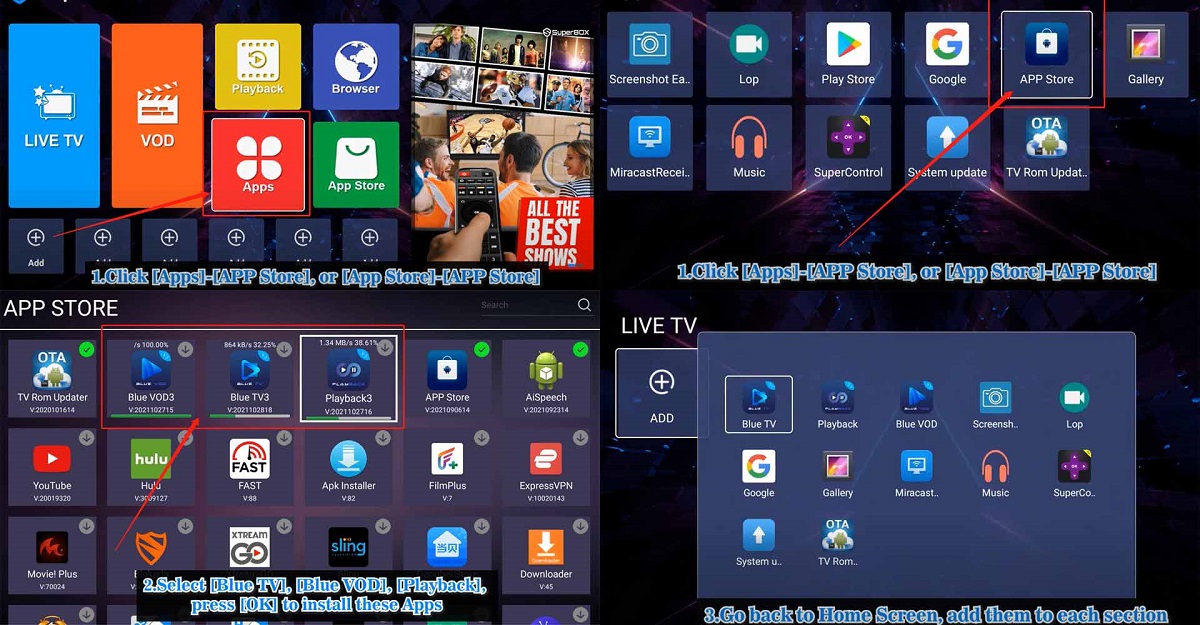 ✔. SuperBox TV Box Hidden App Download:

You can use Aptoide TV to download some third-party apps (download from App Store). Note that not all applications will work perfectly with Superbox. We welcome you to download any application or service. However, there is no guarantee that every application will work flawlessly or at all.


✔. SuperBox TV Box 18+ App Download:

Superbox TV Box 18+ adult channels can be watched on Blue VOD, the steps are as follows:
(1). Open Blue VOD to watch movies, TV series, Adult videos.
(2). Set parental code when first entering Blue VOD.
(3). Click [ Settings ]-[ Parental Control ], then input the code you've set, then you can watch the adult videos.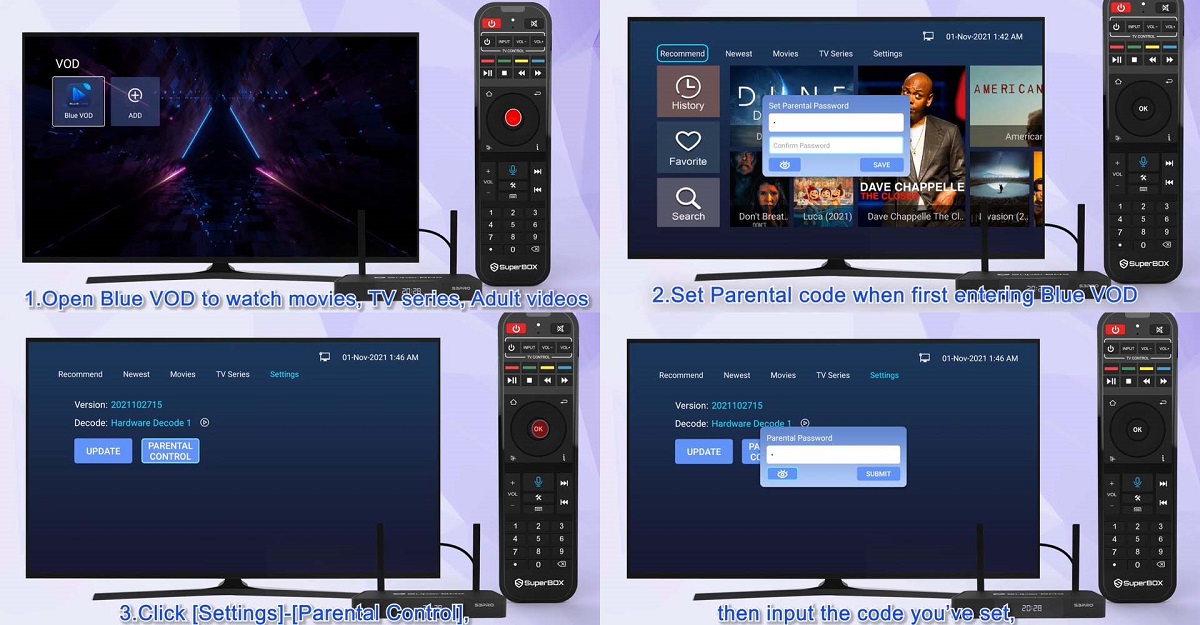 ✔. SuperBox TV Box YouTube Download:
You can enter your Superbox mall APP, and there is a YouTube APP after entering it. After downloading and installing it, you can use it normally.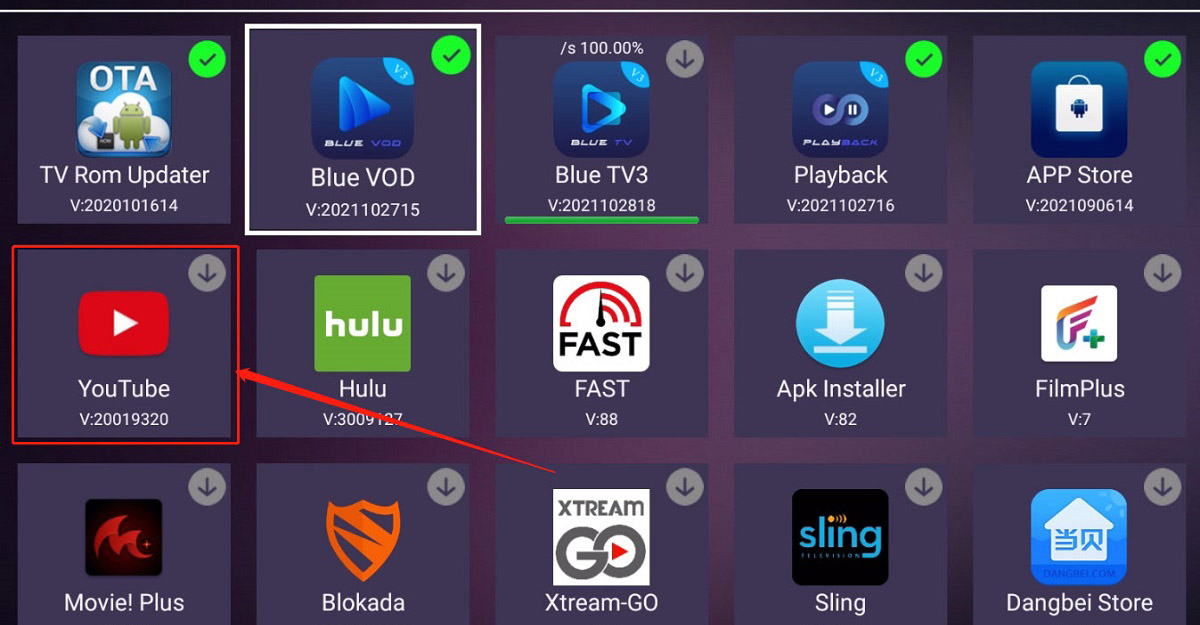 ✔. SuperBox TV Box Firmware Download:

If your Superbox needs to download or update the Superbox firmware, you can contact your seller and get the latest firmware information corresponding to your Superbox model( Superbox S3 Pro, Superbox S2 Pro, Superbox S1 Pro, Superbox elite ) through your seller.



✔. SuperBox TV Box Netflix Download:
You may need to go to the App Store to see if it's listed on the pre-installed apps and download from there. Otherwise, you may need to use Google Play Store. Also, you may use Aptoide TV for downloading (downloader from the App Store). We need to set an expectation though that not all apps will work with SuperBox. You are welcome to download any apps or services. However, there's no assurance that every single app would work perfectly or work at all. Hope this helps.
✔. SuperBox TV Box App Update:

(1). Wait for the system to automatically prompt for software updates.
(2). Uninstall the software first, then go to the app store to download the app, the latest version of the app will be downloaded automatically.


✔. SuperBox TV Box Android System Update:

Waiting for the system to prompt to update, temporarily unable to update the system manually.



Please contact our sales team freely if you have any questions. We will be honored to serve you.
* Email: sales@isuperboxpro.com
* WhatsApp/Telphone: +(852) 5178 1233


Get your Superbox S4 Pro, Superbox S3 Pro & Superbox S2 Pro now.