Why buy SuperBox?
One of the best ways to stream live TV and Movies to your TV is to buy an android tv box.

Android TV box is running on Google Android OS which could install many applications like Youtube, Sling, Netflix.... and so on. Thankfully there is a professional company producing android tv boxes for customers --- SuperBox Tech.

SuperBox streaming media players are the newest and fastest streaming devices available today. Stream TV shows, movies and sports events directly to your television from your SuperBox. One-time payment, No more monthly or yearly charges.

SuperBox is basically a mini PC that runs the Android operating system. It normally comes with Custom Apps installed that allows you to stream movies, series, channels, sports, etc for free.



SuperBox is the smart Android TV box with the most comprehensive Live TV Channels & Sports Channels on the market, High-definition picture quality, stable channels, other brands' TV boxes are hard to act to follow.
Is SuperBox Worth It? Absolutely yes, With

SuperBox TV Box

, you can enjoy:

✓. No More Expensive Cable Bills. Only SuperBox Hardware Fee, Use it for life. Big savings.
✓. You Get Over 1300 Ordinary & Premium Channels Instantly(USA&Canada,etc). All 100% FREE.
✓. You Get Over 20000 Movies & TV Shows (VOD). All 100% FREE.
✓. You Get Kids, Adults channels. All 100% FREE.
✓. You Get Solid IPTV Service, Without Buffering and Freezing (Stable Internet Required). Our IPTV Service is Always Up 99,99 % of the Time!
✓. You Get a Better Price, Factory Wholesale Price & Super Agent Price.
✓. You Get a 100% Satisfaction Guarantee.
✓. You Get 24/7 Professional Customer Service.

✔. No Monthly Fees, No Hidden Charges, No Ads, No Cable Bills. Save Your Money.
You don't have to pay any hidden or monthly charge for watching the TV content. Cut the cable cord.
The only fee you will have to pay is for the SuperBox TV box itself. One purchase, is free for life.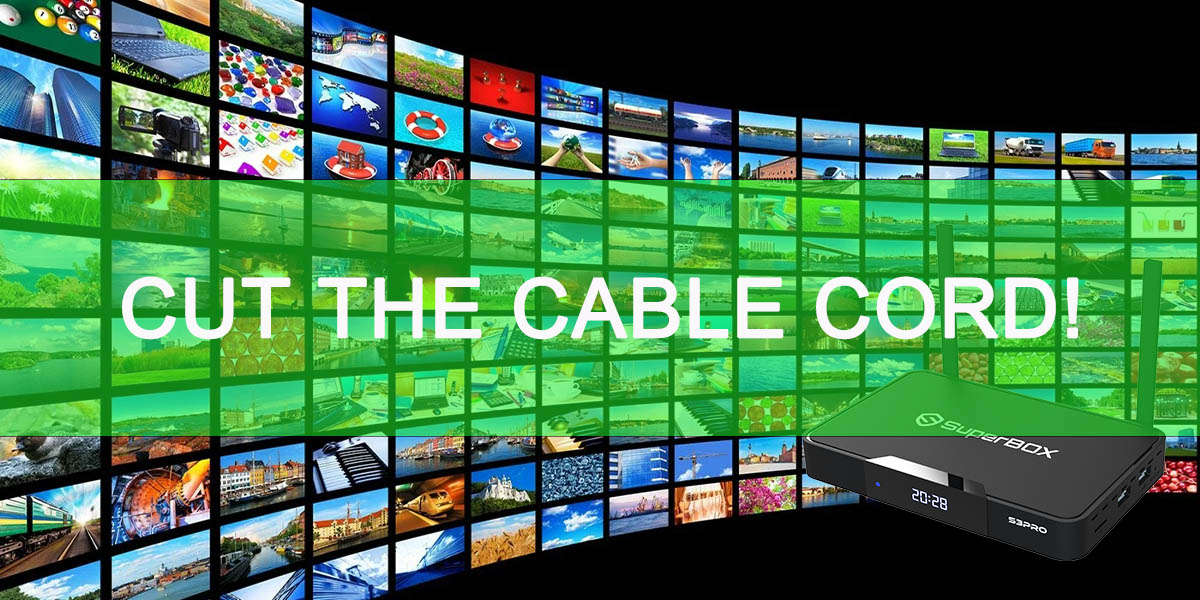 ✔.
1300+ HD Live TV Channels Free
* Free subscription to over 1000 HD lives premium channels. There is no time limit for accessing any channels, especially channels from the USA, Canada, and the Philippines.
* You can even watch your local news channels by selecting the option of regional news. Also, the Superbox TV box comes with pay-per-view events.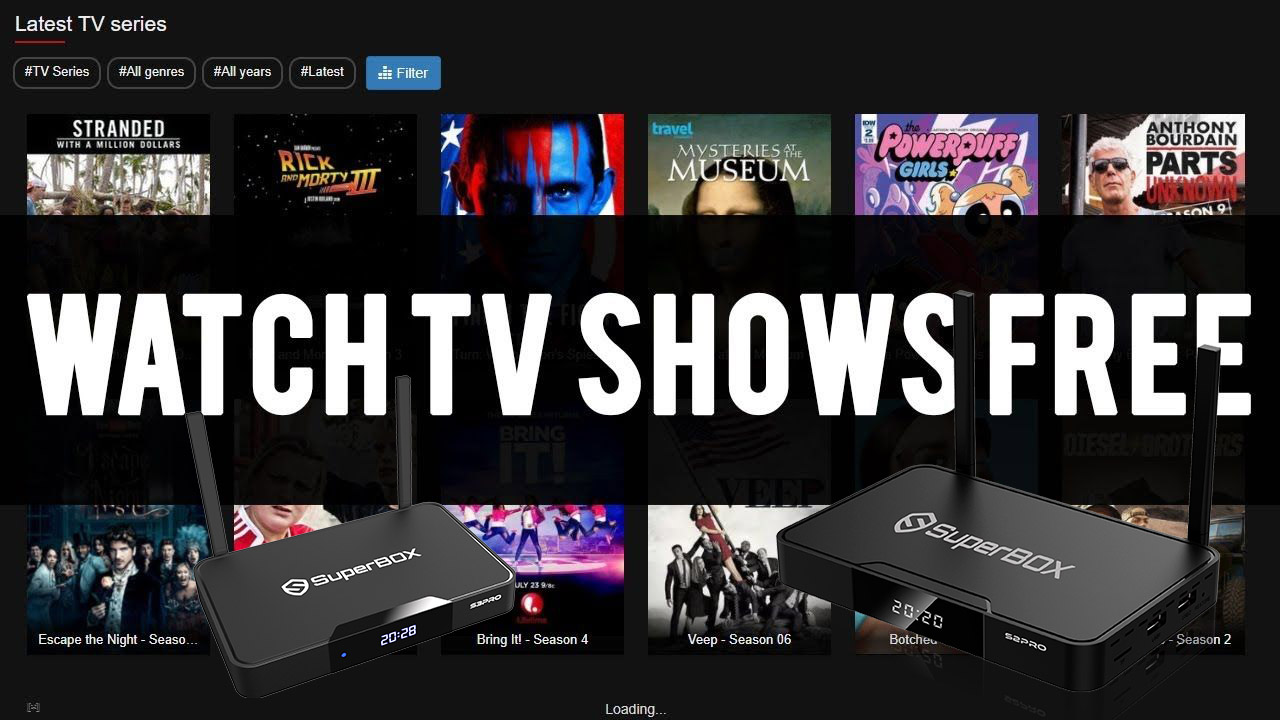 ✔. Wonderful HD Live Sports Channels Free
* Popular sports channels include ESPN, CBS, BBC, FOX, ABC, BEIN, 24/7, and USA, Canada, Latin, Spanish, and Philippines channels.
* Whether you are a fan of NFL or MLB, NBA, NHL, NCAA. Or do you like other games such as Boxing matches, WWE, World Cup, Olympics, etc. There are endless games for you to watch.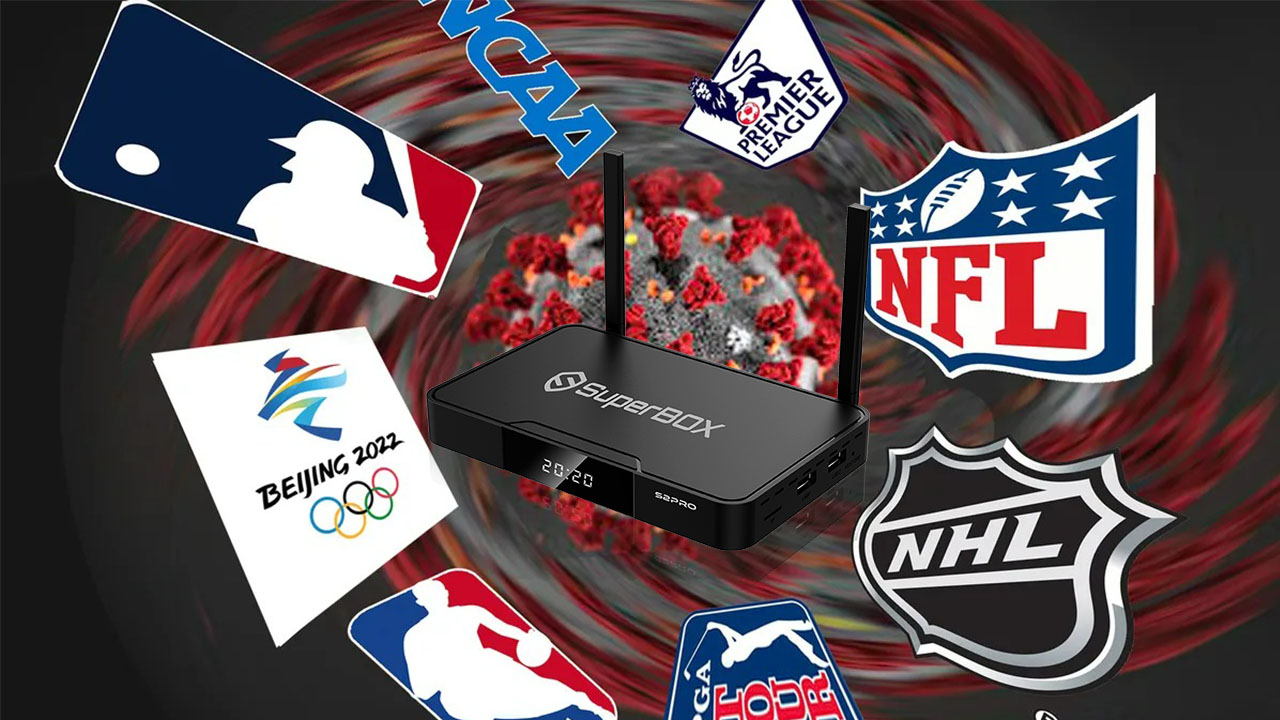 ✔. Massive Entertainment Resources - All FREE
You get a vast number of genres to explore, including drama, thriller, comedy, crime, adventure, horror, action romance, classic, popular, Sci-Fi, mystery, documentary, action, 18+ movies and many others. The product comprises more than 20,000 TV series and movies as well as live sports HD packages.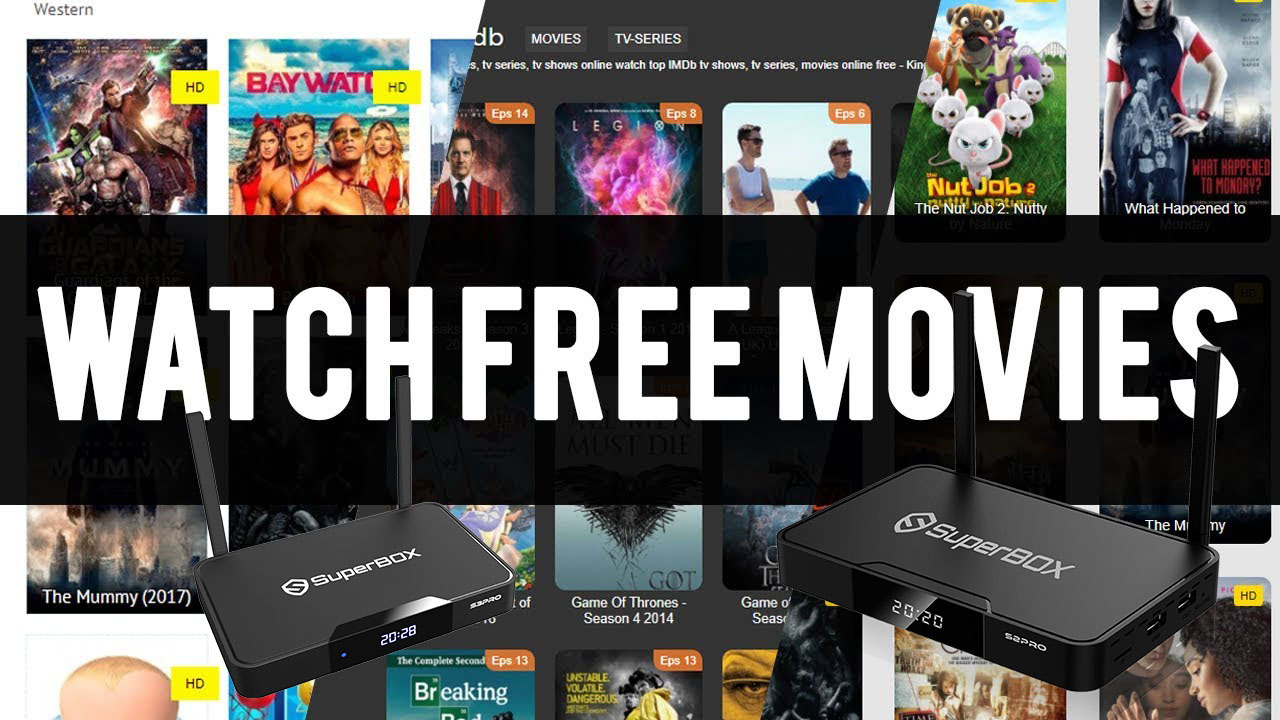 ✔. 18+ Adult HD Live Channels Free
* Plenty of adult HD TV channels to watch for free.
* SuperBOX adult content is hidden and can only be accessed by entering and setting up the Parental content password.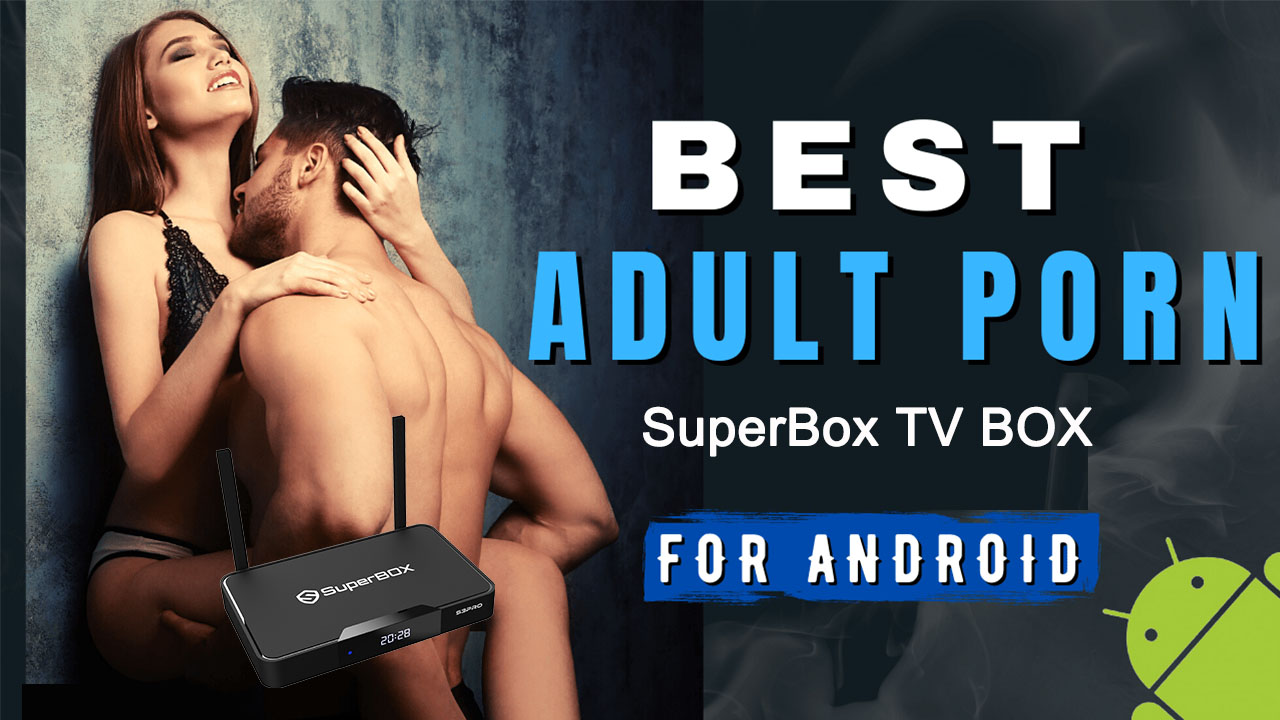 ✔. 7-Days PlayBack
* It gives access to the 7 Days Playback Function. Here you will always be able to catch up with any sports or news you couldn't watch live.
* You won't miss any of the wonderful game shows from now on.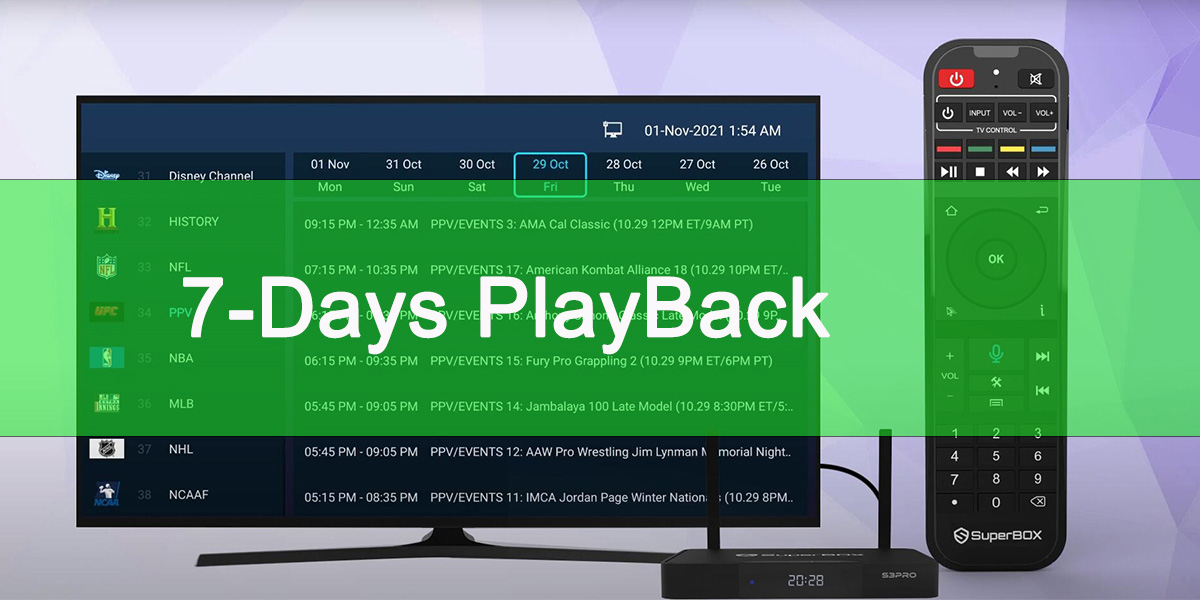 ✔. Available WorldWide - Home and Abroad
* We only provide the international version, not region-locked, which means you could use SuperBox in any country and region in the world.
* SuperBox is a mobile device that you can take to anywhere as long as there's WIFI, you could be watching LIVE TV channels, Movies, TV shows as you wish.
* Enjoy all the entertainment at home or office, traveling or on vacation.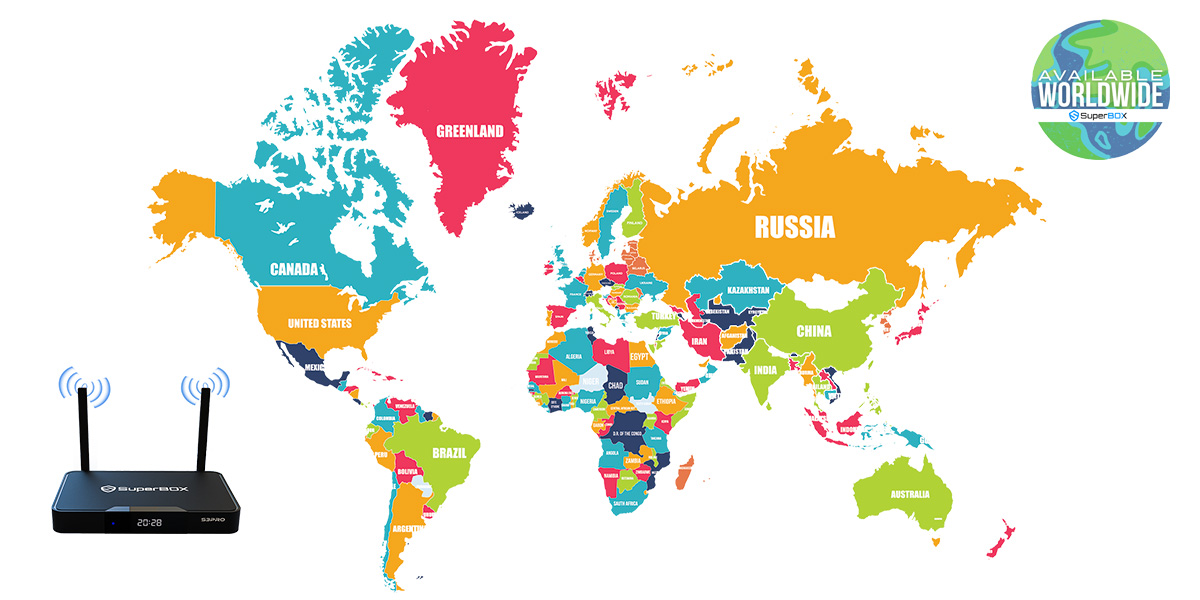 Buy your Superbox S3 Pro & Superbox S2 Pro now. We strive to provide a convenient and excellent streaming experience for every household.