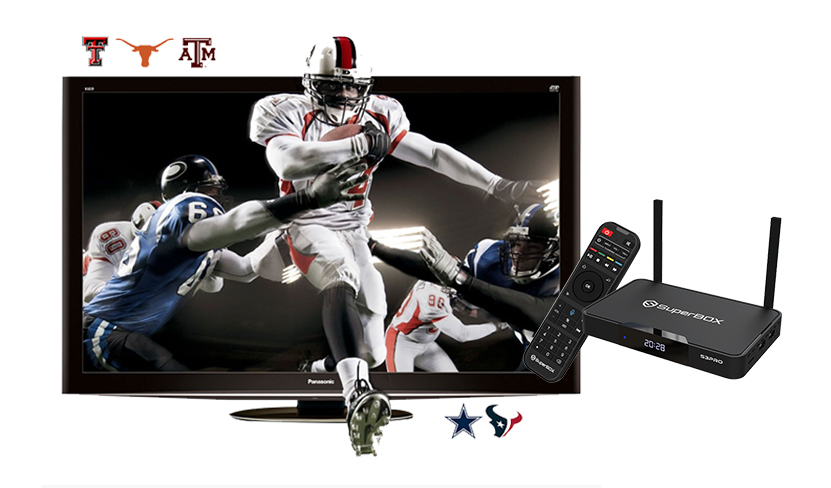 SuperBox S4 Pro - The Strongest Smart Streaming TV Box in the World
SuperBox S4 Pro streaming device is really the game-changer in streaming, it is by far the most powerful and most user-friendly voice remote control smart Android TV Box on the market. Especially suitable for customers in North America.

Streaming IPTV boxes All Channels Free: ESPN, ABC, NBC, CBS, FOX, CNN and lots of smooth and clear local city TV channels, including PPV, live News, Sports(NFL, MLB, NBA, NHL), TV videos series, Movies tv, Education, Kids, VOD content, etc. And also some Canada, Latin, Spanish, Philippines and adults channels. All exciting live sports channels are 100% free. No monthly fees, Cut expensive cable cord, No VIP memberships needed, only stable internet is required. Buy it once, lifetime use. Big savings. Best choice for home family and journey entertainment. Tired of paying monthly cable fees? Buy now!